Animocje Festival Winners 2020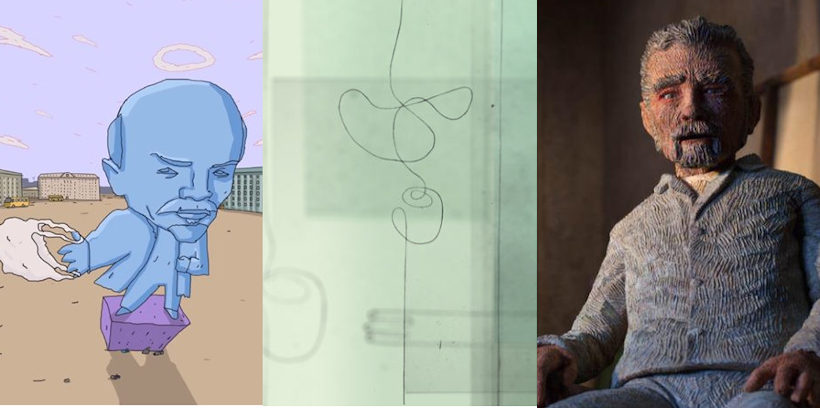 International Animated Film Festival Animocje (Bydgoszcz, Poland) is focused on an ambitious cinema searching for its artistic character. Festival organizers want to acquaint the audience with 'the most interesting authors and the unlimited possibilities of the animation'.
For its 9.5 (online)edition, the winners were as follows:
The jury consisting of: Jerzy Armata, Aga Jarząb, Daria Wiktoria Kopiec, Karolina Specht and Jakub Ziołek decided to give the following awards:
Grand Prix and PLN 4,000:Mykyta Lyskov for the film Deep Love / Kohannia
Laudation: For a crazy trip into Ukrainian reality, showing society inthe moment of a breakthrough. Caricatured, anarchist, sensitive.
The award for the Best Polish Film and 2,500 PLN ex aequo:
- Małgorzata Bosek-Serafińska for the film Year / Rok  (Laudation: For combining a formal experiment with a very emotional message free of sentimentality.)
- Natalia Spychała for the film Marbles ( Laudation: For the film suspense built between the figurative and the abstract.) 
Special Mentions go to:
- Daria Kashcheeva for the film Daughter / Dcera (Laudation: For the best student film)
- Piotr Milczarek for the film Rain / Deszcz (Laudation: For an accurate metaphor for social behawior and its modest means of expression.)
- Thomas Renoldner for the film Dont Know What (Laudation: For an extremely successful formal experiment and sense of humor).
- Luca Tóth for the film Mr. Mare / Lidérc úr (Laudation: For a tasteful visual concept and a suggestive character creation).

The Special Prize from the Junior Jury consisting of Weronika Grochocka, Oktawia Sokalska and Kasia Syrytczyk goes to:
Lisa LaBracio and Anna Samo for the film The Opposites Game
Laudation: For bringing up a crucial existential topic andforcing one to reflect, using a form is consistent with the context and the meand speaking with original images leaving a trace in the viewer.
The Audience Award in the International Competition goes to: Bruno Collet for the film Memorable
The Audience Award in the Films for Children Competition goes to:
Benoît Chieux for the film Melting Heart Cake / Coeur Fondant
SIGN UP: Want to read more free articles like this? Sign up for Our Newsletter