Annecy 2010: Day 2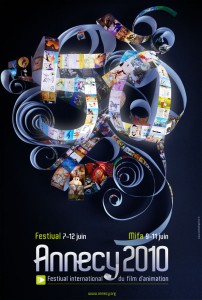 Noone would say that it is ΟΚ to go and watch Shrek 4 , only to be informed that is dubbed in French! But Annecy enjoys a jovial atmosphere.

The small town which is in the running for 2018 Winter Olympics lives from the animation festival. Cafes and hotels are ready (some of the latter too expensive, really) to host the almost 7000 visitors - it's the 50th birthday this year.

  It's not unexpected, therefore, that screenings without reservation require for you to wake up early in the morning to get in. Annecy just has a lot of people -and a staff of 400 persons. (How much do they pay all those?)

The Cannes of animation started securing their fame with Kerity. A young boy gets involved in the world of fairytales, in order to live his own fairytale-like fantasy.

The French-Italian Kerity (voiced by Jeanne Moreau as the grandmother Eleanor) has a compact narrative that reminds of old fairytales, and interesting adventures succeed one another. "Old-fashioned" in its animated style, but does not remind of Disney. The monochromatic atmosphere (especially the library purple) is too enchanting to be true, and the whole story makes you feel like a 5-year-old. Vigorously directed, it was one of the highlights, and was much applauded.

 The way of applauding at Annecy is by throwing paper planes to the screen -not to mention the endless clapping when the partners' trailer appears. Very clever (but not that innovative) Bill Plympton's short,  The cow who wanted to be a hamburger (it's all in the title), and inventive in its drawing the Israeli film Get the Picture.

Argentina is the tribute country at Annecy, even though the most foreigners are Asians.  Things are getting big the next few days: Simpsons, Pixar and whatever alternative exists.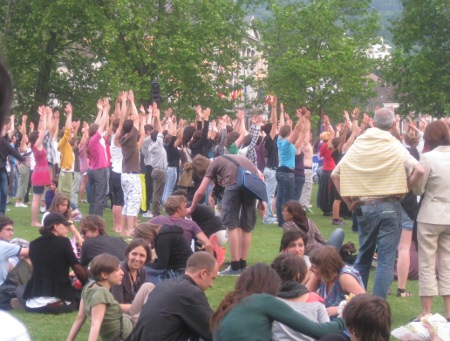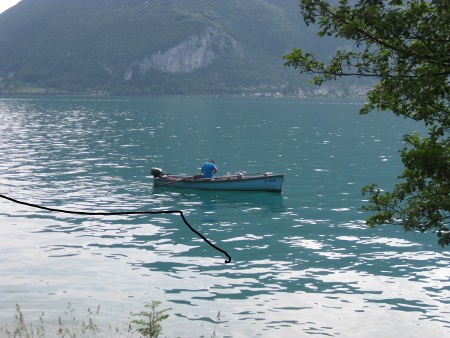 Read More About: