Annecy 2010: Day 3/Metropia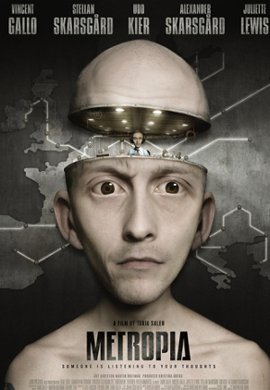 Metropia day.

While the humid weather at Annecy can be at some point unbearable, we were transferred at 9:30am (a coffee helped a lot) to South Africa before the World Cup. The first computer-animated film in stereoscopic 3D is  Jock of the Bushveld, and narrates the story of a dog that helps its boss to throw away the bad guys in the age of goldrushes.

Remarkable in its representation of South African landscape (according to the clips we saw), and impressive in its enrollment of Tim Rice (Evita, Jesus Christ Superstar, Lion King) for the movie's song. It looks like this is Lion King-like movie, but more locally orinted. South African premiere: 25 March 2011.

Then rush like crazy (without a bike) to get into an interview with Don Hahn (Beauty and the Beast, Lion King [again]), who has an insider documentary about 80s Disney and its renaissance. See the published interview here.

  The fun with festivals is that you watch movies at their own natural habitat - the silver screen. Classic shorts from animation "The ones that got away" at the Petite Salle of Bonlieu. Then you begin to realize that animation does not imply only realistic drawings. You also get the message that waiting for a movie to start entails a kling-klang frog sound from the audience.

 But Wednesday is the day of  The Village! The short film by the Greek  Stelios Polychronakis (the only Greek participation at Annecy) was shown at a shorts program with no gravity spared. It was distinct in its professional and nostalgic depiction of  an old, now abandoned, Greek village.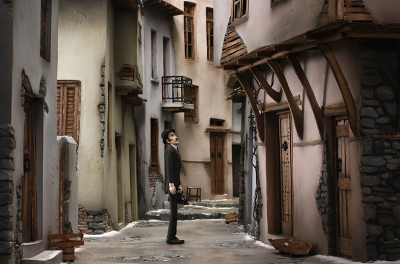 In a competitive program with its most famous member being Fantastic Mr Fox, there was room for a futuristic Swedish film, η Metropia. A 2024 unified Europe by a large metro has a man who starts to hear voices in his head. He founds to follow an unknown woman. Is he crazy or just part of a big system?
Metropia's premise is not novel. But the cold atmosphere of its animation (real photographs and computer processed), but also a humanistic touch of an ordinary man in desperation keeps the viewer alert. It includes the very much successful voice-over of Vincent Gallo and Juliette Lewis.

And of course at Paquet, the big park beside the lake, today (in its French version) Cloudy with a chance of meatballs!



Read More About: