Annecy 2019: Animation Feature Selection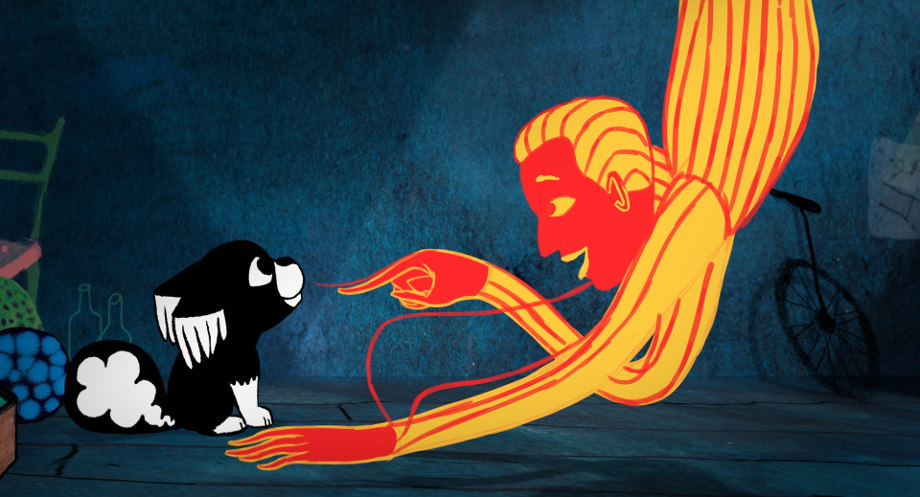 If it was NOT selected, it would have been a scandal. The clout surrounding Buñuel in the Labyrinth of Turtles by Salvador Simo is very strong to ignore. The story of the 2D Spanish/Dutch anmated feature has the celebrated director after the scandal after the screening of "The Golden Age" in Paris in 1930,  becoming completely depressed and penniless. A winning lottery ticket will change things and enable Buñuel to make the film "Land Without Bread".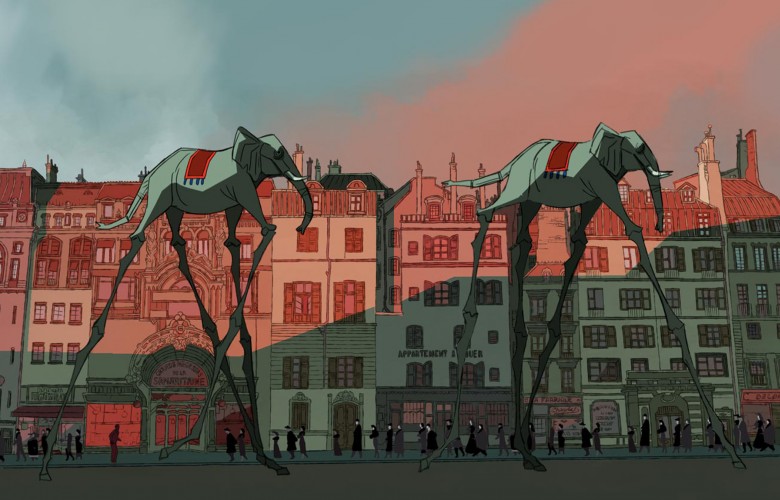 A mockumentary in the making, and a big gamble as well,  Buñuel is one of the four European features to compete in the 2019 Annecy Festival line-up (total 8 out of 3,100 films submitted).
Romanian director Anca Damian (who won the Annecy Cristal for the first animation feature Crulic) returns to Bonlieu with the semi-dark story of the dog Marona in the the French/Belgium/Romanian production Marona's Fantastic Tale.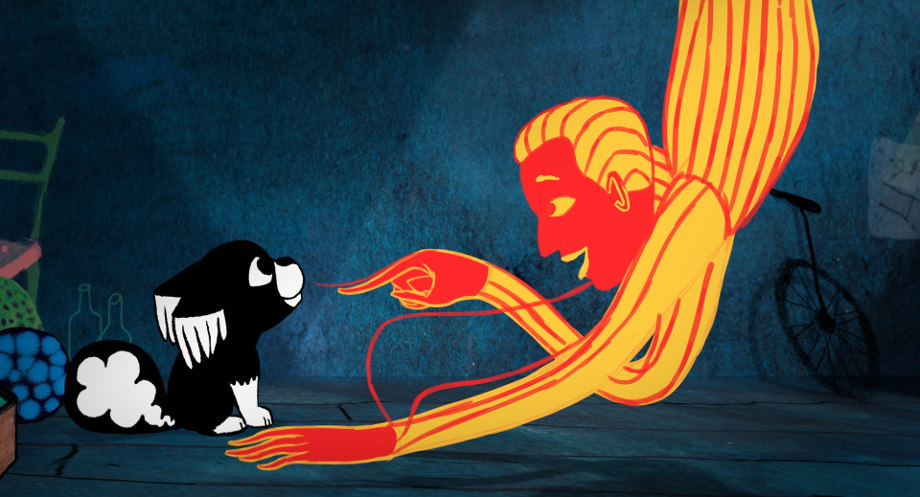 Don't get fooled by the cute puppy thing. The story of a half-breed Labrador who remembers its past masters looks a lot darker than its publicity campaign (and films with dogs expectations would have it); an Anima Brussels presentation by Anca Damian has revealed a more complex mapping of an adult life than your usual Disney/Pixar fair -and mixed media techniques give a different aesthetic flair to whole project.
A possessed Ninja doll teams up with a teenage boy to avenge the murder of a poor child factory worker in Checkered Ninja by Anders Matthesen and Thorbjørn Christoffersen, based on a bestselling novel by Matthesen.
The fourth European entry in Annecy competition is The Bears Famous Invasion by Lorenzo Mattotti. Produced by Prima Linea (The Red Turtle) and Italian Indigo Film, the French/Italian co-production adapts Dino Buzzati's The Bears' Famous Invasion of Sicily to the big animated screen.
Tonio, the Bear King's son, is kidnapped by hunters in the Sicilian mountains. When the harsh winter threatens his people with famine, King Léonce decides to invade the land where the men live. With the help of his army, and a wizard, he succeeds and finally finds Tonio. But he soon discovers that bears are not meant to live in the land of men.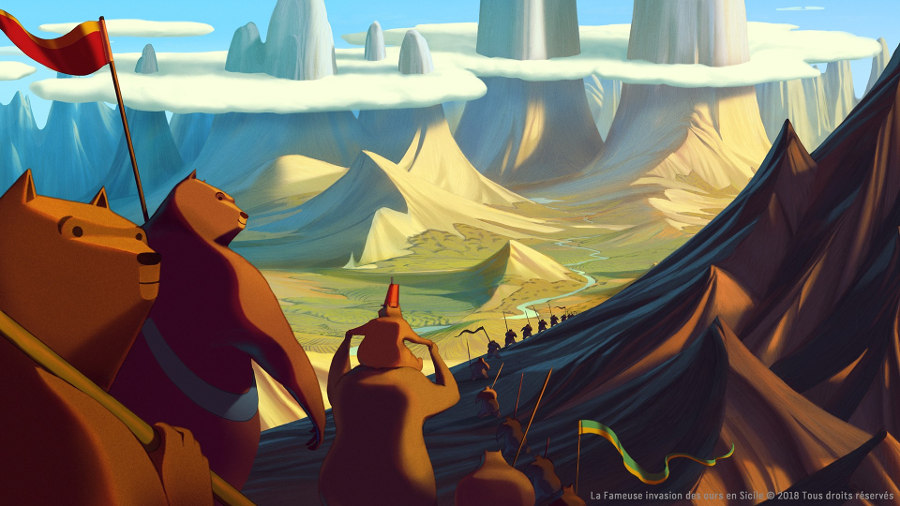 Outside European entries, there is the new Keiichi Hara film (The Wonderland), as well as the folk animated Chinese tale, White Snake by Kahong Wong and Ji Zhao.
Jean-François Laguionie new feature film, Le voyage du Prince, will be shown as a Special Screening event.
A very notable absence: Where is the new feature I Lost My Body by Skhizein director Jérémy Clapin? The film is ready, but perhaps Xilam Animation producers are hoping for a Cannes Festival spot? Zippy Frames reached out to Xilam Animation, but no comment so far.
The new Contrechamp competition (which replaced the Out-of-Competition films), according to Annecy Festival is meant to offer a better showcase for the most unique feature films, as well as those that create more challenges vis-à-vis the audience.

Here you find the first, one-man travelogue project Away by Gints Zilbalodis (more about the project here), as well as the animated documentary from France/Luxembourg Zero Impunity by Nicolas Blies, Stéphane Hueber-Blies and Denis Lambert, a transmedia project to end sexual crimes in war zones.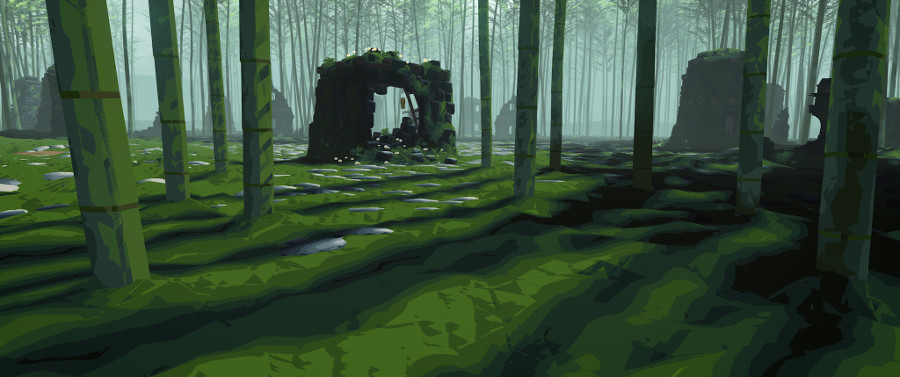 Away
The 2019 Annecy Feature Line-up
Features:
Buñuel in the Labyrinth of Turtles, Salvador Simo – Spain, Netherlands
Marona's Fantastic Tale, Anca Damian – Belgium, France, Romania
Checkered Ninja, Anders Matthesen, Thorbjørn Christoffersen – Denmark
Ride Your Wave, Masaaki Yuasa – Japan
The Bears Famous Invasion, Lorenzo Mattotti – France, Italy
The Relative Worlds, Yuhei Sakuragi – Japan
The Wonderland, Keiichi Hara – Japan
White Snake, Kahong Wong, Ji Zhao – China
       
Contrechamp:
Away, Gints Zilbalodis – Latvia
Children of the Sea, Ayumu Watanabe – Japan
Day of the Dead, Carlos Gutiérrez – Mexico
Homeless, José Ignacio, Navarro Cox, Jorge Campusano, Santiago O'Ryan – Chile
Kung Food, Haipeng Sun – China
Underdog, Sung-yoon Oh, Chun-baek Lee – South Korea
Ville Neuve, Félix Dufour-Laperrière – Canada
Zero Impunity, Nicolas Blies, Stéphane Hueber-Blies, Denis Lambert – France, Luxembourg
Annecy International Animated Film Festival takes place 10 -15 June 2019 in Annecy, France.
SIGN UP: Want to read more free articles like this? Sign up for Our Newsletter
Read More About: