Annecy Festival 2022: Selection Results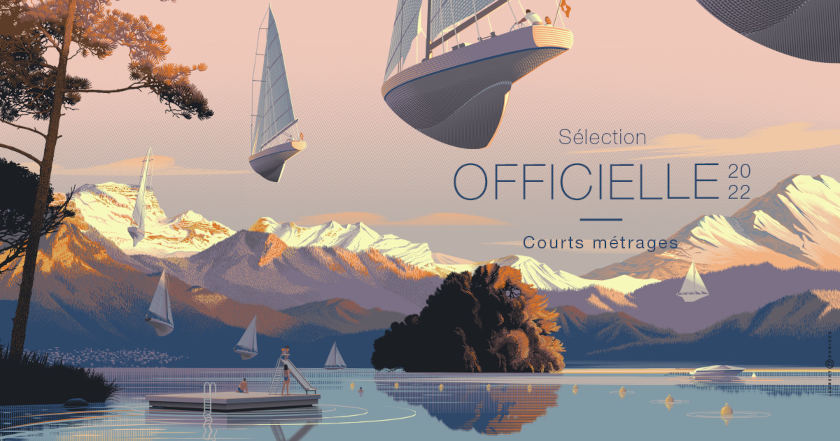 38 animation shorts were selected in the Official competition of this year's Annecy Festival (13-18 June 2022). 8 more films were selected in the Off-limits category (reserved for semi-experimental films), and 17 animation shorts in the Perspectives category. 9 animation shorts were selected for the Young Audience section.
Artistic director Marcel Jean reflects on the fact that the selection has fewer films (38) than usual; he attributes to the fact that the animation shorts are getting increasingly longer - implying that the selection committee had to make some 'tough choices'.
The Annecy 2022 Official Selection is carried out by the Artistic Director, Marcel Jean, with the Festival's Films & Programme Planning team, Laurent Million, Yves Nougarède and Sébastien Sperer as well as: Cécile Giraud, Marie-Pauline Mollaret, Clémence Bragard, Gala Frecon,  Isabelle Vanini
Short Films in Competition Official
Amok
Directed by: Balazs TURAI / Country: Hungary, Romania
Anxious Body
Directed by: Yoriko MIZUSHIRI / Country: France, Japan
Babicino seksualno zivljenje
Directed by: Urska DJUKIC, Emilie PIGEARD / Country: France, Slovenia
Backflip
Directed by: Nikita DIAKUR / Country: Germany, France
Beware of Trains
Directed by: Emma CALDER / Country: United Kingdom
Bird in the Peninsula
Directed by: Atsushi WADA / Country: France, Japan
Black Slide
Directed by: Uri LOTAN / Country: Israel, United Kingdom
Bottle Cap
Directed by: Marie HYON, Marco SPIER /Country: USA
Deux sœurs
Directed by: Anna BUDANOVA / Country: France
Drone
Directed by: Sean BUCKELEW / Country: USA
Garrano
Directed by: David DOUTEL, Vasco SÁ / Country: Portugal, Lithuania
Glazing
Directed by: Lilli CARRÉ / Country: USA
Histoire pour 2 trompettes
Directed by: Amandine MEYER / Country: France
Honekami
Directed by: Honami YANO / Country: Japan
Hysteresis
Directed by: Robert SEIDEL / Country: Germany
Krasue
Directed by: Ryo HIRANO /Country: Japan
La Passante
Directed by: Hannah LETAÏF /Country: Belgium, France
Lakkeh
Directed by: Shiva SADEGH ASADI / Country: Iran
Les Liaisons foireuses
Directed by: Violette DELVOYE, Chloé ALLIEZ / Country: Belgium, France
Letter to a Pig
Directed by: Tal KANTOR / Country: France, Israel
Louis I. Roi des moutons
Directed by: Markus WULF / Country: Germany
Lucky Man
Directed by: Claude LUYET / Country: Switzerland
Lullaby
Directed by: Lin ZHANG, Qinnan LI /
Country: China
Miracasas
Directed by: Raphaelle STOLZ / Country: France, Switzerland
O Homem do Lixo
Directed by: Laura GONÇALVES / Country: Portugal
Of Wood
Directed by: Owen KLATTE / Country: USA
Pachyderme
Directed by: Stéphanie CLÉMENT / Country: France
Scale
Directed by: Joseph PIERCE / Country: France, United Kingdom, Czech Republic, Belgium
Sprite Fright
Directed by: Matthew LUHN, Hjalti HJALMARSSON /Country: Netherlands
Steakhouse
Directed by: Spela CADEZ / Country: Slovenia, Germany, France
Taaskohtumine
Directed by: Ülo PIKKOV / Country: Estonia
Terra incognita
Directed by: Pernille M. A. KJAER, Adrian DEXTER / Country: Denmark, France
The Debutante
Directed by: Elizabeth HOBBS / Country: United Kingdom
The Flying Sailor
Directed by: Amanda FORBIS, Wendy TILBY / Country: Canada
The Invention of Less
Directed by: Noah ERNI / Country: Switzerland
The Record
Directed by: Jonathan LASKAR / Country: Switzerland
Things that Disappear
Directed by: Changsoo KIM / Country: South Korea
Yugo
Directed by: Carlos GOMEZ SALAMANCA / Country: Colombia, France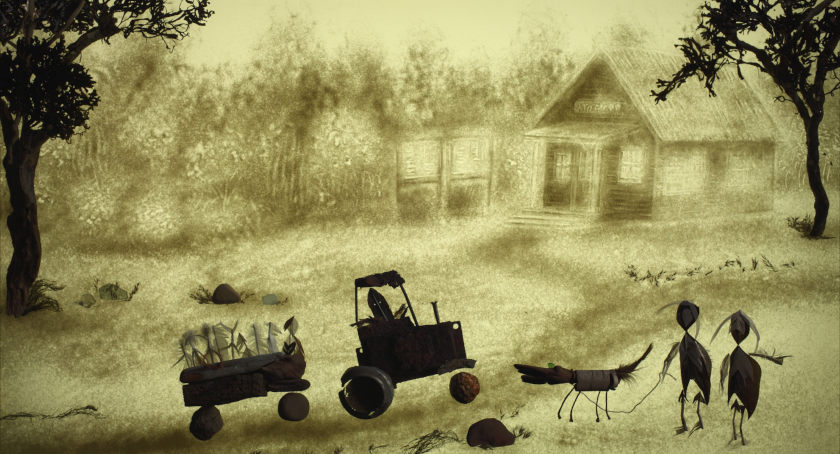 Till We Meet Again, Ülo Pikkov
Perspectives Short Films in Competition
Akplokplobito
Directed by: Ingrid AGBO / Country: France, Togo
Angle mort
Directed by: Lotfi ACHOUR / Country: France, Tunisia
Bolo raz jedno more...
Directed by: Joanna KOZUCH / Country: Poland, Slovakia
Compositions for Understanding Relationships
Directed by: David DELAFUENTE / Country: USA
Idodo
Directed by: Ursula ULMI / Country: USA, Papua New Guinea, Switzerland
L'Écrivain aveugle
Directed by: Georges SIFIANOS / Country: France, Greece
Manhole
Directed by: Abhishek VERMA, Jayesh PILLAI / Country: India
Meneath: The Hidden Island of Ethics
Directed by: Terril CALDER / Country: Canada
More Than I Remember
Directed by: Amy BENCH / Country: USA
Once More with Feeling
Directed by: Pallavi AGARWALA / Country: India, United Kingdom
Pandaların Nesli Nasıl Tükendi?
Directed by: Halim YENTÜR / Country: Turkey
Prosopagnosia
Directed by: Steven FRASER /Country: United Kingdom

Reparations
Directed by: Wilson BORJA / Country: Colombia
Rites of Spring
Directed by: Yiorgos TSANGARIS / Country: Cyprus
Ta presneta ocetova kamera!
Directed by: Miloš TOMIC / Country: Slovenia
The Best Grandfather in the World
Directed by: Nina BISYARINA / Country: Russia
The Visit
Directed by: Morrie TAN /Country: Singapore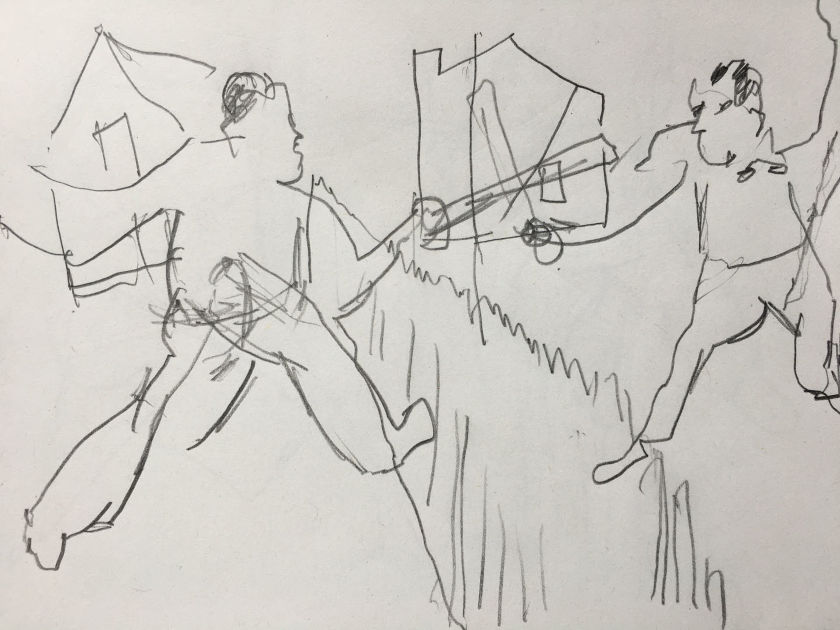 The Blind Writer, Georges Sifianos
Off-Limits Short Films in Competition
1MTH/MIN
Directed by: Ethann NÉON / Country: Belgium
Arrest in Flight
Directed by: Adrian FLURY / Country: Switzerland
Intersect
Directed by: Dirk KOY / Country: Switzerland
La mujer como imagen, el hombre como portador de la mirada
Directed by: Carlos VELANDIA / Country: Colombia
Sphères
Directed by: Anaïs SCHEECK-LAURIOT / Country: France
Train Again
Directed by: Peter TSCHERKASSKY / Country: Austria
Under the Microscope
Directed by: Michaela GRILL / Country: Austria, Canada
Very, Very, Tremendously
Directed by: Guangli LIU /Country: China, France
Young Audiences Short Films in Competition
Bellysaurus
Directed by: Philip WATTS / Country: Australia
Cat and Moth
Directed by: India BARNARDO / Country: Canada, United Kingdom
Cuci cuci
Directed by: Mara LININA / Country: Latvia
Hokkyoku-Guma Suggoku Hima
Directed by: Koji YAMAMURA / Country: Japan
La calesita
Directed by: Augusto SCHILLACI / Country: Argentina, USA
La Reine des renards
Directed by: Marina ROSSET / Country: Switzerland
La Soupe de Franzy
Directed by: Ana CHUBINIDZE / Country: France, Georgia
Luce and the Rock
Directed by: Britt RAES / Country: Belgium, France, Netherlands
Paolos Glück
Directed by: Thorsten DRÖßLER, Manuel SCHROEDER / Country: Germany, Czech Republic, Switzerland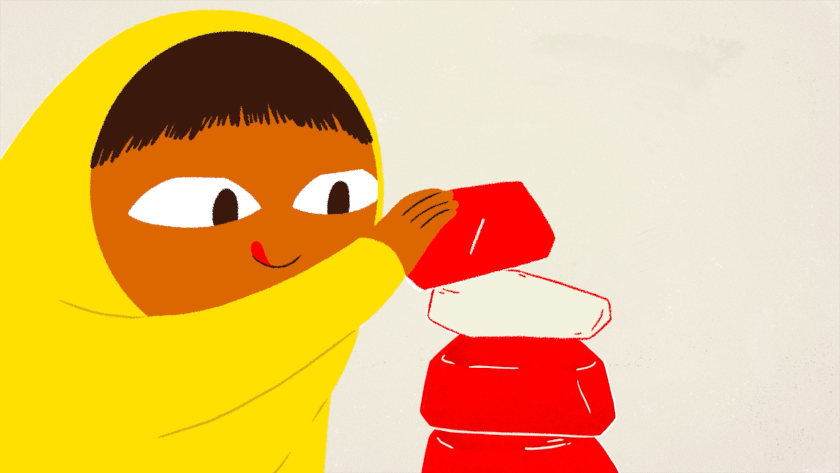 Luce and the Rock
Graduation and TV/ Commisioned films to be revealed 28 March. Annecy Festival takes place 13-18 June 2022
SIGN UP: Want to read more free articles like this? Sign up for Our Newsletter
Read More About: