Jorge R. Gutierrez Creates the Annecy Festival 2023 Poster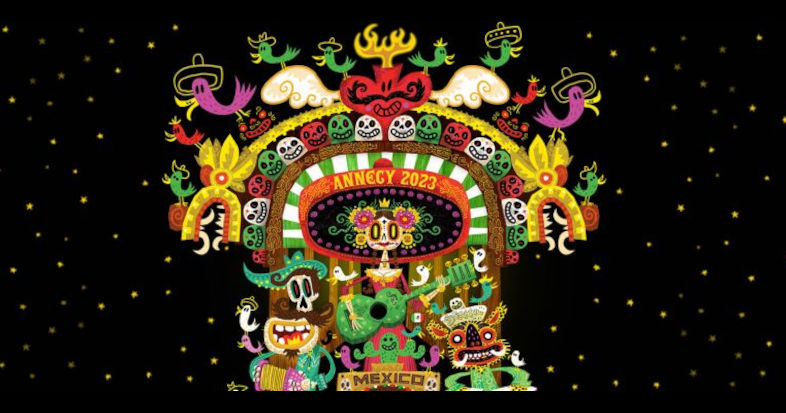 In 2023, Mexican animation will be in the spotlight of Annecy Festival (11-17 June 2023); the official poster design was entrusted to animator and director Jorge R. Gutierrez,
CalArts graduate (BFA & MA), Gutierrez is the co-director of the Guillermo Del Toro-produced animation feature 'The Book of Life' (2014, Golden Globe nomination). He is also the co-creator (along with Sandra Equihua) of the Emmy award-winning series El Tigre: The Adventures of Manny Rivera'. His most current series 'Maya and the Three' (Netflix) won 2 Annie Awards.
Jorge's work is deeply rooted in Mexican popular culture and folklore, but it is also zealously festive. He flaunts a generous, Baroque, and colourful artistry that is full of surprises, which incarnates the Festival's very spirit - Marcel Jean, Annecy Festival Artistic Director
The 'Dia de los muertos' hommage is more than evident in this year's poster and effort. But the let the creator speak for himself:
Watch Jorge R. Gutierrez on the 2023 Annecy Festival poster:
Gutierrez is currently developing a Netflix animated feature named 'I, Chihuahua' with Gabriel "Fluffy" Iglesias. 
The Annecy Festival 2023 Poster:
The 2023 Annecy Festival takes place 11-17 June 2023 in Annecy, France.
SIGN UP: Want to read more free articles like this? Sign up for Our Newsletter
Read More About: