'Ecorce', 'Flee' in the Annecy Festival 2021 Winners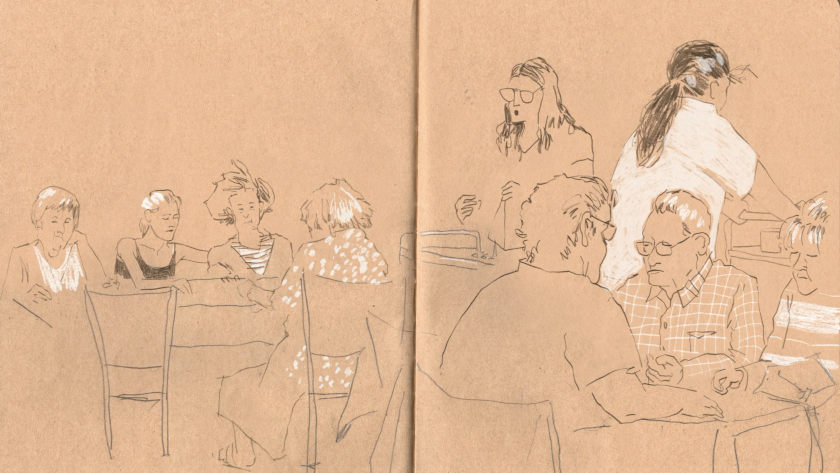 Feature Films:
Jury: Serge BROMBERG (Lobster Films, France), Rémi CHAYÉ (Director, France), Caroline VIE (Journalist, 20 Minutes, France)


Cristal for a Feature Film: Flee by Jonas Poher Rasmussen / Countries; Denmark, France, Norway, Sweden
This is the true story of a man, Amin, on the verge of marriage that compels him to reveal his hidden past for the first time. A secret he has been hiding for over twenty years threatens to ruin the life he has built for himself. He recounts his dramatic journey as a child refugee from Afghanistan to Denmark.

Jury Award: My Sunny Maad Directed by: Michaela PAVLÁTOVÁ Country: Czech Republic, France, Slovakia
When Herra, a young Czech woman, falls in love with Nazir, an Afghan, she has no idea what kind of life awaits her in post-Taliban Afghanistan, nor of the family she is about to integrate into. A liberal grandfather, an adopted child who is highly intelligent and Freshta, who would do anything to escape her husband's violent grip.
Jury Distinction for a Feature Film: The Crossing, Directed by: Florence MIAILHE / Country: Germany, France, Czech Republic
A small village looted in darkness, a family forced to flee. The two oldest children, Kyona and Adriel are quickly separated from their parents facing the road of exile alone. They embark on a heroic journey which takes them from childhood to adolescence in search of shelter, peace and the hope of finding refuge and their family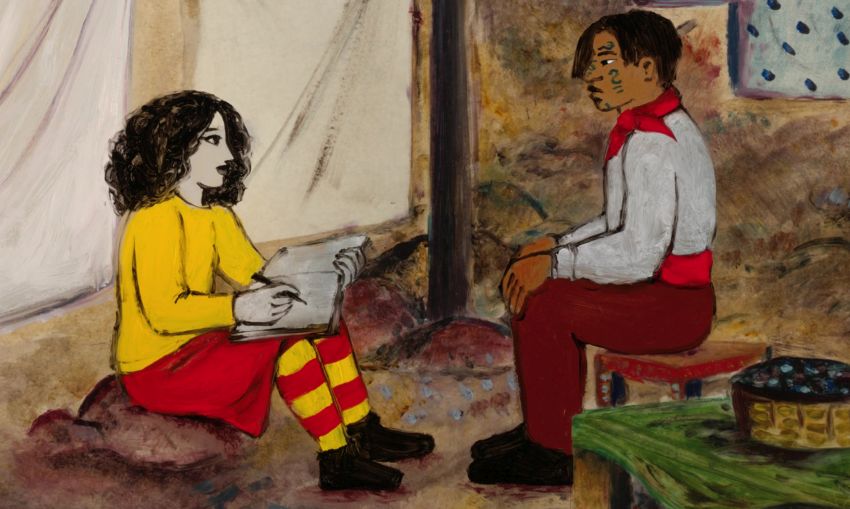 Gan Foundation Award for Distribution for A Feature Film: Flee by Jonas Poher Rasmussen / Countries; Denmark, France, Norway, Sweden

Contrechamp Competition
Jury: Maja GEHRIG (Animation Filmmaker & Teacher, Gehrigtrick & Sohn, Switzerland),  Christophe HÉRAL Composer, France),  Jean-Charles MBOTTI MALOLO (Author-Director, France)
Contrechamp Award: Bob Spit - We Don't Like People, Directed by: Cesar CABRAL / Country: Brazil
Bob Spit, a comic book character, lives in a post-apocalyptic desert inside the mind of his creator, the legendary Brazilian cartoonist Angeli. When Angeli decides to kill off Bob, the old punk leaves this wasteland and faces his creator.

Contrechamp Jury Distinction:  Archipel Directed by: Félix DUFOUR-LAPERRIÈRE / Country: Canada
A true animated film about invented islands. About an imaginary, linguistic, and political territory. About a real or imaginary country, or something in between. "Archipelago" is a feature film drawn free hand and with meticulous language, that tells and dreams of a place and its inhabitants, to tell and dream a little of our world and its times.
Short Films:
Jury: Florencia DI CONCILIO (Music Composer, France), Louise GARCIA (Author-Director), Kourtrajmeuf collective, France), Éléa GOBBÉ-MEVELLEC, Director, France

Cristal for a Short Film: Écorce (Peel), Directed by: Samuel PATTHEY, Silvain MONNEY / Country: Switzerland
In a hidden place, the daily routine of a retirement home unfolds as time seems to stand still. The pencil-drawn residents come to life on paper.
Jury Award: Easter Eggs Directed by Nicolas Keppens/ Countries: Belgium, France, Netherlands
The Chinese restaurant is empty. The exotic birds' cage sits wide open. Two friends, Jason and Kevin, see this as an opportunity to catch and sell them for a lot of money.
Jury Distinction "Special Distinction for Direction": Affairs of the Art Directed by Joanna Quinn / Countries: United Kingdom, Canada
Beryl's back in "Affairs of the Art", which showcases one family's eccentric yet endearing obsessions with everything from drawing to screw threads and pet taxidermy.
"Jean-Luc Xiberras" Award for First Film:Hold Me Tight Directed by: Mélanie ROBERT-TOURNEUR / Country: Belgium, France
"Off-Limits" Award: Tunable Mimoid Directed by: Vladimir TODOROVIC / Country: Australia
In this experiment, we used a mimoid sample from Solaris' ocean and measured its reaction to several types of non-ionizing and ionizing radiation.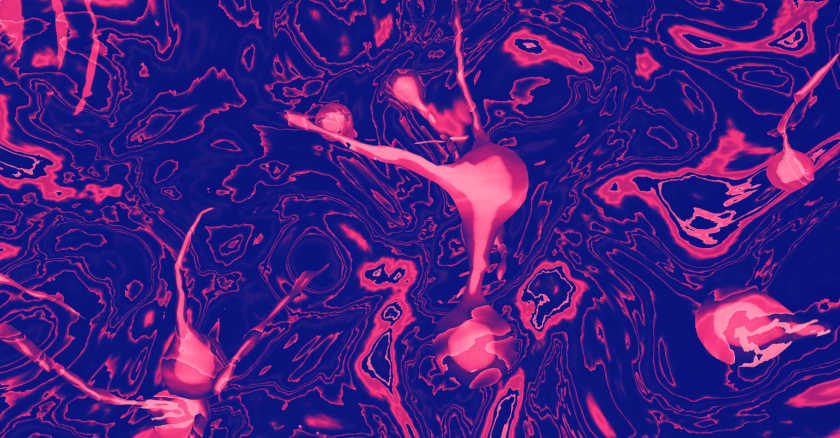 TV and Commissioned Films

Jury: Annemie DEGRYSE (Distributor, Producer, Lumiere Group, Belgium), Naddya Adhiambo OLUOCH-OLUNYA, Founder Nalo Studios, Kenya), Igor PRASSEL (Artistic Director & Film Curator, Animateka Fesetival & Cinémathèque slovène,Slovenia)

Cristal for a TV Production: Vanille Directed by: Guillaume LORIN / Country: France, Switzerland
Vanille, a young Parisian girl recently arrived in Guadeloupe, dives in an adventure tinged with mystery, meeting picturesque characters. Holidays that promise to be rich in twists and turns!

Jury Award for a TV Series: Japan Sinks: 2020 "The Beginning of the End" Directed by: Masaaki YUASA / Country: Japan
After catastrophic earthquakes devastate Japan, one family's resolve is tested on a journey of survival through the sinking archipelago.
Jury Award for a TV Special: Mum is Pouring Rain  Directed by: Hugo DE FAUCOMPRET / Country: France
Cristal for a Commissioned Film: KAI, A Little Too Much Directed by Martina Scarpelli / Country: USA
Jury Award for a Commissioned Film: Help, We Have A Blind Patient  Directed by: Robin JENSEN / Country: Norway
Graduation Films:
Jury: Mohamed GHAZALA (Vice-president ASIFA, Egypt), Adrien MERIGEAU (Scriptwriter & Director, France). Soetkin VERSTEGEN (Director, Belgium)
Cristal for a Graduation Film: Hippocampus Directed by: Zehao LI / Country: China
Jury Award: : Avant,  Directed by: Marcell MOSTOHA / Country: Hungary
Jury Distinction "Outstanding Art Direction" for a Graduation Film:   La Confiture de papillons, Directed by: Shih-Yen HUANG / Country: France, Taiwan

VR Works:

Jury: Carlos Alberto GOMEZ SALAMANCA (Art Director, NOCROMA ART+ANIMATION STUDIO, Colombia), Momoko SETO (Filmmaker, Japan, France), Theodore USHEV ( Multimedia artist & Director, Canada
Cristal for the Best VR Work:  Replacements (Penggantian) Directed by: Jonathan HAGARD / Country: Germany, Indonesia, Japan
This depicts a Javanese family routinely observing their neighborhood day after day, generation after generation, replacement after replacement. it's a VR story about roots, time and change.


The 60th Annecy International Animation Film Festival took place 14-19 June 2021.


SIGN UP: Want to read more free articles like this? Sign up for Our Newsletter