Annecy gives a Special Cristal Award to Jerzy Kucia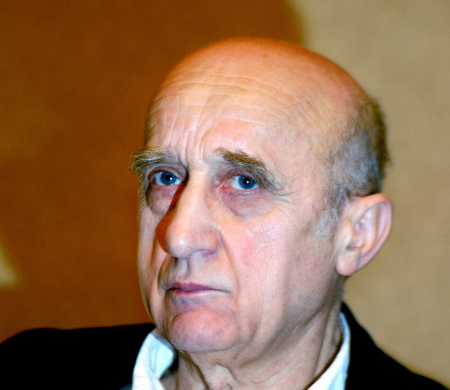 Born in Poland in 1942, Jerzy Kucia has created a considerable body of work over the last 40 years. From his debut short film, The Return (Powrót, 1972), he has relied on musical structures and given a central place to rhythm and melody.
As a graduate of Jan Matejko Academy of Fine Arts in Krakov, where he studied painting, graphic arts and animation, he has been head of the academy's animation department since 1980. His involvement as both a creator and teacher has helped him extend his influence on young Polish or foreign directors.
Showing technical complexity and using drawing, photography and images from various sources, Kucia's films prefigure the now widespread mixing of media, as seen in Across the Field (Przez Pole, 1992) and Tuning Instruments (Strojenie Instrumentów, 2000).
 As part of a strongly lyrical oeuvre based on a minimal storyline, these films express a singular world view, both cultivated and instinctive.
This Special Cristal Award highlights the importance of his masterful contribution and celebrates his commitment as the representative of Poland in the Asifa (International Animated Film Association) for many years, and as Vice-President of the association from 1994 to 1997.
The 2013 edition of Annecy festival has selected Poland as its country on focus for this year's festival.
Watch Jerzy Kucia's Refleksy (1979):
Annecy Festival takes place from 10-15 June 2013.
Read More About: