Annecy Presents Dominique Frot and Jacques Rémy Girerd
 The Annecy Festival and its official BD Fugue bookstore welcomes Jacques Rémy Girerd (Folimage) and Dominique Frot  on Thursday, June 15, 2017 (10:15), for a public reading of a few excerpts from the book writen recently by Jacques Rémy Girerd.
The book is to be published in Frot's collection "The voice of paper" (La voix du papier)
This public reading will be followed by a dedication session.

For those who don't know her from her French cinema achievements, Dominique Frot is also the voice behind JF Laguionie's feature film Louise by the shore (Louise en hiver). See our film review.
Jacques Rémy Girerd is the founder and the creative force (producer, director) behind Folimage studio, director of Mia and Migou, La prophetie des grenouilles, Aunt Hilda, and producer of the Oscar-nominated films A Cat in Paris and Phantom Boy (dir. Jean-Loup Felicioli  & Alain Gagnol).
Save the date: Thursday, June 15, 2017, at 10.15 am (BD Fugue Center Bonlieu - Annecy).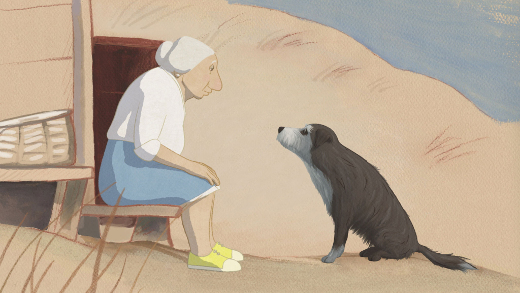 Read More About: