Belgian Animation Films: Top Picks from Anima Brussels 2022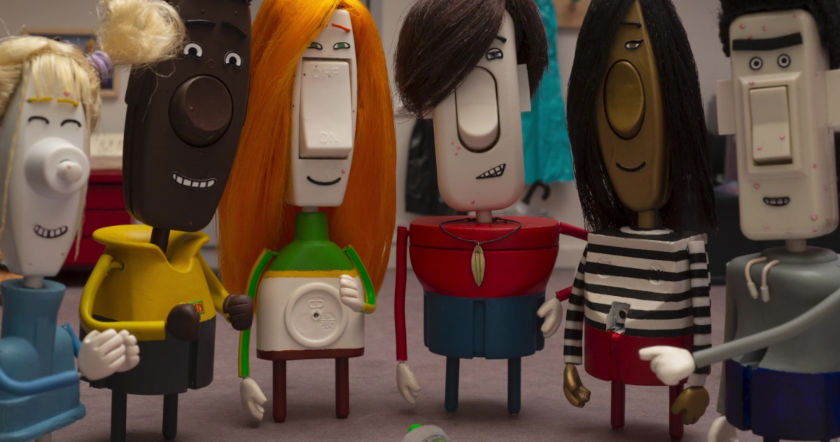 Anima Brussels is surely the place to watch the best (and the newest) in Belgian animated film production. This year's edition (25 Feb - 6 March 2022) was no exception, and it showed the worries and concerns of both seasoned and young filmmakers; in a world already frail, they can identify with the people who are most insecure, yet at the same time, they are the ones who can change their own situation -and perhaps the world outside them.
Here's our top picks from the Belgian animation selection, along with our review (in alphabetical order); 
Balaclava by Youri Orekhoff
Belgium
2021 / 7' / (prod. ENSAV Atelier de production de la Cambre)
A kind of illegal sleepover, a clumsy burglary, two best friends and long nails.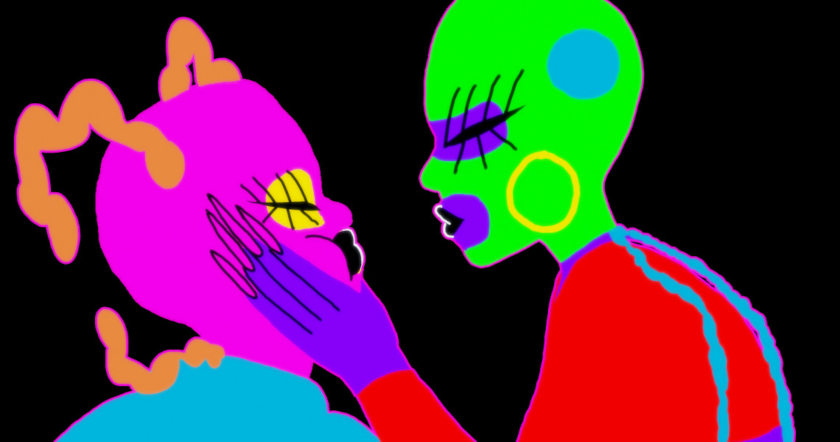 ZF Review: This is a confident comedy of illegal manners, and its over-the-top character design suits perfectly the need to get distinctive in an otherwise droll, black-and-white environment. Its characters get a full individuality, with the house being the third character -as the object of needed destruction. A loud, funny film.
Cuddles / Câline by Margot Reumont
Belgium, France 2021 / 15' / French  (prod. Zorobabel asbl, Lardux Films)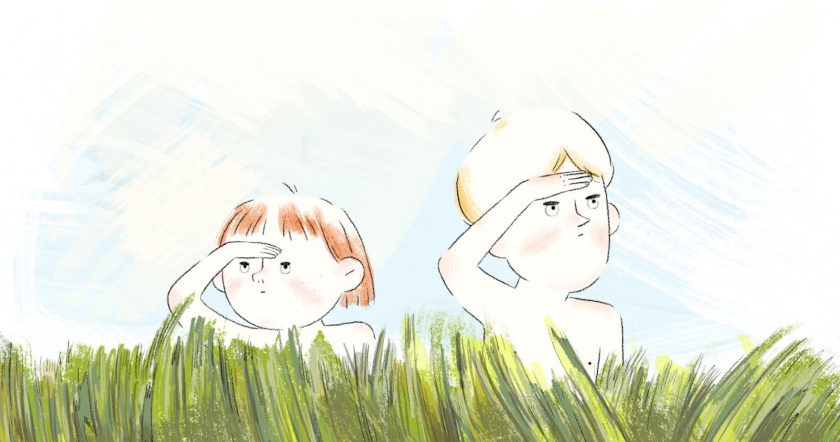 At her father's request, Coline returns to her childhood bedroom to sort through her belongings. The various objects she finds remind her of childhood memories that stick to her and that she will finally accept to leave behind...
ZF Review: A sensitive story unfolded with the assurance of an illustrated children's book; yet 'Cuddles' takes its time and places to unveil not-so-happy incidents. Its gentle quality is evident throughout in a film whose main character needs to let go -instead of holding back. Its sequences are well-placed in an environment that goes grainy when past frightful events occur, and pastel-like when the present asks for Coline to simply get back some of the family happiness she left back. 

Inglorious Liaisons / Les liaisons foireuses by  Violette Delvoye and Chloé Alliez
France, Belgium
2021 / 10' / French (prod, Vivement Lundi !, Zorobabel)
Tonight is the big party at Claire's and it's going to be so cool. Besides, Jimmy came. Everyone knows he is there for Maya. But does her heart beat for Jimmy?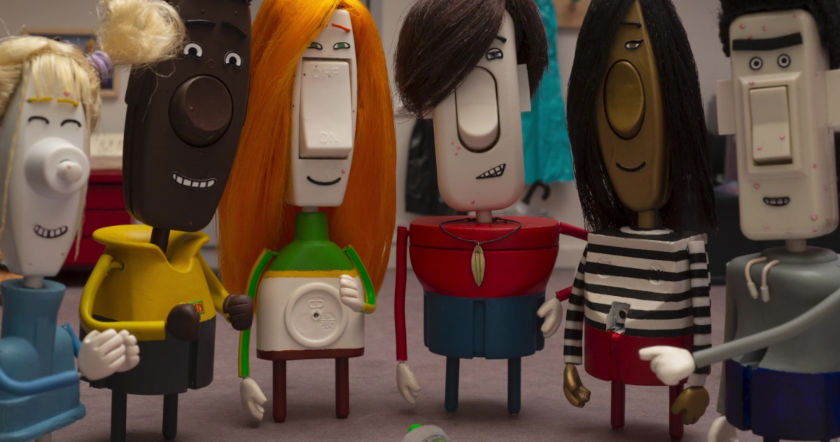 ZF: An unadulterated genial and honest anatomy of relationships during a party, in which everything (including the characters) can be switched on and off. The many character of the stop-motion film here add to the richness of the situations, whereas the queer content comes out naturally, and gracefully. A sweet throwback into an era where the young can rule the world and their feelings.
Little Ox, Raf Wathion and Patrick Vanderbroeck
Belgium, Netherlands 
2021 / 10'  (Kaboom Distribution)
A young muskox migrates with a small herd through the cold barren tundra. For the hungry young ox the rules of conduct are difficult to understand. His mother does her best to take care of him. During their journey the herd gets attacked by a pack of wolves, who are after Little Ox.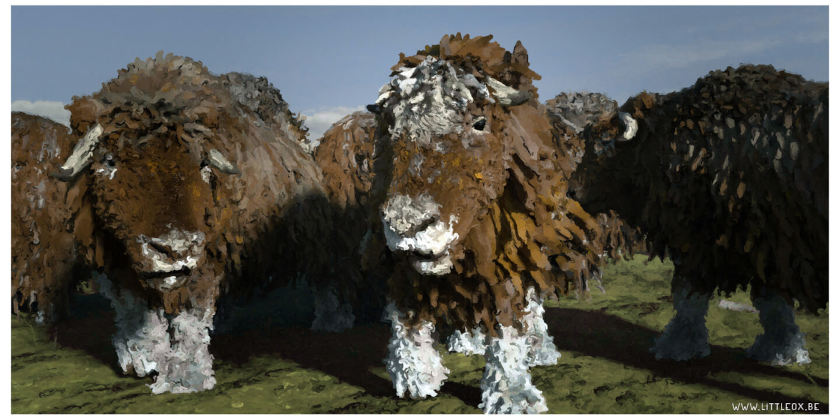 ZF: This is a raw and almost educational film, its atmosphere being intensified by its granular character design, 'Little Ox' is the story of an attack unfolding in real time. Scary yet still causing moral dilemmas. A film that you won't easily forget
La bride by Nicolas Piret
Belgium
2021 / 3'  (prod. ENSAV Atelier de production de la Cambre)
The bell tower rings and the birds fly away. In the countryside on the outskirts of a small village, a dog tied to a very long rope, watches them disappear in the horizon. It's time for him to go. Prance across fields. How far will his rope allow him to go?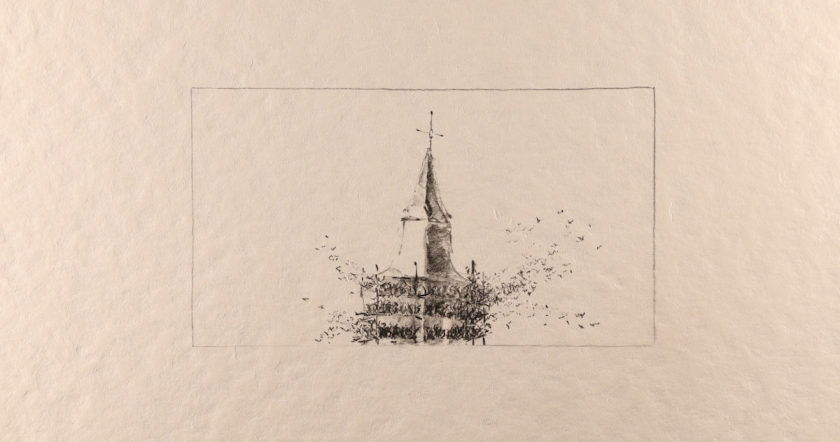 ZF: 'La bride' crosses the fine line between immobility and imperceptible movement, letting us have a snapshot of freedom (to move) in an otherwise clearly mapped, almost stamped and engraved environment. An exercise of frail free existence.
Luce and the Rock by Britt Raes
Belgium/The Netherlands (prod. Thuristar, La Cabane and Studio Pupil)
Luce lives a happy life in a peaceful little village, together with Mom and the Villagers. Every day is the same, and that's  the way everyone likes it. The only thing that scares Luce is the dark – but luckily her little lightsticks keep her safe! One day a giant Rock Creature disturbs the quiet life in the village. He destroys all the houses including Luce's! Luce is angry and determined to take the Rock Creature back to his home. But the Rock might have more in common with Luce than she first thought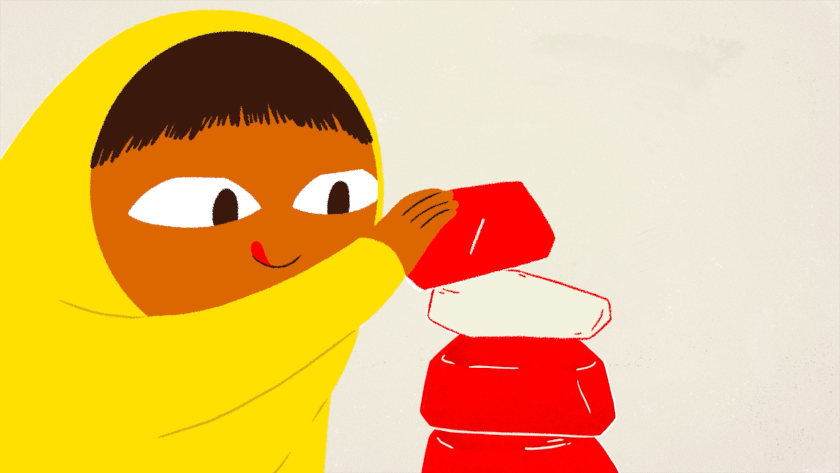 ZF Review: It is circular and enclosing love and care for all its running time; 'Luce and the Rock' juxtaposes colors, shapes and the two main characters through their own journey to building up a community of the complimentary. A film that plays both with its screen shots as well as its friendship trajectory. 
Red Giant by Anne Verbeure
Belgium
2021 / 10'  (prod. Kask & Conservatorium School of Arts Gent)
On top of a hill, the giant listens to the everyday thoughts and conversations of the other people. However, the loneliness and multiplicity of the voices gradually become too much for the giant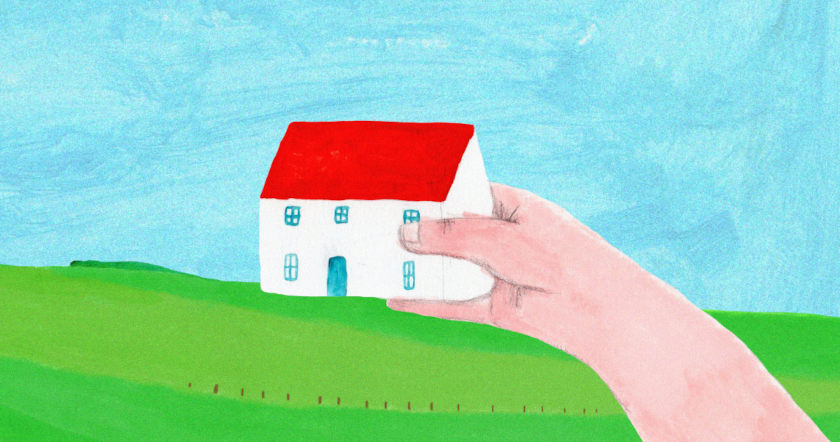 ZF: It is as contained as a nut in a nutshell, and as overwhelming as indeed a giant. 'The Red Giant' taps on our background noises and worries, which somehow get too serious for us and the others to bear; and it translates this into a Botero environment, where everyone needs to be consumed. A poignant film.
Anima Festival took place 25 Feb - 6 March 2022 in Flagey and online.
SIGN UP: Want to read more free articles like this? Sign up for Our Newsletter