Two Hungarian Animated Shorts at Berlinale Shorts 2019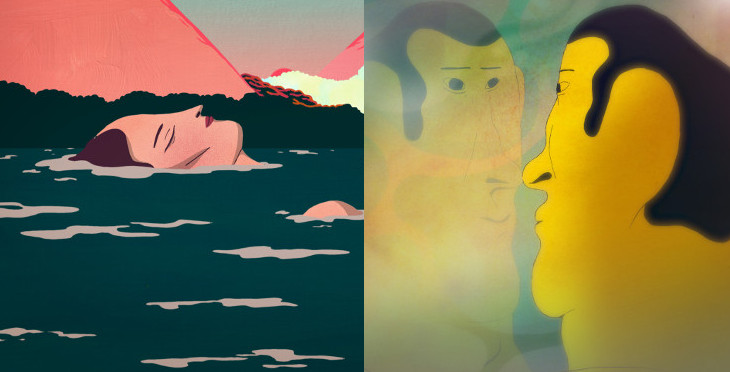 At the 2019 edition of Berlinale Shorts, 24 films from 17 countries will be competing for the Golden and Silver Bear, the Audi Short Film Award (endowed with 20,000 euros) and a nomination as "Berlin Short Film Candidate for the European Film Awards 2019".
Four animated shorts were selected, among which two Hungarian films from Flóra Anna Buda (Entropia) and  Luca Tóth  (Mr. Mare, a Hungarian/French co-production). ZIppy Frames talked to two women directors about their work:
Entropia, Flóra Anna Buda, Hungary, 10' (World Premiere)
Entopia is a container of three parallel universes where three girls are living in different circumstances. One of them represents the animalistic side of human nature, one of them is a consumer fulfilled with her own frustrations, and the third one is living in a futuristic room where she has to run to keep the system work. Suddenly a fly flews over the three universes and make a bug in the system. Because of that bug the girls are ​ able to move towards each other.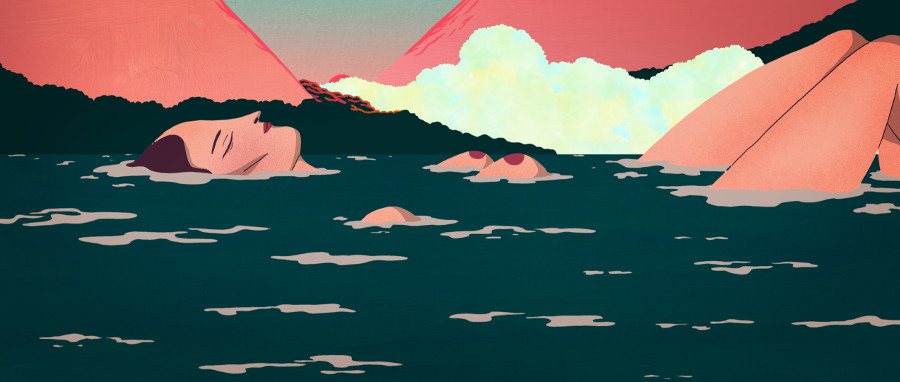 What was the inspiration?
My inspiration was to structure my thoughts about my own self and to understand people better around me through this process. Since I like to inspire from my own life, and recent problems, it was kind of a necessity to write this story. In MOME Animation department, where this film was born, we have a free hand to make up any stories we want. To use this nice opportunity I chose to make a film about self consciousness.
Why did you want to have this concept of 3 parallel universes?
From the first draft I knew that I will use at least two storylines because it was impossible to describe the character in one story. I was reading a lot about parallel realities, game logic and complex narrative structures because of my thesis I wrote on cognitive film theory.  I also thing that if I want to be honest in my film I must describe myself as I experience it. And since I think people are existing in many levels, parallel universes were obvious. But soon it was visible that I need a third character, because I wanted to show the part of the self, which is working just in a meta level, to represent the brain processes and the power of thoughts and how we are locked in out mind sometimes.
How did you structure the film?
It was incredibly hard to find a balance between the three sets. I knew that the three universes has to fill out each other. I wanted to start by showing chaos to show the confusion I felt that time, and step by step pull together the three worlds and make it become one. I was also sure that this film won't be easy to understand, and it is something you need to watch twice to get the point.
Writer/director: ​ Flóra Anna Buda
Producer:​ József Fülöp (MOME ANIM)
Editor:​ Vanda Gorácz
Mr. Mare (Lidérc úr) Luca Tóth, Hungary, France, 19' (World Premiere)
A surreal animated chamber play, set in a 'haunted' claustrophobic space, in which we witness the dynamics of unrequited love as we follow the relationship of an oddly codependent pair.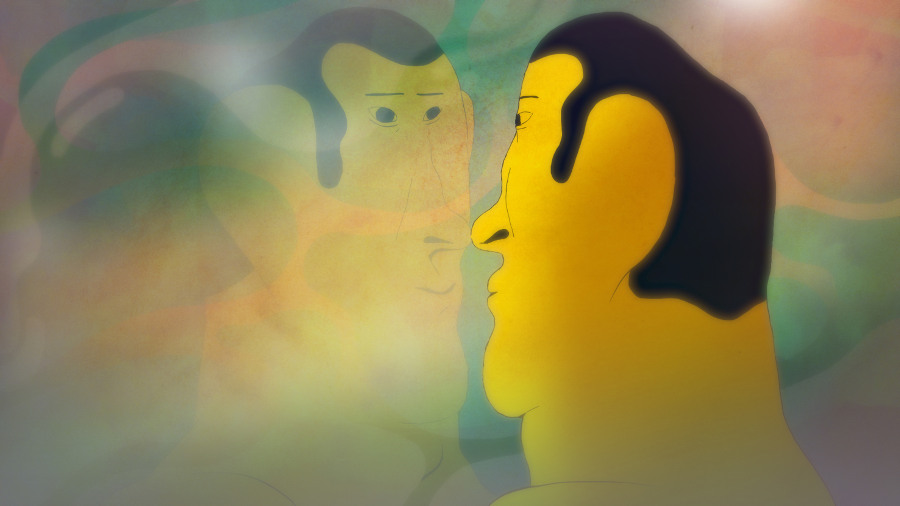 Luca Tóth: In this particular film I wanted to build a story around a character that only knows how to love somebody but doesn't have the tools to understand how he should be loved.
It all starts with a young man discovering a tumor like lump on his chest-that turns out to be the head of a tiny old man, nesting in his flesh. One day the little man disappears from the body, but not from the young man's life.  The story goes through their weirdly codependent yet voyeuristic relationship, discovering the world from the point of view of Mr.Mare.
This is a calm and slow paced film, which is centered around the main character. Superbia on the other hand was a loud and vivid animation with a lot of shifts in point of view, so I would say the biggest difference is in the scale of focus. While Superbia was meant to show a certain changing moment in a fictional society, Mr.Mare offers a tight close up on one character's emotional growing only.
CREDITS:
Written, directed and designed by: Luca Tóth
Producer: Péter Benjámin Lukács, Gábor Osváth (Boddah), Ron Dyens (Sacrebleu Productions)
Sound design: Péter Benjámin Lukács
Composer: Csaba Kalotás
Made at: Boddanim Studio
Two other animated shorts compete for the Berlinale Shorts prize: Kingdom and Splash.
Kingdom, Tan Wei Keong, Singapore, 5' (International Premiere)
A lost man falls apart in a forest. The quiet, atmospheric terrain of the forest is undisturbed until a man comes along. Seemingly lost, he enters the unknown space, observing and exploring the area, before he starts to fall apart. Beneath the deceptively simple actions of the character lies a layered approach to his psyche, which hinges on isolation and a sense of belonging.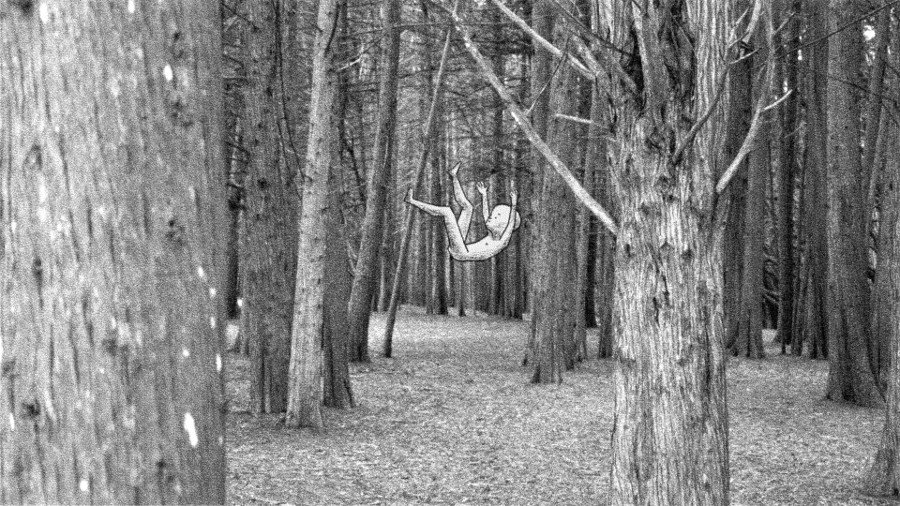 Tan Wei Keong's animations explore his identity through personal storytelling and fantasy worlds. He often combines photography, frame-by-frame drawings and photocopies, forming the visual world of his animated films. His fifth short animation Between Us Two received the Best Singapore Short Film award at the Singapore International Film Festival 2017 and the Grand Jury Prize Documentary Short at Outfest Los Angeles 2018. Find his personal page.
Splash, Shen Jie, China, 9' (World Premiere)
The splash of water is like a bomb, about to break the tranquility of the pool.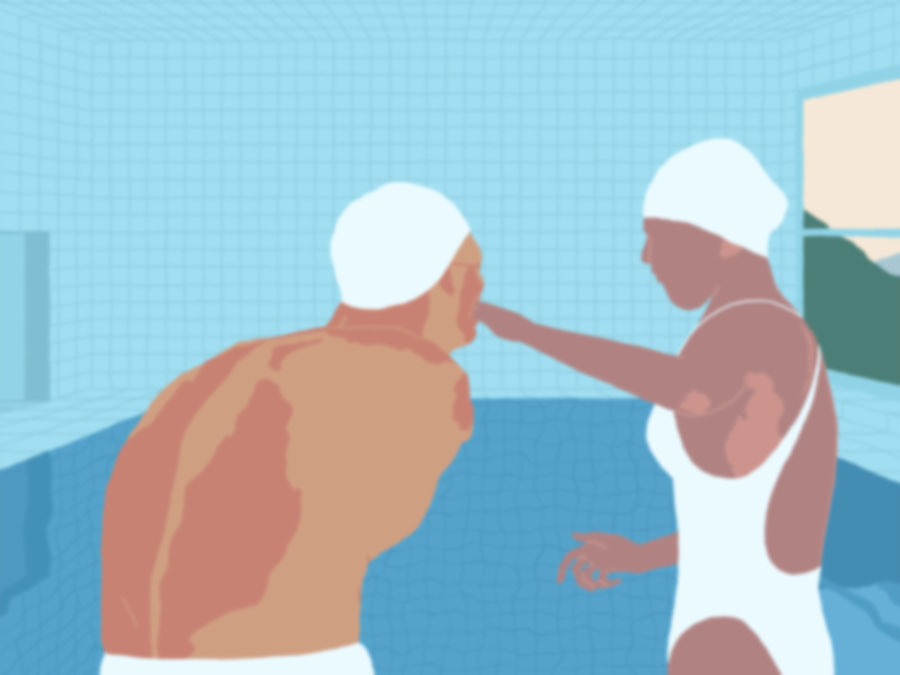 The Berlinale Shorts competition presents world and international premieres which compete for the Golden and Silver Bears as well as the €20,000 Audi Short Film Award and a nomination in the European Short Film category at the European Film Awards. The Golden Bear grants the winning film the right to compete for a short film Oscar®.
SIGN UP: Want to read more free articles like this? Sign up for Our Newsletter
Read More About: