My Galactic Twin Galaction, Genius Loci, Mohammad at Berlinale Shorts 2020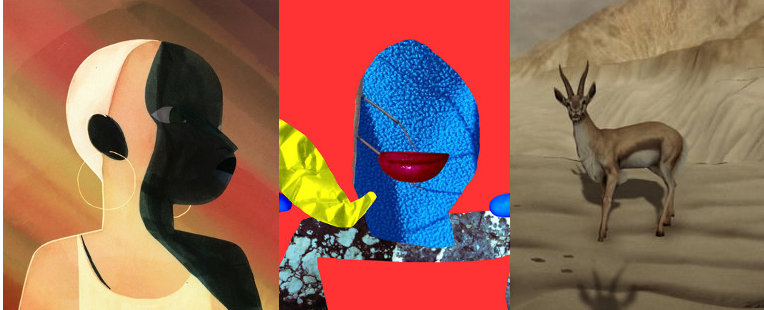 The Berlinale was founded 70 years ago as a "Showcase of the Free World". What does freedom look like today? How do you preserve your freedom to be free? According to its director  Anna Henckel-Donnersmarck, this is one of the reoccurring questions of the Berlinale Shorts competition 2020.
In the lineup, three animation shorts have found a place (out of 24 short film selections in total); Réka Bucsi,  the Hungarian author of Symphony no. 42, LOVE and Solar Walk is in the International Jury of Berlinale Shorts, along with Turkish curator Fatma Çolakoğlu and filmmaker Lemohang Jeremiah Mosese from Lesotho.
My Galactic Twin Galaction, Sasha Svirsky, Russian Federation, 7' (WP)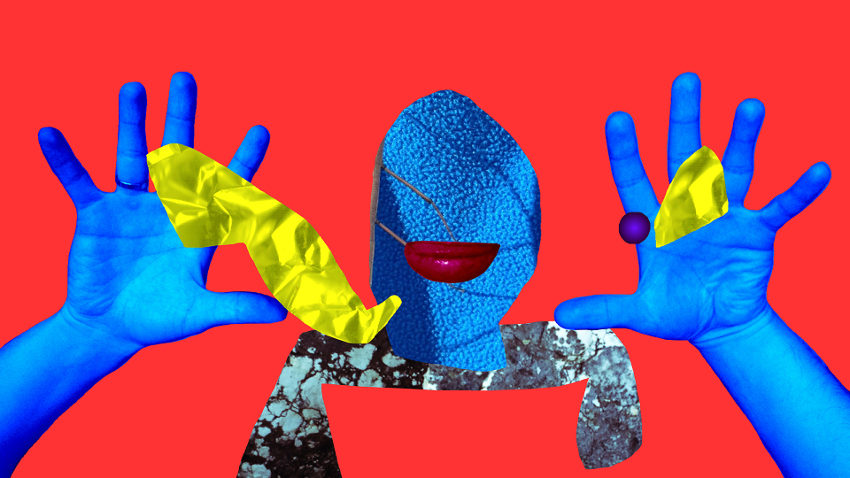 Sasha Svirsky is a  Russian animator (find his 9 Ways to Draw A Person in our Shorts Corner). In his new short, My Galactic Twin Galaction, good and evil, utopia and dystopia, narrative and post narrative collide in a mortal battle for fun to public.
Genius Loci, Adrien Mérigeau, France, 16' (IP)
The new short filmby Adrien Merigeau (art director for Song of the Sea) is in competition, a Kazak Productions / Folimage co-production).
One night, Reine, a young loner, sees among the urban chaos a moving oneness that seems alive, like some sort of guide.
The film has also been selected at Clermont-Ferrand short film festival 2020, and its Berlinale screening will be an international premiere.
It Wasn't the Right Mountain, Mohammad, Mili Pecherer, France, 29' (WP)
"The humming of a torrent of black stars, sliding far from me and the sky. They move away and you can still hear them. They were singing on the victim's dissected forehead, the ram that was Isaac's expiatory sacrifice, and between its dry and ageless horns, no longer angry or desiring to fight, engraved the image of sorrow. I knew that nobody was innocent in this world, not even the world itself, nor the song itself, nor the ram that prevented Abraham's crime. The world-self is gone, I have understood this and now I must carry it wherever I go."
I chose to tell this story in a 3D video-game ambience that turns out to be fairly close to the image I have of the Bible. Both 3D and the Bible guide us towards primary perceptions and remind us of our first encounter with the world and the first time we found our place there.
The short form enjoys a special freedom, it sets its own rules. It operates outside the conventional distribution chains and doesn't need to please the expectations of a market. Its special magic unfolds once established viewing habits are left behind. We are very much looking forward to sharing this magic with the audience. - Anna Henckel-Donnersmarck, the new head of Berlinale Shorts.
The International Short Film Jury awards the following Prizes:
Golden Bear for Best Short Film (The winner of the Golden Bear qualifies for being eligible for next year's short film Oscar)
Silver Bear Jury Prize (Short Film) Audi Short Film Award, endowed with 20,000 €
The Berlin Short Film Candidate for the European Film Awards (The winning film is the Berlin candidate for the category "European Short Film".)
Full line-up of Berlinale Shorts 2020

2008, Blake Williams, Canada, 12' (IP)
À l'entrée de la nuit, Anton Bialas, France, 19' (WP)
Aletsch Negative, Laurence Bonvin, Switzerland, 12' (IP)
Atkūrimas, Laurynas Bareisa, Lithuania, 13' (WP)
Cause of Death, Jyoti Mistry, South Africa / Austria, 19' (WP)
Celle qui porte la pluie, Marianne Métivier, Canada, 17' (IP)
A Demonstration, Sasha Litvintseva, Beny Wagner, Germany / Netherlands / United Kingdom, 25' (WP)
Écume, Omar Elhamy, Canada, 28' (WP)
Filipiñana, Rafael Manuel, Philippines / United Kingdom, 24' (WP)
Genius Loci, Adrien Mérigeau, France, 16' (IP)
Girl and Body, Charlotte Mars, Australia, 19' (IP)
Gumnaam Din, Ekta Mittal, India, 29' (IP)
HaMa'azin, Omer Sterenberg, Israel, 11' (IP)
How to Disappear, Robin Klengel, Leonhard Müllner, Michael Stumpf, Austria, 21' (WP)
Huntsville Station, Chris Filippone, Jamie Meltzer, USA, 14' (WP)
Inflorescence, Nicolaas Schmidt, Germany, 8' (WP)
It Wasn't the Right Mountain, Mohammad, Mili Pecherer, France, 29' (WP)
My Galactic Twin Galaction, Sasha Svirsky, Russian Federation, 7' (WP)
Playback. Ensayo de una despedida, Agustina Comedi, Argentina, 14' (IP)
So We Live, Rand Abou Fakher, Belgium, 16' (WP)
Stump the Guesser, Guy Maddin, Evan Johnson, Galen Johnson, Canada, 19' (WP)
T, Keisha Rae Witherspoon, USA, 14' (IP)
Union County, Adam Meeks, USA, 14' (WP)
Veitstanz/Feixtanz, Gabriele Stötzer, GDR, 25', 1988 (out of competition)
This year, Berlinale Shorts will be playing not only at CinemaxX and Colosseum, but also at Cubix and Zoo Palast. Special screenings for the press and accredited professionals will take place on February 22 and 23, 2020 at Cubix.
For members of the press, all five programmes of Berlinale Shorts will be presented in a row already on February 2, 2020 at Arsenal 2. The official premieres will begin on Monday, February 24, 2020.
SIGN UP: Want to read more free articles like this? Sign up for Our Newsletter