12 Jury Members for BIAF 2022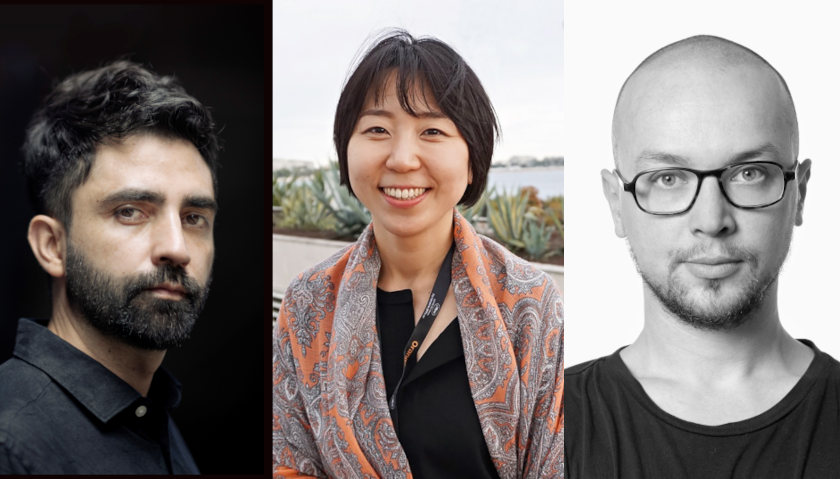 The Korean Bucheon International Animation Festival unveiled the jury lineup for its October edition (21-25 October 2022, Bucheon, South Korea). Its names are an eclectic and solid mix of European, American and Asian animation professionals.
Find them all below:
FEATURE
Director Florence Miailhe of 'The Crossing' won 3 prizes at BIAF2021, is a president of a Jury. KIM Cho-yeop, The best selling Korea's science fiction novelist along with her as well as director Félix Dufore-Laperriere of 'Archipel' and Hirota Yusuke of 'Poupelle of Chimney Town'.


Florence MIAILHEㅣDirectorㅣFrance
Florence graduated from the Ecole Nationale Supérieure des Arts Décoratifs with a specialization in engraving. She began her professional career as a layout artist for the press and exhibited drawings and engravings. In 1991, she directed her first short film, Hammam. Since then, she has imposed a very personal style on animated films. She makes her films with paint, pastel, or sand, directly under the camera, using a covering process. Her work has been noticed at various festivals in France and abroad. In particular, she received the César for the best short film in 2002 for 'Au premier dimanche d'août', a special mention at the Cannes Festival in 2006 for 'Conte de Quartier', and in 2015 she received a Cristal d'honneur at the 39th Annecy International Animation Film Festival for her body of work. Florence Miailhe, who has won the Grand Prize, Audience Prize, and Diversity Prize in BIAF2021, with  'La Traversée - The Crossing ' (2021). The Crossing also received the André Martin Award for a Feature Film on April 28, 2022.
KIM ChoyeopㅣNovelistㅣSouth Korea
KIM Cho-yeop earned her undergraduate degree in chemistry and a master's in biochemistry from Pohang University of Science and Technology. She began her career as an author following her wins at the 2nd Korean Science Fiction Awards in 2017: Grand Prize for her short story  'Lost on Premises ', as well as Honorable Mention for  'If We Can't Move at the Speed of Light ' (translated titles). She is known for works of science fiction that explore the themes of technological advancement, human marginalization, emotion, and memory. Her published books include If We Can't Move at the Speed of Light (2019), 'Greenhouse at the End of the World (2021) ',  'The World We Just Left Behind ' (2021) (translated titles), and Meremosa (2021). In August, 2022, she presented a pop-up book of  'Summer Holiday of Suvdani ', which was serialized in platform Millie's library. She was a recipient of Minumsa publishing group's 2019 Writer of the Year Award and the publishing house Munhak Dongne's 2020 Young Writer Award.

Felix Dufour-LAPERRIEREㅣDirector, ProducerㅣCanada
Félix Dufour-LAPERRIERE is a director, screenwriter and producer. His work, which shows a constant tension between narrative and formal exploration, maintains a close connection with the visual and contemporary arts. His films, including the documentary Transatlantic (2014), have been screened in numerous major national and international festivals, museums and events, where they have won several awards. VIille Neuve (2018), his first animated feature film, entirely drawn and painted on paper, had its world premiere at the Venice Film Festival and has since been released in theaters across Quebec, France and Japan. His animated documentary essay Archipel, was launched in 2021 in competition at the festival in Rotterdam and Hot Docs (Toronto). He is now starting production on his third animated feature film, Death Does Not Exist.
HIROTA YusukeㅣDirectorㅣJapan
HIROTA Yusuke has joined STUDIO 4℃ since 2001. He participated as the Studio's computer graphics director first on the TV series Piroppo (2001, directed by Katsuhito Ishii), and then on many titles including the Animatrix – BEYOND (2003),  'Genius Party – BABY BLUE ' (2007),  'Genius Party Beyond – MOONDRIVE ' (2008),  'Berserk The Golden Age Trilogy ' (2012-2013), and Harmony (2015) for which he also the co-director.  'Poupelle of Chimney Town ' (2020) is his directorial debut for a feature-length animated film.
SHORT
The short films jury includes director Hugo Covarrubias of 'Bestia', which won the BIAF2021 short film Grand Prize and nominated for Oscar2022, director Jeong Dahee who won Annecy Cristal 'Man on the Chair' and the director Bastien Dubois, who won the Sundance Film Festival best animation award 'Souvenir Souvenir' recently.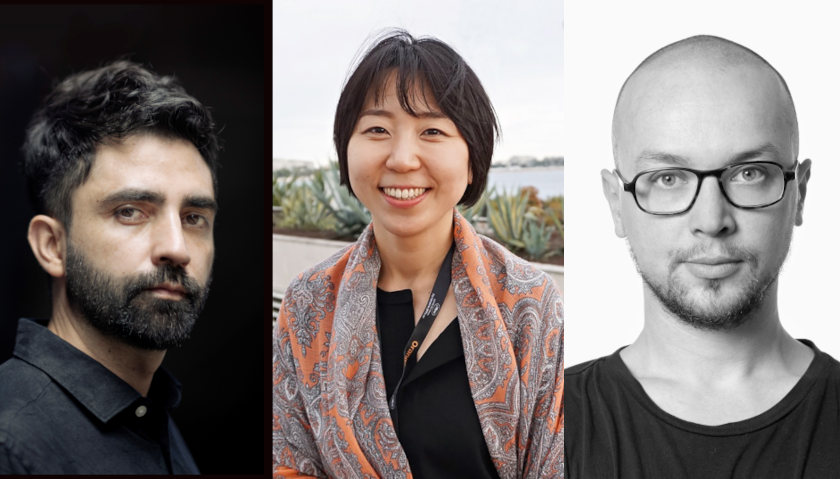 Hugo COVARRUBIASㅣDirectorㅣChile
Hugo COVARRUBIAS, Graphic Designer and Audiovisual Director specialized in Stop Motion Animation. Founder and Director of the theater company Maleza, pioneers in mixing theater with animated film, where he co-directs the plays Maleza and Un Poco Invisible. He has directed 2 short films  'El Almohadón de Plumas ' and  'La Noche Boca Arriba ' and animated series such as  'El Ogro y el Pollo ',  'Horacio y los Plasticines ',  'Puerto Papel '. His third animated short  'Bestia ', premiered at the Annecy Festival, France, winning the Prix Festivals Connexion, Best Latin American Short Film (Chilemonos), Best Animated Short Film (FIC Guadalajara, Mexico), Grand Prize in BIAF Bucheon, ANNIE Awards Best Short Subject, Best Animated Short Film in Clermont Ferrand, Grand Prix in Stuttgart and was nominated for an Oscar2022 award for Best Animated Short Film.

JEONG DaheeㅣDirectorㅣSouth Korea
JEONG Da-hee earned her master's degree from Ecole Nationale Supérieure des Arts Décoratifs, and has been working as an independent animation film director and producer since 2013. Her graduation film  'The Hours of Tree ' won the Special Award in BIAF. Her short film,  'Man on the Chair ' (2014), was presented at the Directors' Fortnight of the Cannes Film Festival, and won the Cristal Grand Prix at the Annecy International Animated Film Festival.  'The Empty ' (2016) was screened at over 100 film festivals around the world and won 20 awards. Her latest film 'Movements ' (2019) which was presented at the Directors' Fortnight of the Cannes Film Festival, has won the double, Special Distinction Prize for Short Film and Jury Prize for Korean Short Film in BIAF2019. She has been a member of the Academy of Motion Picture Arts and Sciences since 2018. Currently teaching in the department of Visual Communication Design at Hongik University.
Bastien DUBOISㅣDirectorㅣFrance
Bastien DUBOIS earned his earned his diploma in CGI Directing from Supinfocom Valenciennes. He is a keen traveler; it was after he hitch-hiked from the north of France to Istanbul that he had the idea of making an animated travel log. His first independent film Madagascar, a Journey Diary was based on a one year trip to the big red island. This film was very well received and screened in more than 200 international film festivals including Sundance. The film ultimately garnered an Oscar nomination in 2011. In 2012, he directed a TV program based on Madagascar, a Journey Diary called Faces From Places, a series of 20 animated 3-minute travelogue films featuring various countries around the world. In 2012, Bastien released, Cargo Cult, an animated short film which is set in Papua New Guinea during the second world war. An exhibition for Cargo Cult and Madagascar, a Journey Diary was held at Ilmin Museum of Art, South Korea in 2017. Selected for shorts in BIAF2020, Souvenir Souvenir (2020) won more than 12 awards including Short Film Jury Award for Best Animation at Sundance and Best French-language animated film at Clermont-Ferrand International Short Film Festival.
Graduation/TV&Commissioned/Korean Short :
For the jury for Graduation Film, TV & Commissioned, and Korean short films, Seki Hiromi, a series producer 'Magical Doremi' at Toei Animation, director ZHU Yantong, who won the Grand Prize in Graduation film at BIAF2014 with 'My Milk Cup Cow' and LEE Juhyun, editor in chief at Korean Weekly Film Magazine Cine21.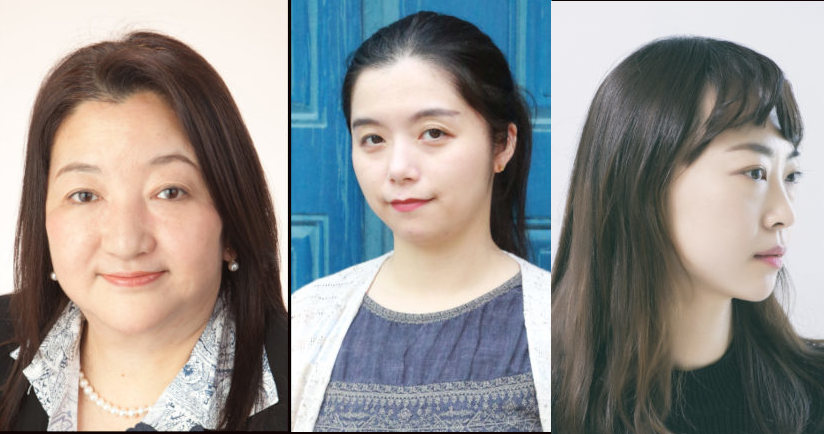 SEKI HiromiㅣProducerㅣJapan
SEKI Hiromi is a series producer who created Magical DoReMi. She is called the mother of 'Sunday- morning-anime' and has produced many animation works for women. Her major productions include Marmalade Boy, Gokinjo Monogatari (Neighborhood Story), Boys Over Flowers, Crayon Kingdom, Ashita no Nadja, Digimon Adventure series, Zatch Bell, and Heart Catch PreCure!.
ZHU Yantong ㅣDirector, ProducerㅣChina
Animation filmmaker, picture book author, and artistic director of Feinaki Beijing Animation Week. She
graduated from Tokyo University of the Arts with master's degree in 2014. Her work My Milk Cup Cow won numerous prizes all over the world, such as Grand Prix of BIAF2014 (PISAF), KROK, Young Animation Award of Stuttgart and New Face Award of Japan Media Arts Festival. She painted the main visual poster for BIAF in 2015. Founded Feinaki Beijing Animation Week as one of the co-founders in 2019 and is serves as artistic director. She participated as the executive producer of the animated omnibus film To the Bright Side in 2021.
LEE JuhyunㅣEditorㅣSouth Korea.
She is the Editor-in-Chief of CINE21, a Weekly Film Magazine.
MUSIC
The jury for the Music Prize selected singer, musician, and media artist Kwon byungjun and actor Shin Eunsoo, who was an honorary ambassador of BIAF2018 and voice actor of 'The Shower', selected in the Brussels International Animation Festival 2018 closing film.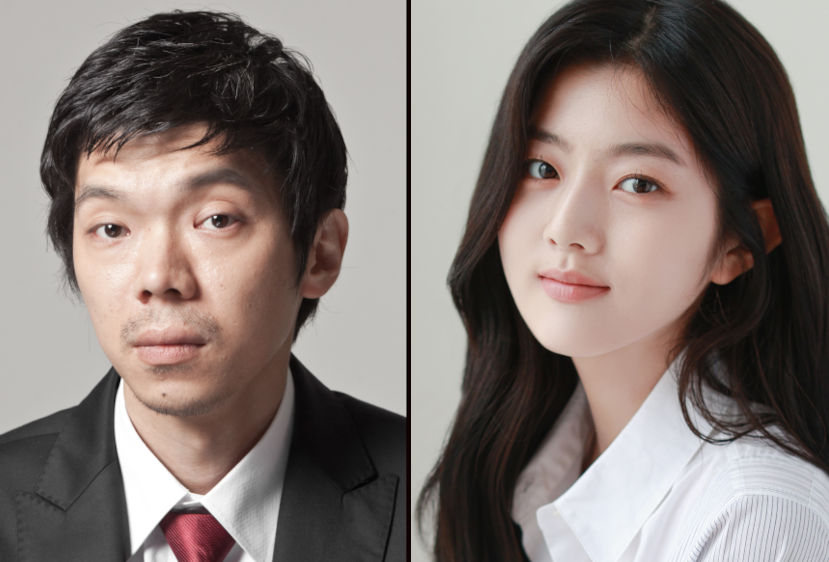 COCOMICS Music Prize
KWON ByungjunㅣMusician, Media ArtistㅣSouth Korea
KWON Byungjun started his career as a singer-songwriter in the early 1990s. His oeuvre consists of not only six music albums whose genres range from alternative rock to minimal house, but also musical operations and performative acts in diverse platforms including movie soundtracks, theatre, fashion shows, and modern dance. He spent the late 2000s in the Netherlands studying art-science and working as a hardware engineer at STEIM, a research center for inventing new musical instruments in the electronic performing arts. Since returning to Korea in 2011, he has developed and secured a certain niche in contemporary (visual) art by employing his characteristic sound and media.
SHIN EunsooㅣActressㅣSouth Korea
Shin made a debut with Vanishing Time: A Boy Who Returned (2016). Immediately playing the lead role opposite Kang Dongwon, as a young girl Soorin, she was greatly noted and won the Popular Film Star Award at The Night of Stars: Korea Top Star Awards. She voiced the main character 'A girl' in the animation film, The Shower (2017), the closing film of 2017 Anima - Brussels International Animation Film Festival. She also played a girl with a red hat in Illang: The Wolf Brigade (2018) by director Kim Jihun. In the same year, she won the Best Child Actress at the 37th MBC Drama Awards playing a role in the TV series Bad Papa. She was the ambassador for BIAF2018, and participated in the Disney Fantasia 2000 Concert at BIAF2019 as a moderator. In 2019, along with Seventeen Mingyu, she hosted SBS Inkigayo, and in 2020, she played Hyehwa—the main character who falls in love easily—in SF8: Baby It's Over Outside. This year, she played Yeonwoo in the Netflix original series A Model Family.
Bucheon International Animation Festival will be held for 5 days from October 21 to October 25 in Bucheon, South Korea. 
SIGN UP: Want to read more free articles like this? Sign up for Our Newsletter