BIAF 2021: 9 Feature Animation Films Selected (EXCLUSIVE)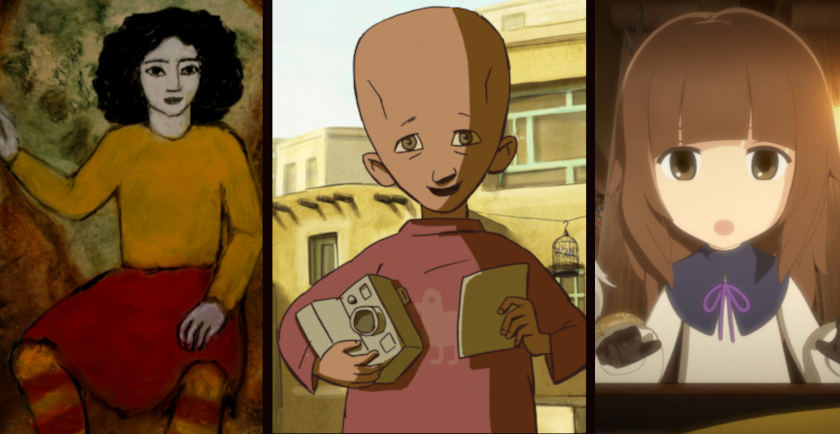 9 Competition feature animation films have been unveiled for the 2021 edition of Bucheon International Animation Festival (BIAF2021 22- 26 OCT, 2021) among 77 feature film submission.

The festival opens with 'Fortune Favors Lady Nikuko' directed by Ayumu Watanabe in Studio 4°C. (The film is selected in competition; it won't compete for the main prize, but for the festival's special prizes)
The full lineup:
THE CROSSING (84', FLORENCE MIAILHE, GERMANY/FRANCE/CZECH REPUBLIC)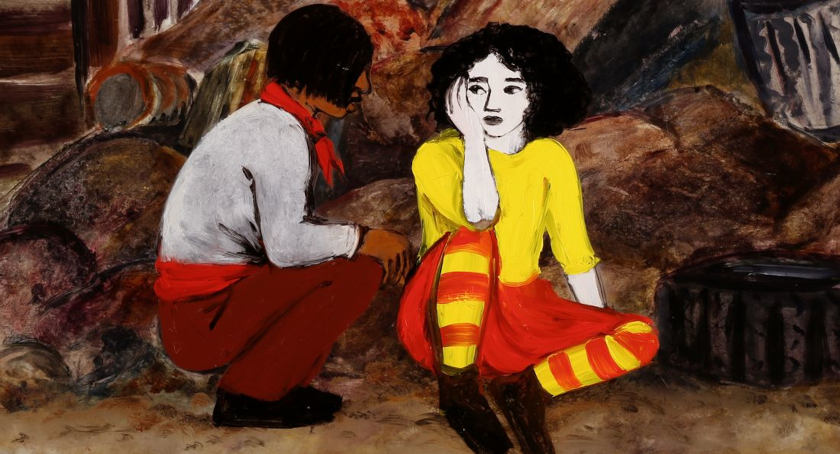 On a dark night, Kyona's family hurries to flee from the invaders. Soon, the family scatters, and Kyona and her little brother Adriel hit the road in search of safety. The two meet different people and overcome a variety of challenges as they pass through many different places, such as a hideout for street urchins, a mansion of oppressive foster parents, a hut in the mountains where a mysterious old lady lives, and a circus. The young siblings are vulnerable, but they persist. Having sought to escape danger, the two regain their freedom and survive thanks to the friends they meet on their adventure.
INU-OH (98', YUASA MASAAKI, JAPAN/CHINA)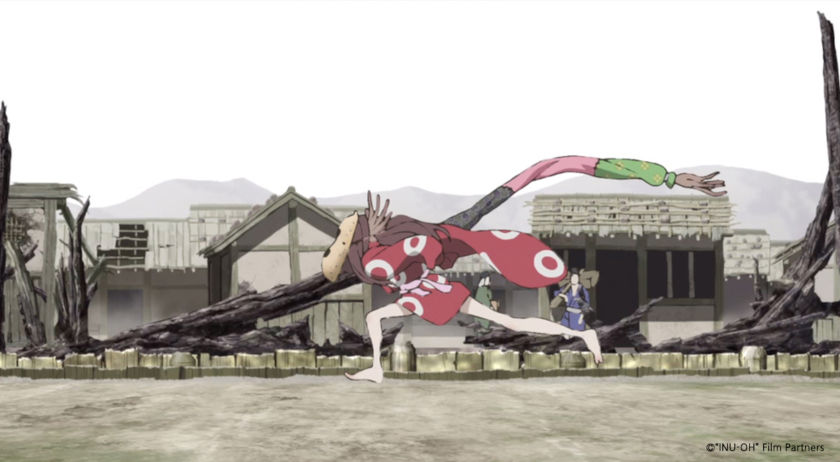 Inu-oh is a real person lived in the 14th century. He is a Noh dancer and extremely popular in that era. Inu-oh has a tangled fate. He was born with a deformity. His parents covered his face and body with a mask and fabric. One day, Inu-Oh meets a boy. He is a blind Biwa player called Tomona. Tomona starts to make a song of Inu-oh's life and play it with Biwa. By and by, they become best business partners tied with a strong friendship to survive their lives, and blooms their talent. To find the truth, and lift a curse with each other, they sing and dance. A musical animation focusing on two pop stars!
MY SUNNY MAAD (81', MICHAELA PAVLÁTOVÁ, CZECH REPUBLIC/FRANCE/SLOVAKIA)
When Herra, a young Czech woman, falls in love with Nazir, an Afghan, she has no idea what kind of life awaits her in post-Taliban Afghanistan, nor of the family she is about to integrate into. A liberal grandfather, an adopted child who is highly intelligent and Freshta, who would do anything to escape her husband's violent grip.
DEEMO MEMORIAL KEYS (89', FUJISAKU JUNICHI(GENERAL DIRECTOR), MATSUSHITA Shuhei(Director), Japan) / World Premiere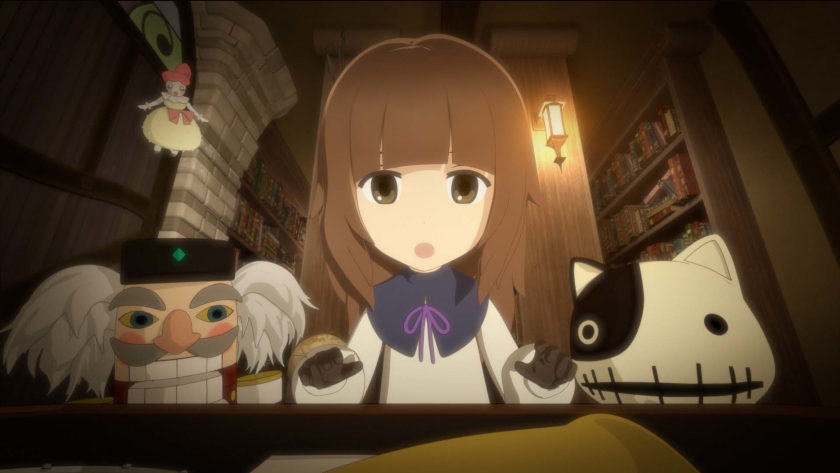 Deemo, a mysterious lonely creature that plays a piano in a castle. One day, a girl who has lost her memory comes falling down from the sky. The girl, meets mystical residents of the castle, and finds a tree that grows with the sound of the piano. A gentle, ephemeral story of love spun by Deemo
JOSEP (72', AUREL, FRANCE/SPAIN/BELGIUM)
A young Valentin happens to hear a recollection from his grandfather Serge. The story dates back to the winter of 1939. That February, the Spanish republicans sought asylum in France to escape Franco's dictatorship. But in the French camps, the refugees were mistreated. Serge, who was a camp guard, met a refugee there named Josep. Unlike other guards who constantly abused the refugees, Serge showed sympathy for them. After saving Josep from trouble, they became secret friends.
ARCHIPEL (72', FÉLIX DUFOUR-LAPERRIÈRE, CANADA)
It is a sophisticated essay documentary film about Quebec and the islands on the Saint Lawrence River in Canada. More specifically, it's an experimental film that combines animation with actual archival footage, documentaries, and virtual abstract images. Running through a thousand imaginary islands from the Atlantic Ocean to the Saint Lawrence, the adventure is epic journey across Quebec's history and cultural landscape.
Checkered Ninja 2 (86', Thorbjørn CHRISTOFFERSEN, Anders MATTHESEN, Denmark)
In Checkered Ninja 2, we again follow Alex and the Checkered Ninja on a frantic hunt for the villain Phillip Eppermint. When Eppermint manages to evade a prison sentence in Thailand, Checkered Ninja comes back to life to team up with Alex. On their hunt for revenge and justice Alex and Checkered Ninja are swooped into a dangerous mission, where their friendship at times will be intensely challenged.
City of Lost Things. (90', YEE Chihyen, Taiwan)
A 16-year-old struggling teenager, Leaf, runs away from home, skips classes and mysteriously ends up in a peculiar place, the City of Lost Things. There he meets Baggy, a 30-year-old plastic bag. Baggy never sees himself as just another piece of unwanted junk. He has a purpose in life – to lead his tribe to flee City of Lost Things.
FORTUNE FAVORS LADY NIKUKO (96', WATANABE AYUMU, JAPAN)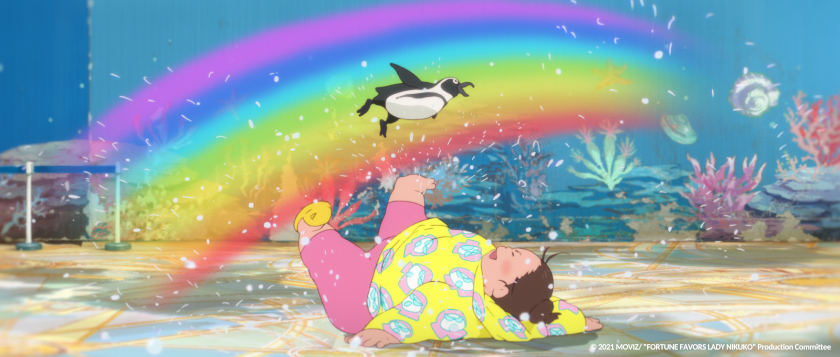 It is the heartwarming and moving comedy drama of an unconventional family –a not-so- ordinary mother-and-daughter pair who live their lives to the fullest. Easy-going, cheerful, passionate and always ready to eat something delicious, mother Nikuko falls hard for the bad guys. Her happy motto: "Ordinary is best of all!" Naturally Nikuko's loud and bold spirit embarrasses 11-year-old Kikuko, her daughter on the verge of puberty. With nothing in common except living together on a boat at the port, a miracle occurs when their secret is revealed.
The 23rd Bucheon International Animation Festival, will be held for 5 days from October 22 to October 26 in Bucheon, South Korea.
SIGN UP: Want to read more free articles like this? Sign up for Our Newsletter