Charlotte Gastaut Designs the 2019 Annecy Poster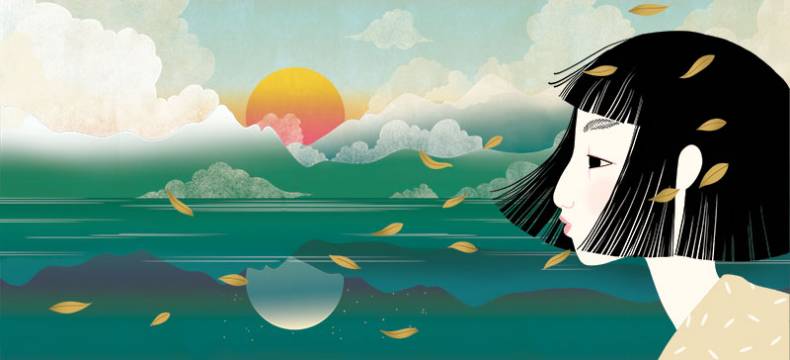 This year Charlotte Gastaut, French illustrator, has created the 2019 Annecy International Animation Film Festival and Market poster.
Born in April 1974, Charlotte Gastaut grew up in Marseille, the city that defines her, and later moved to Paris graduating in 1996 from the ESAG graphic design school. She illustrated for newspapers, advertising agencies and trend agencies before illustrating her first book in 2001, at Albin Michel Editions, Les Trois Arbres de la vie by Giorda.
In 2004 her encounter with Charlotte Moundlic, at the Groupe Flammarion publishing house, will subsequently produce works including Le Grand Voyage de mademoiselle Prudence, Poucette and Peau d'Âne.

The idea was to harmonise the themes of this year's festival (Japan, cuisine), Annecy and animation, all within one image.

I worked on my design by adopting the Japanese printing codes: colour graduation, mist and space. I conjured up the sense of animation with the movement of the floating leaves, the time passing with day and night. Cuisine is brought to life through the acidulous colours and the rice grain print on her clothes. Annecy, with the lake, and the mountains reflected in the water. Just like that, the poster was born! - Charlotte Gastaut
 Currently, Charlotte Gastaut has many diverse clients counting Fendi, Diptyque, L'Occitane, Van Cleef & Arpels, Godiva and Hermès. She recently launched her own brand of illustrated silk scarves, Charlotte Gastaut Collections. The beginning of a new chapter.
The 2019 Annecy Festival has announced focus on Japanese animation during its June edition.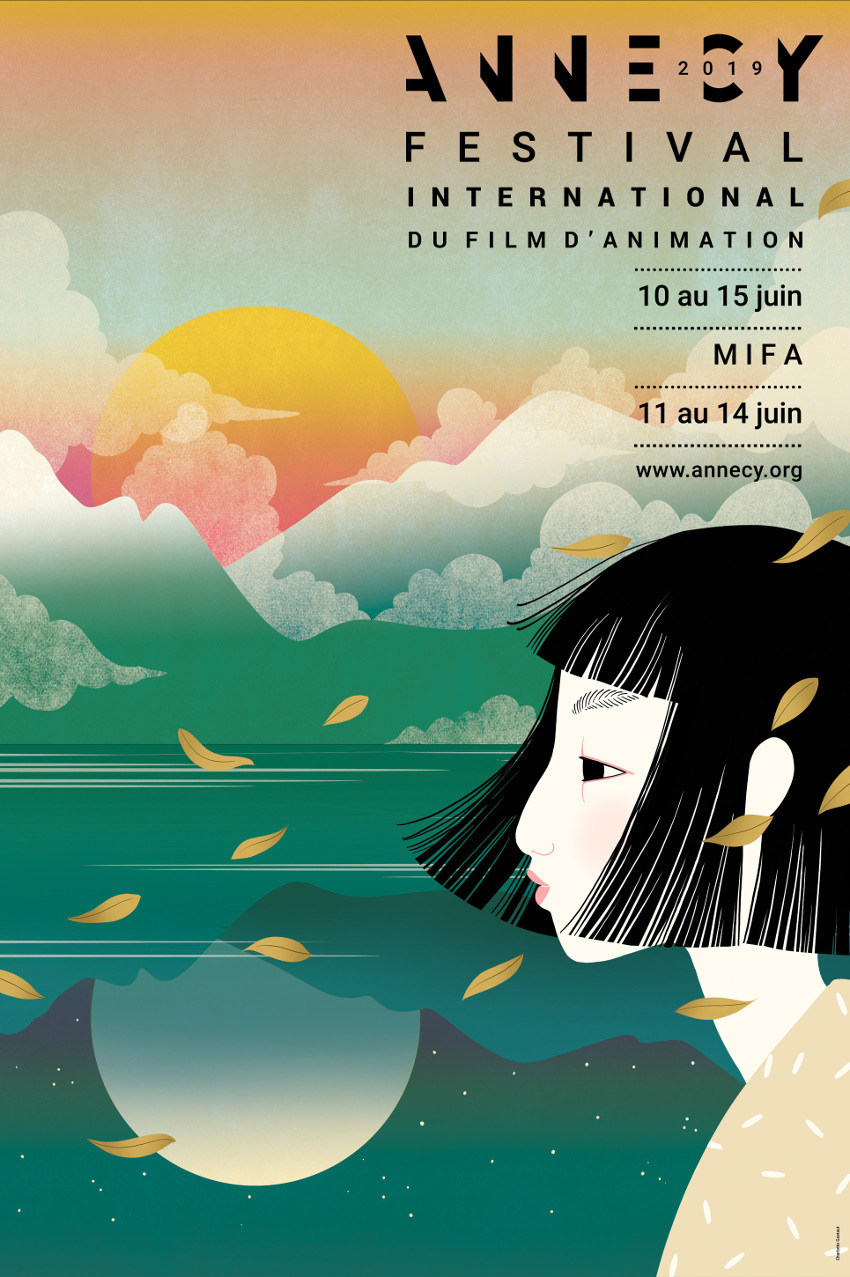 Annecy International Animation Festival and Market takes place 10-15 June 2019 (MIFA:  11- 14 June)  in Annecy, France.
SIGN UP: Want to read more free articles like this? Sign up for Our Newsletter
Read More About: