Chris the Swiss by Anja Kofmel Premieres at Cannes' Critics Week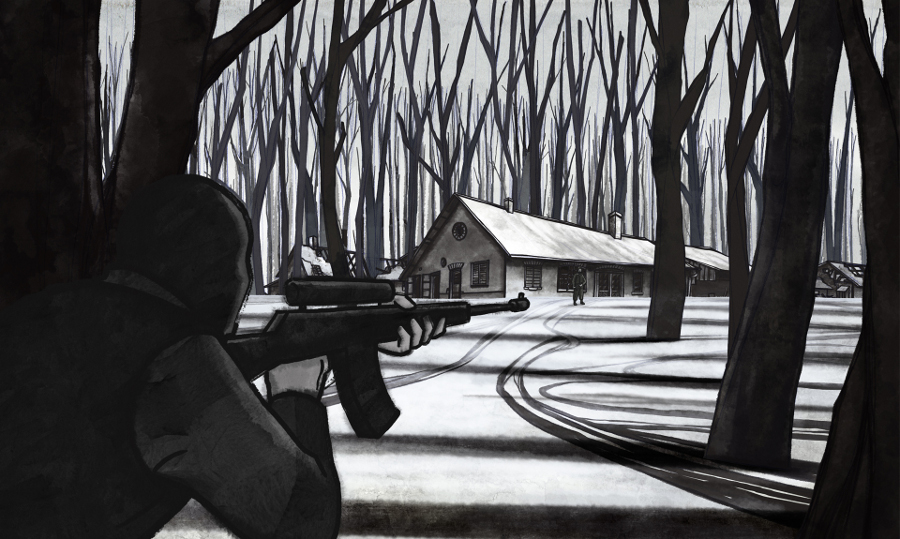 Based on a previous short film Chrigi,  Swiss director Anja Kofmel  (an animation graduate at the Lucerne School of Design and Art), chose to tell a highly personal story via 2D animation. Her feature animation, Chris the Swiss now premieres at the 2018  Cannes Festival (section: Critics Week / Semaine de la Critique).
The 1990s Yugoslav wars haunt the view of a young girl, whose perspective change from a child to now being an adult.
Croatia, January 1992. In the midst of the Yugoslav Wars, Chris, a young Swiss journalist is found dead in mysterious circumstances. He was wearing the uniform of an international mercenary group. Anja Kofmel was his cousin. As a little girl, she used to admire this handsome young man; now a grown-up woman, she decides to investigate his story, trying to understand what really was the involvement of Chris in the conflict… - Film Synopsis
The film is produced by Swiss company Dschoint Ventschr, Croatian Nukleus Film, German ma.ja.de production company and Finnish IV Films.
The film received the Golden Zagreb Award at the 2013 Animafest Zagreb festival (project in development), and was presented (work in development) at the 2014 Cartoon Movie and 2018 (completed project). Around 30 animators worked on the film, half of them from Croatia.
However, it seems the film has already garnered controversy. Croatian Audiovisual Center initially decided to be supported Chris the Swiss  both as a minority co-producer and as part of its tax rebate system; however, it is now reported that the film did not get the final seal of approval, due to its representation of a war as a civil clash, and the unwillingness of both directors and producers to move to script changes proposed.
Here's a first teaser of the film, which gives many bird's-eye view shots of a battle, two people trying to survive in a ruined area (joking about Spielberg's E.T.) and live-action footage:
FILM CREDITS
Chris the Swiss, 2018  
Country: CH, HR, DE, FIN   
Running Time: 90 Min.   
Director: Anja Kofmel   
Screenwriter: Anja Kofmel   
Production: DSCHOINT VENTSCHR FILMPRODUKTION (Sereina Gabathuler), Nukleus Film Kroatien (Samir, Sinisa Juricic), Ma.ja.de Film (Heino Deckert), - IV Films Ltd (Iikka Vehkalahti)   
Executive Producer: Sereina Gabathuler   
Camera: Simon Guy Fässler   
Editor: Stefan Kälin   
Music: Marcel Vaid   
Production Assistant: Sophia Rubischung   
Cast: Voice Chris: Joël Basman, Voice German Narrator: Susanne-Maria Wrage, Voice English Narrator: Megan Gay 
Anja Kofmel  was born in 1982 in Switzerland. After taking courses at the Zürich University of the Arts (ZHdK), she studied animation at the Lucerne School of Design and Art (HSLU). In 2008, she received her diploma in visual design.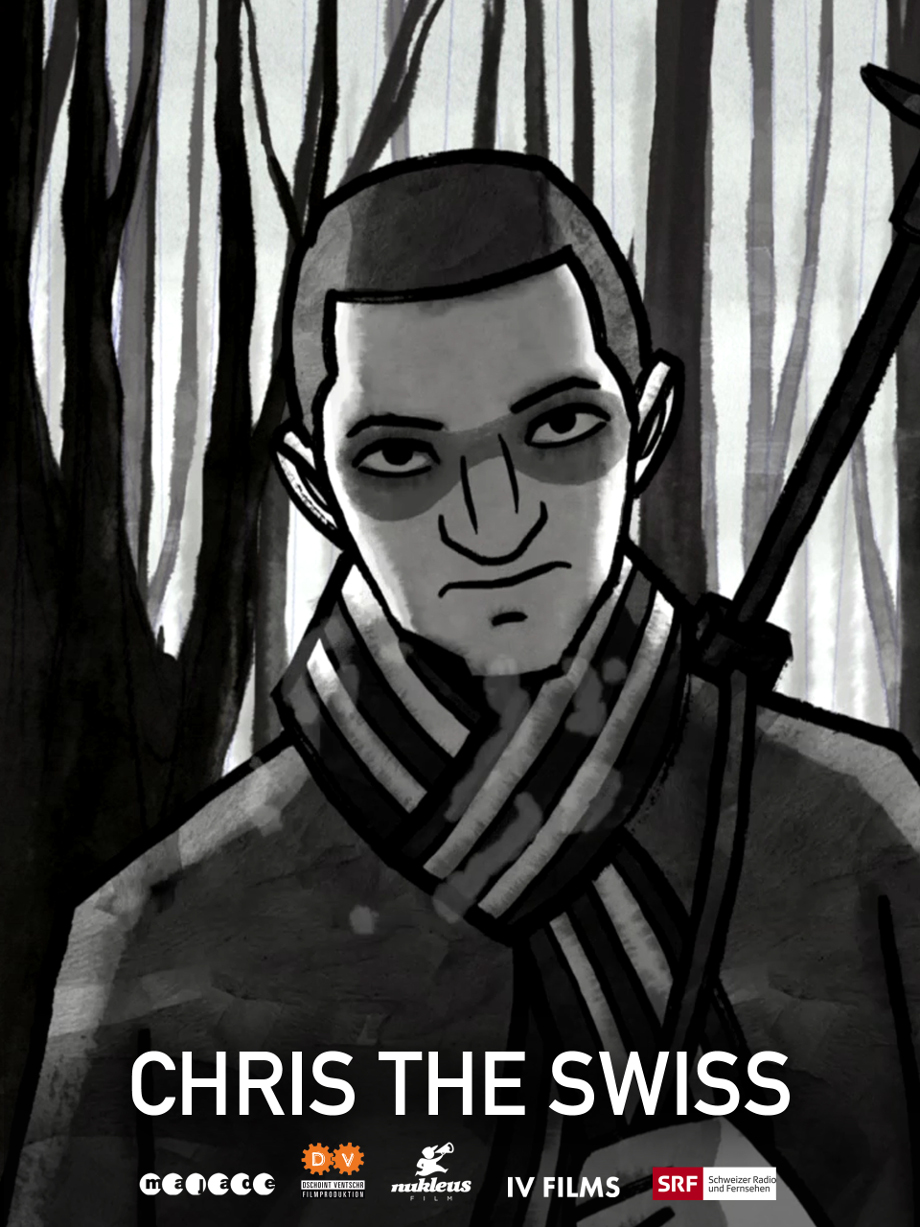 The 57th edition of Semaine de la Critique takes place 9th to 17th May 2018.
SIGN UP: Want to read more free articles like this? Sign up for Our Newsletter
Read More About: