Cinanima Festival: One More Year, A New Festival Again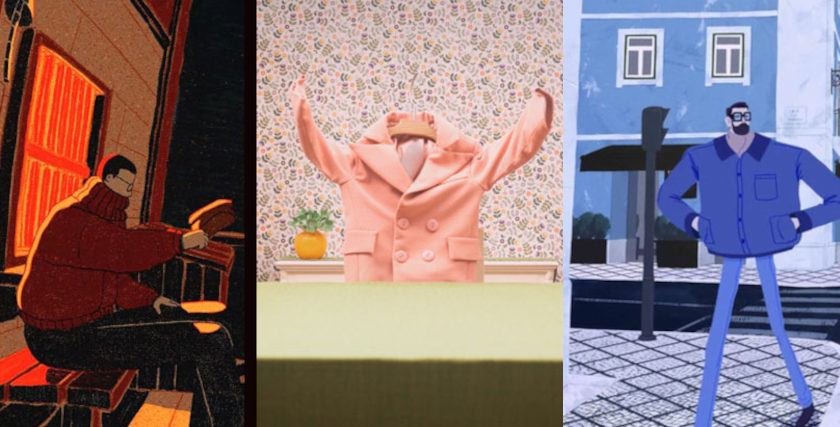 Here's an overview of the 46th edition of the International Animated Fim Festival of Espinho, Cinanima, the year in which I noticed significant changes in this event, which is the third oldest of its kind. And as such, it has a history, a tradition, and a personality.
We cannot but still highlight that it was led by Antonio Gaio from 1980 to 2015 when he passed away. Gaio imprinted on the event a selective quality and a love for animated cinema that gave rise to high-profile professionals in the history of Portuguese and world animation. Just to name three personalities, for example, Abi Feijó (who was the director of ASIFA and created the International Animation Day of 28th October), Regina Pessoa (who started in Abi's studio then), and Fernando Galrito, director of another animation festival, the Monstra Festival in Lisbon.
All this process provided an internal recognition of this art (promotion policies included), which has resulted in recent and internationally recognized productions such as 'Augur' (Vasco Sá, David Doutel, 2018, won the Grand Prix in Busan International Short Film Festival), 'The Monkey' (Xose Zapata, Lorenzo Degl'Innocenti, 2021, Winner of Goya Award in Spain - a Spanish co-production), 'Ice Merchants' (João Gonzalez, 2022, Cannes Critics Week winner), and 'The Garbage Man' (Laura Gonçalves, 2022, double awarded at Animafest Zagreb Festival).
However, life is dynamic, and nothing remains static. So, Cinanima had to transform itself after its helmsman's loss and due to the time and technology demands. I have noticed this search for a new way of placing oneself in the world, having followed the festival from afar (since 2005, when I participated as a short film director) and more closely these last seven years. Here's what I spotted: 
The more significant interaction with schools - there is a review on this subject here at ZF - and even with universities;
The presence of exhibitions (which had already existed since the time of António Gaio) and animated works;
A list of short workshops rather than just a few longer ones;
Lectures and meetings in which animation and issues of this medium are discussed;
And book launches, more often after 2018.
And talking to some members of the organization, I had my impression confirmed: this edition got better. At times when 'everything is online' and post-pandemic, the fact that some sessions were sold out is a sign that the festival is going in the right direction.
There were only five competitive sessions of feature and short films. The organization had an added value for those films: choosing to have only one screening for each session.
We want to enhance each screening as a unique experience - Johnny Marques, Cinanima Artistic Programming Coordinator.
Marques has been participating in the Cinanima staff for years and worked with Pedro Serrazina, artistic director of the 2021 edition.
Therefore, only the best animation productions have a place. The two feature films, 'Dozens of Norths' (Koji Yamamura) and 'No Dogs or Italians Allowed' (Alain Ughetto), were selected and screened but did not get the same prominence as in the 2022 Annecy Festival. 'Nayola' (José Miguel Ribeiro) and 'My Grandfather's Demons' (Nuno Beato), the two Portuguese animated feature films, won the main prizes: audience, and best-animated feature film, respectively. That was expected, for whatever these two films mean for Portuguese animation history and what Cinanima means for these two directors.
Regarding the short films themselves, there were excellent sessions. It reminded me of early 2000s moments when we had works by Aleksandr Petrov, Andreas Hykade, Gil Alkabetz, Michaela Pavlátová, Joanna Quinn, Michael Dudok de Wit, Caroline Leaf, and Paul Driessen all together... when I would 'pointed 5' to three or four films in the same session.
And that happened with the Portuguese animation session of this edition. Simply magnificent in technical, aesthetic, and narrative quality. It was arguably the biggest issue for the awards jury, with 'Ice Merchants' (João Gonzalez), 'Garrano' (Vasco Sá, David Doutel), 'The Pink Jacket' (Mónica Santos), 'The Garbage Man' (Laura Gonçalves), 'Melting' (Susana Miguel António, Felipa Gomes da Costa) running together.
However,  Laura Gonçalves's short took the Antonio Gaio Award for Best Portuguese Animation. Since its debut in Zagreb, this animation has been highlighted and accumulated the Award for Best Animated Documentary in Cinanima.
We have already talked about 'Garrano' and 'The Garbage Man' in detail - and interviewed their creators, so I'm detailing the other films:
'Ice Merchants':
Every day, a father and his son jump with a parachute from their vertiginous cold house, attached to a cliff, to go to the village on the ground, far away, where they sell the ice they produce daily.
A very impacted narrative with a well-done use of contrast and color. In some moments, it seems like poetry with the camera movements, having a robust sound design.
'Melting':
They desire each other, but both are oblivious to their desire's match. So, they ignore each other in the hope of becoming each other's object of desire, profoundly ignorant of the tactical symmetry. Evermore distant, they let their desire burn away, sedated by the seduction failure frustration. One day, walking in opposite directions, their paths cross and as they recognize each other's presence, they merely exchange a cold nod.
This unpretentious short actually has a chromatic drive that tells the story and is aesthetically very sophisticated.
'The Pink Jacket': 
A political musical film about a Pink Jacket that always has something up his sleeve. In the comfort of his home, Casaco Rosa uses couture and torture to stitch up the opponents of the system.
This stop-motion animation is a perfect case of the metaphor used. Despite the title, it is a hard history.
However, the Grand Prize Cinanima 2022 Espinho City Award went to 'Bestia' (Hugo Covarrubias). Which for me was a surprise; I'm not questioning the quality of the film (I think it's fantastic in every way), but I imagined that other films could receive this award at Cinanima -also regarding the of prizes that 'Bestia', a 2021 film, had already received in others fests.
I really like the division of awards between films up to eight minutes and up to 24 minutes - besides the additional prizes for documentary and commissioned film, art direction, best screenwriting, and sound design. That was one thing I always asked myself why is it not common in animation festivals? For me, that is obvious!
In addition to these classic sessions, it is clear that this edition had a 'theme', although it was not evident: gender issues.
There were special sessions like 'How Queerful!' curated by Cheng Hsu Chung, and 'Tricky Women / Tricky Realities', curated by Waltraud Grausgruber, director and co-founder of the Tricky Women/Tricky Realities. And even the talk on animation focused on the work of two women directors, Laura Gonçalves and Alexandra Ramires, with a table made up only of women animation professionals.
On the other hand, the parallel sessions (usually formed by those good films not selected for the competitive sessions) were distributed in thematic sessions. That seemed very smart, as it offers the public an objective package of animations that the audience can choose according to their taste. In this case, sessions were 'Grand Panorama Short Films' - The Environment, Human Rights, Women, and Social Issues.
Johnny Marques explains that having something themed makes sense to be presented to the public, along with the themes of the festival: 'On the day of the Tricky Women / Tricky Realities (curated by a woman), the panorama session, Women (curated by a man) was also presented, which creates different points of view. Panorama sessions need to fit in with the rest of the schedule.' And it worked fine.
Having described all this, one can note that Cinanima is a festival that renews itself based on the partnerships it adds over time. But, I allow myself to define it, above all, as an expression of collective resistance and love for animation, respecting a legacy very dear to the city of Espinho and to Portuguese Animation itself.
Cinanima Festival 2022 Award Ceremony
Cinanima, International Animated Fim Festival of Espinho took place from 7th to 13 November 2022 in Espinho, Portugal
contributed by: Eliane Gordeeff