Cowboys and Indians Doc Premieres at Anima Brussels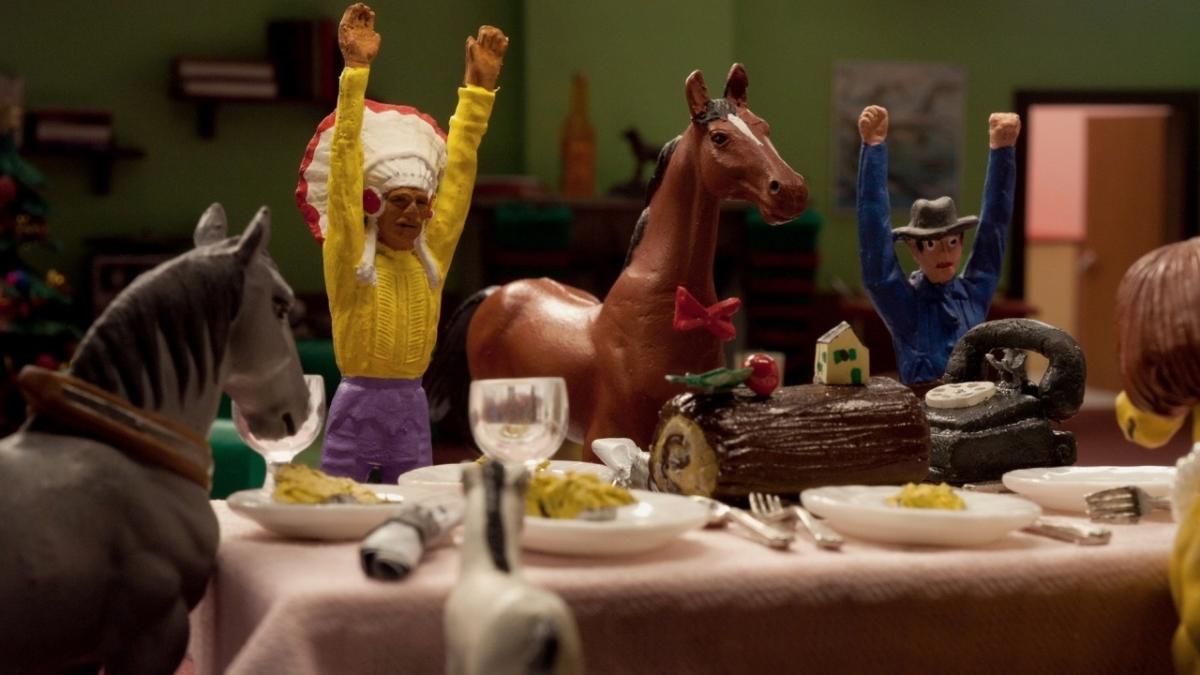 The Anima 2018 festival hosts about  the creators of Vincent Patar and Stéphane Aubier,  Cowboys and Indians: The Cinema of Patar and Aubier. (Des cowboys et des indiens: Le cinema de Patar et Aubier).

With screenwriting friend Luc Jabon, Fabrice du Welz, himself a filmmaker with a unique style, has chosen to spotlight the duo Patar and Aubier, who he considers as a couple of deeply Dada, punky, sincere, fierce yet tender heroes.

From Cowboy to Ernest and Celestine, Patar and Aubier's 70-minute work demonstrates great narrative qualities and a constant search for new animation techniques. But where does this all come from? This is the question du Welz has tried to answer through their documentary which traces the career of this creative duo and the myriad of personalities surrounding them making up a united collective all working towards a common idea of selfless and decidedly political incorrect creation.
The documentary includes interviews with Bertrand Boudaud, Didier Brunner, Steven De Beul, Emmanuel Demeulemeester, Bruce Ellison, Benoit Feroumont, Noel Godin, Christine Grulois, Anne-Laure Guegan, Sergio Honorez, Frederic Jannin, Philippe Kauffmann, Jacky Lambert, François Liénard, Alain Lorfèvre, Christelle Mahy, Guillaume Malandrin, Philippe Malempré, Benoit Marcandella, Philippe Moins, Alain Mouffe, Eric Muller, Daniel Pennac, Guy Pirotte, Franco Piscopo, Bernard Plouvier, Jean-Claude Servais, Jean-Philippe Stassen, Vincent Tavier, Ben Tesseur, David Vandermeulen and Didier Vaneesbeck.
The screening (Thursday 15th February, 7:30pm) is organized in collaboration with the
Cinémathèque de la Fédération Wallonie
Bruxelles as part of the 7th "Cinéastes d'aujourd'hui" and Panique!
It will be followed by a party, open to all, with a DJ set with Vincent Tavier and Jacky Lambert.
 

The 37th Anima Festival will take place at Flagey and Cinematek from 9th to 18th February 2018.
Read More About: