Selection Results for Animasyros 2019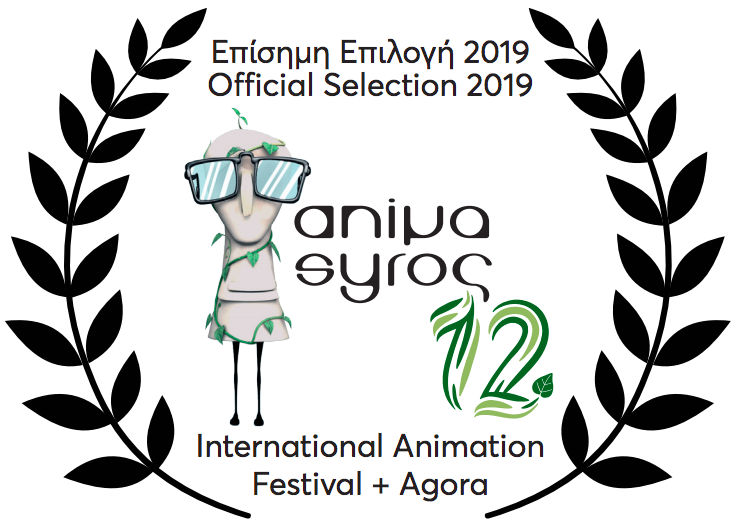 The 12th edition of Animasyros International Animation Festival + Agora received more than 2.500 submissions from all around the world!.
The theme of this year's festival is Animagreen, focusing on the environment and sustainability. Αpart from the special Animagreen tribute, films with an environmental theme have been selected in all categories, without excluding award winning films that have participated in such festivals such as Annecy, Cannes, Sundance, etc.
22 films compete in the international competition, among which the Estonian sex comedy Toomas Beneath The Valley Of The Wild Wolves by Chintis Lundgren, the French drama Le Mans 1955 by Quentin Baillieux and the Greek film Violent Equation by Antonis Doussias (Annecy-premiered).
Le Mans 1955
24 student films feature in the line-up. Highlights include the Student Academy Award nominated Ostrich Politic by Mohamad Houhou, and the Greek summer puppet comedy Heatwave by Fokion Xenos (more about Heatwave).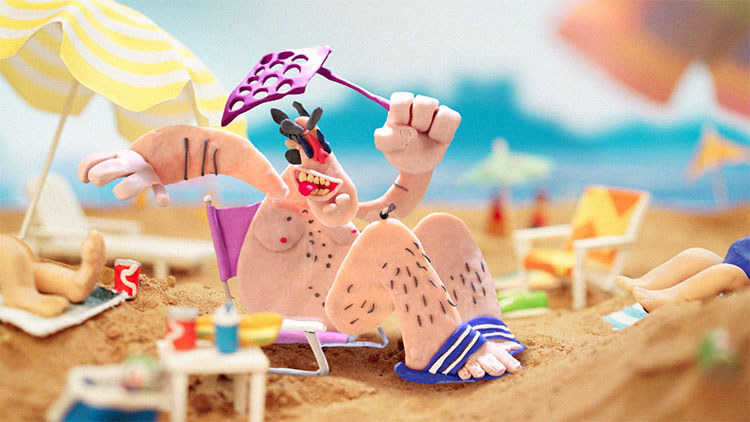 Heatwave, Fokion Xenos
56 films will be screened  in the expanded, non-competitive Panorama, while 21 films by Greek directors are in the Greek panorama. 16 films participate in the non-competitive Animagreen section.  20 films are to be found  in the KIDS panorama section, while the TV& Commissioned Films competition features 32 selections (Britt Raes, Bruno Simoes, Katerina Pantela among the directors selected).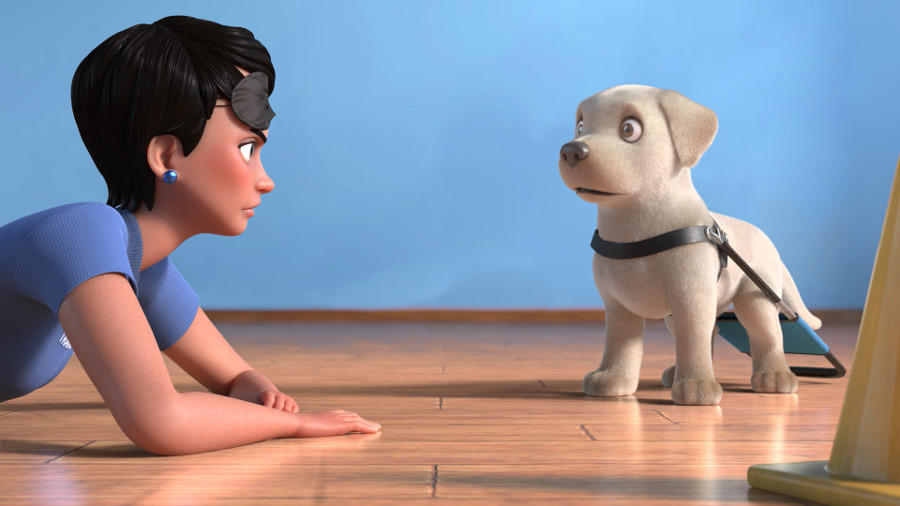 Pip, Bruno Simoes
22 films made by children are selected, whereas tributes to  Sweden and the Animapride programme are also scheduled.

Full Animasyros festival  Lineup:
Ιnternational Competition


America, Nadav Arbel (IL)
Around The Stairway, Die Wimmelgruppe (CH)
At First Sight, Sjaak Rood (NL)
Dorothy The Rambler, Emmanuelle Gorgiard (FR)
Gun Shop, Patrick Smith (US)
I Have Problems, Zsuzsanna Debreczeni (HU)
Le Mans 1955, Quentin Baillieux (NL)
Maestro, Illogic (FR)
Mascot, Leeha Kim, (KR)
Mind My Mind, Floor Adams (NL)
Mum's The Word, Khris Cembe (ES)
Per Aspera Ad Astra, Franck Dion (FR)
Selfies, Claudius Gentinetta (CH)
Sister, Siqi Song (CN)
The Bird & The Whale, Carol Freeman (IE)
The Elephant's Song, Lynn Tomlinson (US)
The Levers, Boyoung Kim, (KR)
The Proposal, Gerlando Infuso (BE)
Toomas Beneath The Valley Of The Wild Wolves , Chintis Lundgren, (EE, HR, FR)
Under The Rib Cage, Bruno Tondeur (BE)
Violent Equation, Antonis Doussias (GR)
Winter In The Rainforest, Anu-Laura Tuttelberg (LV)

Student Competition


After The Rain, Valérian Desterne (FR)
Airship Of Unknown Direction, Alexandra Galitskova (RU)
Belief, Joo Sung-Woo (KR)
Big Boy, Jonathan Phanhsay-Chamson (FR)
Bridgemaster, Bálint Halasi (HU)
Dip Into, Yumi Shimabukuro (PE)
Good Intentions, Anna Mantzaris (GB)
Gorilla Thrilla, Sabrina Kainz (AT)
Grand Bassin, Héloïse Courtois, Chloé Plat, Victori Jalabert, Adèle Raigneau (FR)
Heat Wave, Fokion Xenos (GR)
Journey, Marek Jasaň (SK)
Kelpie, Danielle Bittner (CA)
La Cage, Jean-Baptiste Marchand (FR)
Laika, Aleksandra Duda (PL)
Presque, Colette D'amico (FR)
Sacrées Nonnes, Anissa Beddiaf, Edwige Bellin Du Coteau, Lucie Fillon, Perrine Lemonnier, Zacharia Mekideche, Lea Mouraud, Armelle Roy (FR)
Saturn In Leo, Anna Šagadin (HR)
Silent Trigger, Wang Jiaguo (CN)
Tea Time, Léon Moh-Cah (FR)
The Death Vendor, Jeon Jinkyu, (KR)
The Fiddle, Asher Schwartz (IL)
The Ostrich Politic, Mohamad Houhou (FR)
Tutu, Gaspar Chabaud (BE)
Undone, Sara Laubscher (ZA)

International Panorama of Animated Films (non competitive section)


&Black&White, Darko Bakliza (HR)
After, Matouš Valchář (CZ)
Alef B'tamuz, Yael Reisfeld (IL)
amiinA-sign, Taro Otani (JP)
Big Heinrich, Kim Collmer (DE)
Brain Cleaner, Jeon Jinkyu, (KR)
Break Down, Emmett Goodman (US)
Cabin Pressure, Matthew Lee (GB)
Cerulia, Sofía Carrillo (MX)
Chasing Light, Ilaria Pozzi, Valentina Seghizz (IT)
Dear Son, Aagje Van Damme (BE)
Dive In, Dhruv Sachdeva, Clifford Afonso (IN)
Dorothy, Ann Upton (IE)
Duma, Paschalis Paschalis (CY)
El Cuadro, Paola Bellato, Isabel Estruch, Sofia Ugarte, Leandro Aviles, Julian Villanueva (AR)
Fire In Cardboard City, Phil Brough (NZ)
Foglä, Owley Samter (CH)
Horizon, Dato Kiknavelidze (GE)
Hounds, Ido Shapira , Amit Cohen (IL)
How A Song Saved A Species, Rémi Cans (FR)
Hunting Stories, Ionel Luca (CH)
In the cage, Shiho Eguchi (JP)
In Trance It, Reinhold Bidner (AT)
Lemoncholy, Maya Pirulli (US)
Less But Better, Soner Aktas, Simon Weckbach (DE)
Made For More, Yoojin Seol (US)
Man's Bestfriend Forever, Chris Plimmer (GB)
Monster, Laura Pop (RO)
My Bird, Gwendoline Gamboa (BE)
Next Stop, Brad Gibson (CA)
Oh Droplet!, Julia Tudisco (HU)
One Liner, Matthew Lee (GB)
Perception, Celia Hsu, Taiwan
Periphery, Sasha Vasiliev (RU)
Piece Of Meat, Jerrold Chong (SG)
Poeci. Moris Rosenfeld, Daria Kopiec (PL)
Poetika Anima, Kriss Sagan (SK)
Pschiuuu, Aristide Chypre (FR)
Puppets, Sandrine Martin (CA)
Return Home, Hu Yuchen (CN)
Robot Will Protect You, Nicola Piovesan (EE)
Seis Pm, Nicole Guerrero (CO)
Sugar / Money – Hearts Hearts , Schorsch Feierfeil (AT)
The Incredible Wardrobegadget Of Dr. Stein, Plačková (CZ)
The Little Ship, Anastasia Makhlina (RU)
The Overcoat, Sean Mullen, Meelis Arulepp (IE)
The Plastic Godzilla Of The Baltic Sea, Ambulance (A Group By Reetta Neittaanmäki & Kaisa Penttilä) (FI)
This Wool Is Mine, Duilio Gatti (AR)
Time Of Sheep, Eva Mendes, Sara Augusto, Joana Derosa (PT)
Trainwreck, Bianca Calandra (FR)
White Crow, Miran Miošić (HR)
White Lobster, Paul Gomez Lopez (MX)
Widdershins, Simon P Biggs (GB)
Winter, Tomáš Červený (SK)
Winter's Blight, Claire Campbell (NZ)
Wired, Zeyu Ren (US)

Greek Panorama (non competitive section)


273 days from today, Konstantinos Vachlas (GR)
Act Without Words I, Dimitris Gazis (GR)
Baby Baby, Aggelos Papantoniou, Nikhil Markale (AU)
Black Sheep Escape, Yiorgos Drosos (GR)
Buton-off, Nikos Radaios, Margarita Simopoulou (GR)
C. P. CAVAFY | THE CITY (Wherever I Turn My Eyes To), Panagiotis Kountouras, Aristarchos Papadaniel (GR)
Can You Eat Plastic?, Christina Konstantinou (CY)
Falling, Stella Kavagiou (GR)
Gaea and Aether, May Stathopoulou (GR)
Inverse, Ioanna Tsinividi (GR)
Julia, Rea Papadopetrou (GR)
Lament, Afroditi Bitzouni (GR)
Land, Angelica Lena, Teodora Pasquinelli (GR)
Lily Girl, Demetrios Poursanidis (GR)
One Day One Fly, Correct Creative Productions IKE (GR)
Paramithi Tou Nerou, Nikos Radaios (GR)
Reality Fabric, Marios Tsaousis (GR)
Seeking Refuge, Poppy Anemogiannis (GR)
The Life of Death, Thodoris Sarafis (GR)
While I keep on Dreaming, Giorgos Chatzellis (GR)
Αγάπη & Τσιρίδα: THE MUSICAL, Petros Papadopoulos (GR)

ANIMAGREEN (non competitive section)


A strange trial , Marcel Barelli (CH)
Amsterdam 2051, Nicole ten Cate (NL)
Blue tomorrow , Numan Ayaz (TR)
End of public road , Fredrik Andersson (SE)
Mechanical liquid , Andry Torres (VE)
Melty Hearts, Patricio Cisterna, Manuel Cisterna (CL)
No Snow for Christmas , Bill Plympton (US)
Panique à bord , 19 Students (BE)
Renewed, Joshua Crew (GB)
Strange Cargo , Auguste Denis / Emmanuelle Duplan / Valentin Machu / Mélanie Riesen (FR)
The beebox , Cable Hardin (US)
The last book from earth , Marina Soteras & Pau Torrano (ES)
The Man is Big , Anna Bergmann (DE)
The Sustainable Urban Mobility Plan of Kozani, Nefeli Spiliotakou (GR)
Uki, George Warren (GB)
Under the Sea, Paula Schwabe (DE)

K.ID.S (non competitive section)


The Beekeeper, Robyn Conroy (IE)
Misguided, Sanghyun Kim (US)
Balance, Raymond Limantara Sutisna (SG)
Boxi: Winter pleasures, Béla Klingl (HU)
Cycle, Sophie Olga de Jong (NL)
Detti and Doglet − Rapid Reaction, István Heim (HU)
Don't Feed These Animals, Guilherme Afonso, Miguel Madaíl de Freitas (PT)
Forglemmegei, Katarina Lundquist (DK)
Gina, David "Diómedes" Heras (MX)
Light Trail, Melissa Pinto (GB)
Like and Follow, Tobias Schlage (JP)
Mira, PARK Sae-mi, (KR)
MOON CHICK, Lily Tang (HK)
Pizza Party, Max Holicki (DE)
Playmobil Generation, Thomas Leclercq (BE)
Ray's Great Escape, Jie Weng (CN)
The Fox & The Pigeon, Michelle Chua (CA)
The Most Magnificent Thing, Arna Selznick (CA)
The Witch, Anna Nemeckova (CZ)
Toddler, Laurent Pagé (CA)

TV & Commissioned Films Competition


Antarctic, Paola de Sousa (FR)
Ariel, kleopatra korai (GR)
ATHLETICUS: Anneaux en gymnastique artistique, Nicolas Deveaux (FR)
ATHLETICUS: Course de demi-fond, Nicolas Deveaux (FR)
ATHLETICUS: Salle d'entraînement, Nicolas Deveaux (FR)
ATHLETICUS: Synchronised Trampoline, Nicolas Deveaux (FR)
Bare feet, Suki (FR)
Digitized 2018, Manos Gerogiannis, Yannis Zoumakis (GR)
Dimitri et la drôle de surprise, Agnès Le Creux (FR)
Ghosts, Michael Hughes (GB)
Grizzy and the Lemmings (season 2) – Game Madness, Victor Moulin (FR)
Hello Jemima, Peter Baynton (US)
Hooray for reading, Britt Raes (BE)
It Starts With, Laura Nasir-Tamara (GB)
Little Grey Wolfy. Summer Party, Natalia Malykhina (NO)
Mr Indifferent, Aryasb Feiz (IR)
Nature needs help, Sebastian Ramn (SE)
Ode, Shadi Adib (DE)
Pandas in the Mist, Juan Rodriguez (FR)
Pip, Bruno Simoes (ES)
Reer, Francois Vogel (FR)
sad heart, karni and saul (GB)
Sundown Place, Moth Studio (GB)
The Art of Change: Climate Change, María Álvarez, Elisa Morais (Sois De Traca) (GB)
The Ice Cream Man, Katerina Pantela (CY)
The Meaning, Iva Ćirić (CS)
The myth of Arachne, Mette Ilene Holmriis (DK)
THE TOTS ( episode ROCKET ), Vanda Raýmanová (SK)
Turn off your mobile phones – Zagreb Film Festival, Luka Vucić (HR)
UN HeforShe – A Welder's Witness, Louise Pau (US)
VAF 2018, Jessica LAURENT (DK)
What is Consciousness?, Diana Gradinaru (GB)

Films by Kids


A modern trip to the past, Karelis Georgios, Katidou Katerina, Karafoulidou Eleni, Kalpourtzi Evagelia (GR)
'Eleu The Hawaiian Monk Seal, Phoenix Maimiti Valentine (US)
A Day In The Library, Dimitris Gazis, Giannis Skouras (GR)
All about 3ec-TV, Grazyna Lallemand (FR)
All Children Are Equal, Students of Toon Club (IN)
Animal Abuse, Students of Toon Club (IN)
Banana, o Braguinha e os Vilhões, Alexandra Esteireiro, Diogo Vicente Silva, Helena Telles (PT)
Bloop!, Students of Toon Club (IN)
Donatello and Brunelleschi, Dora Martinkova (GB)
First Bulgarian Kingdom: Khan Kubrat, Teodor Velichkov, Nikola Getovski (BG)
Get Alive!, Students of Toon Club (IN)
Global Cooling, Students of Toon Club (IN)
I've Got Walk To Do, Students of Toon Club (IN)
Max & Leyla, KIDS 'N TRICKS (DE)
Morphing Tales, Students of Toon Club (IN)
Out of the Frame, Students of Toon Club (IN)
Something Fishy, Students of Toon Club (IN)
The Color of the Stars, Paul Uhlig (DE)
The Cosmospenguin in the OPERA, Luca Potskhishvili (AT)
The Fast & The Furry, Students of Toon Club (IN)
The Great Chase, Students of Toon Club (IN)
The World Upside Down, 30 children (BE)

SPOTLIGHT ON SWEDEN
All the dear little animals, Michael Ekblad, Alexandra Schatz (SE)
Dreams from the ocean, Carolina Sandvik (SE)
Margot, Sara Spånghagen (SE)
Mary and the Monster, Jennifer Berglund (SE)
Shuffled, Markus Helmersson (SE)
Stink-a-boo, Veronica Wallenberg (SE)

ANIMAPRIDE
Jar, Lizzy Dolce (US)
Mom's Clothes, Jordan Wong (US)
My Little Princess, Hathaison Gerdprasert (US)
The Fish Curry, Abhishek Verma (IN)
The Night Cleaner, Blair Fukumura (CA)
Zoodio 54, Rodrigo Rodriguez (GB)

The 12th edition of Animasyros International Animation Festival + Agora  will be held in Syros, September 18-22, 2019.
SIGN UP: Want to read more free articles like this? Sign up for Our Newsletter
Read More About: