Florence Miailhe Designs the BIAF 2022 Poster and Trailer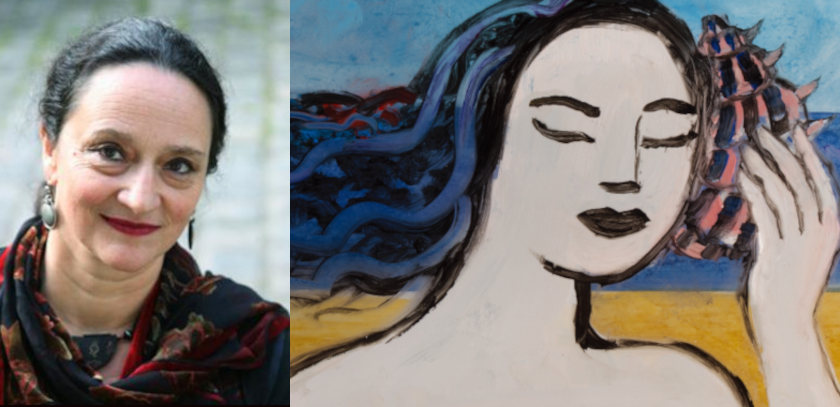 The 24th Bucheon International Animation Festival (BIAF2022) has presented the poster drawn by director Florence Miailhe, who has won the Grand Prize, Audience Prize, and Diversity Prize in BIAF2021, with 'La Traversée - The Crossing' (2021).
Florence Miailhe is a director and a painter, who has received a special mention at the Cannes Festival, César Awards, and an Honorary Cristal at the Annecy International Animation Film Festival. Her feature debut The Crossing has also received the André Martin Award for a Feature Film on April 28. 2022.
The white screen. A line appears. This is the horizon. The blue surface, this is the ocean. What can look as simple as the ocean? Yet what secrets does the ocean hide in the deep, sometimes the conch murmurs to us what rumors shake the ocean. A woman on the beach, closed eyes. Listen, dream, and visualize through the image…. The film has already started.

(Un écran blanc : une ligne apparaît et c'est un horizon, une surface bleue et c'est la mer. Quoi de plus simple en apparence que cette mer. Mais quels sont les secrets qu'elle cache dans ses profondeurs, qu'elles sont les rumeurs étranges qui l'agitent et que les coquillages parfois nous racontent. Une femme sur la plage  les yeux fermés. Ecouter, rêver, se laisser traverser par les images … c'est déjà le début d'un film -  Florence Miailhe
Watch the 2022 BIAF trailer:
The BIAF 2022 Poster: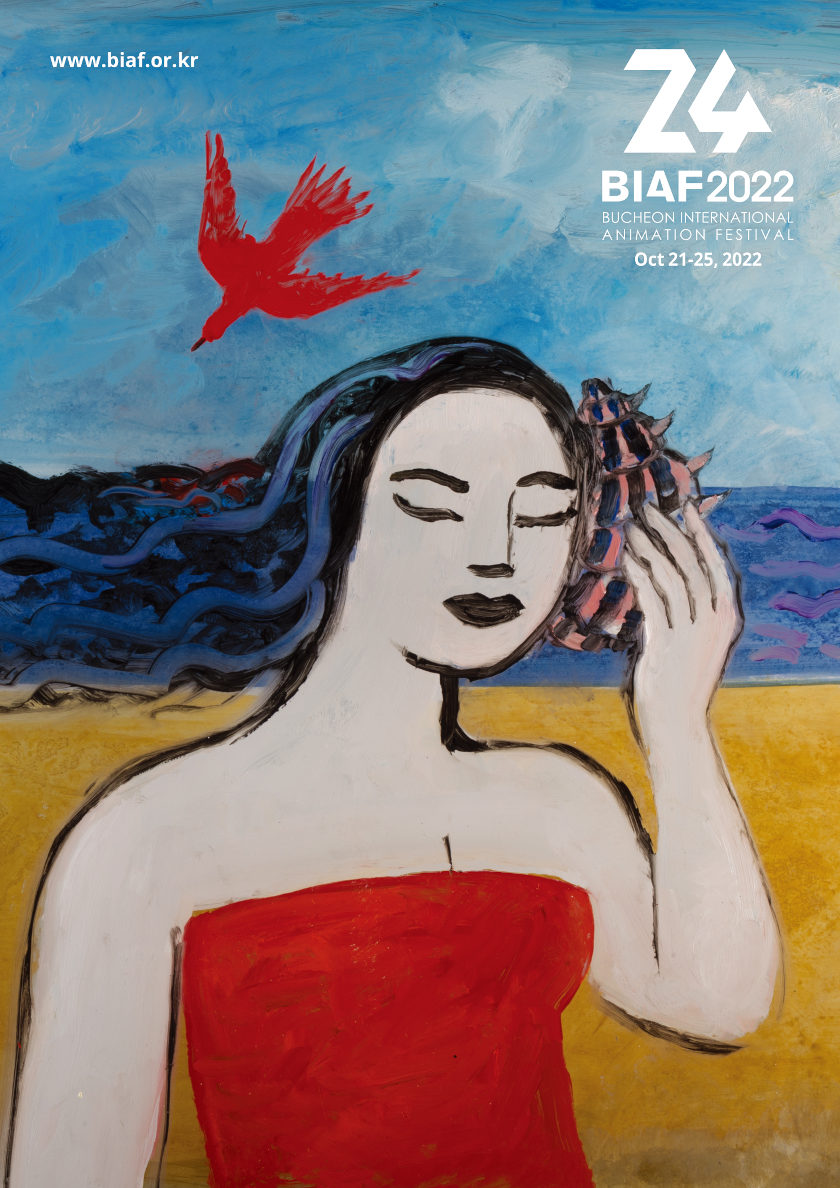 Florence Miailhle during the 2021 Bucheon International Animation Festival:
Florence Miailhe is also the jury president of Bucheon International Animation Festival 2022 will be held onsite from October 21-25 2022 in Bucheon, South Korea 
SIGN UP: Want to read more free articles like this? Sign up for Our Newsletter
Read More About: