The Estonian Body Memory conquers Anim'est 2011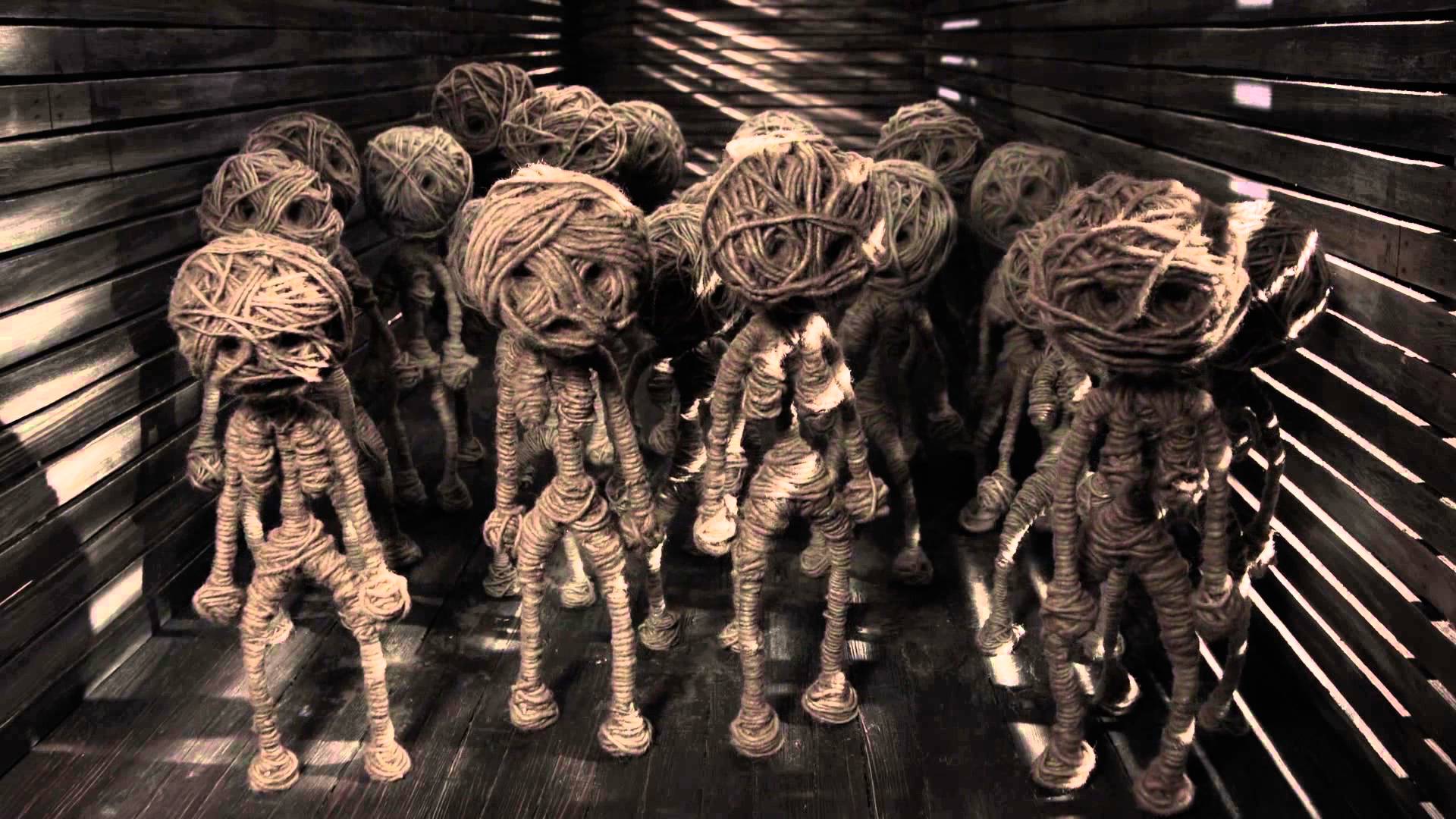 The experimental Body Memory by Ülo Pikkov takes as its central concept the idea that our body remembers, apart from individual experiences,  also the sorrow and pain of the predecessors.
Body Memory will also be Anim'est's nominated film in the 2012 edition of Cartoon D' Or, which awards the best short animated European film among various European animation festivals.
Ugly Duckling (Garri Bardin, Russia), based on the famous Hans Christian Andersen fairytale, won the feature film award, while the ever-present The External World by David O'Reilly won the best short film award.
The 6thl Anim'est took place from 7-16 October in Bucharest, and screened 54 short films and five feature films from 26 countries.
 Watch the full list
Anim'est Trophy, presented to a film in the Short Film competition, 2,500 euro offered by the Romanian Cultural Institute to the film Body Memory / Keha mälu (dir. Ülo Pikkov, Estonia, 2011)
Best Feature Film Award, 1,000 euro offered by AXN Romania and Toon Boom software, presented to the film The Ugly Duckling / Gadkiy utyonok (dir. Garri Bardin, Russia, 2010)
Best Short Film Award, 1,000 euro offered by Opel and Toon Boom software, presented to the film The External World (dir. David O'Reilly, Germany, 2010)
Special Mention of the Jury for a Short Film, presented to Millhaven (dir. Bartek Kulas, Poland, 2010)
Best Student Film Award, a NEURA Android 3G tablet offered by Cinemagia.ro and Toon Boom software, presented to the film White no White / Weiß kein weiß (dir. Samo – Anna Bergmann, Germany, 2011)
Special Mention of the Jury for a Student Film, presented to the film Ishihara (dir. Yoav Brill, Israel, 2010)
Best Romanian Film Award, 500 euro offered by the Romanian Cultural Institute and Toon Boom software, presented to the film The Scream / Ţipătul (dir. Sebastian Cosor, Romania, 2011)
Best Film in the Balkanimation competition, 500 euro offered by Canyon and Toon Boom software, presented to the film The Scream / Ţipătul (dir. Sebastian Cosor, Romania, 2011)
Best Music Video Award, 500 euro and Toon Boom software, presented to the music video  I Say Fever – Ramona Falls (dir. Stefan Nadelmann, USA, 2010)
Best Advertising Award, presented to the commercial Vitra – Kuubo (dir. Adrian Flückiger, Switzerland, 2010)
The Audience Award, presented to a short film in the Mozaic section, offered by Sony, presented to the film Flamingo Pride (dir. Tomer Eshed, Germany, 2011)
Lifetime Achievement Award, presented to an outstanding Romanian animator – Mrs. Isabela Petrașincu
Award for Best Short Film in the Minimest line-up, presented to the film The Gruffalo (r. Jakob Schuh, Max Lang, Great Britain, 2009)
Lucky Viewer Award offered by Crumpler and Estenest, consisting in a Crumpler bag and a Festival Pass for Anim'est 2011 - Mihail Flămânzilă
SIGN UP: Want to read more free articles like this? Sign up for Our Newsletter
Read More About: