Inanimate by Lucia Bulgheroni Wins at 2018 Cinefondation Cannes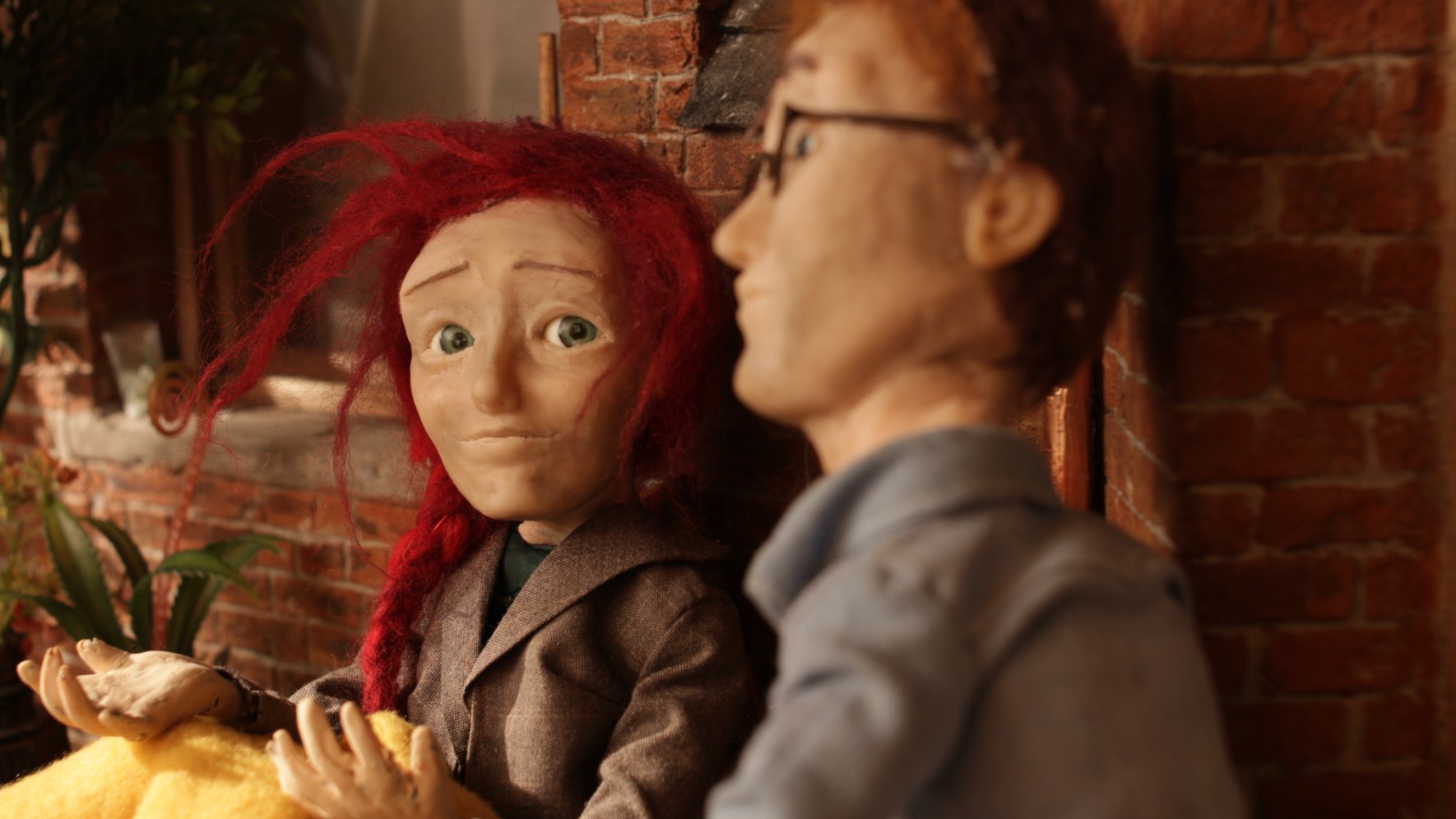 The Cinéfondation and Short Films Jury headed by Bertrand Bonello and including Khalil Joreige, Valeska Grisebach, Alanté Kavaïté and Ariane Labed, has awarded the 2018 Cinéfondation Prizes during a ceremony held in the Buñuel Theatre, followed by the screening of the winning films. The 2018 selection consisted of 17 student films, chosen out of 2 426 entries coming from 512 film schools around the world.
Lucia Bulgheroni won the third prize (€7,500 award) for her stop-motion film Inanimate. Bulgheroni is an Italian animator. Her puppet film is her NFTS  graduation films (also competes at Annecy Festival).
Katrine has a normal life, a normal job, a normal boyfriend and a normal apartment in a normal city. Or at least thats what she thinks, until one day everything starts falling apart - literally!

Inanimate characters were created from Super Sculpey, a material similar to clay that can be baked, with soft mouth and eyebrows, with a 20cm puppet size. Here's her Vimeo Page,
Credits
Lucia BULGHERONI - Director
Lennard ORTMANN - Producer
Andrew EU - Script / Dialogue
Ronnie MCQUILLAN - Director of Photography
Kristina KOVACS - Set decorator
Jose PAVLI - Music
Raphael PEREIRA - Film Editor
Louise Patricia BURTON - Sound
Zsofia Szemeredy - Festival/Publicity
Casting
Erin AUSTEN - Katrine
Jay TAYLOR - Patrick


The jury handed  over the three Cinéfondation prizes at a ceremony preceding the screening of the awarded films on Thursday 17th May, in the Buñuel Theatre. The awarded films will be screened at the Cinéma du Panthéon on May 22ndat 6:00 p.m. Part of the Selection will also be screened at the Cinémathèque française on June 11th at 9:00 p.m.
SIGN UP: Want to read more free articles like this? Sign up for Our Newsletter
Read More About: