Keep Festive Initiative for Animation Film Festivals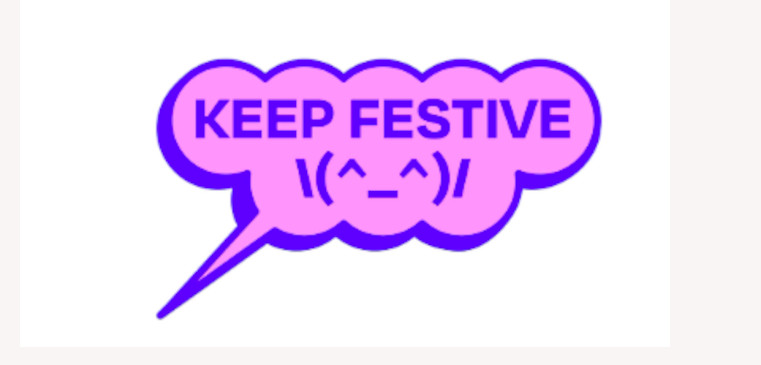 A new initiative Keep Festive for animation and film festivals is now being born.
In 2022, a collective of international film festivals and distribution companies launched Keep Festive, an initiative that stands against any sort of sexual harassment and that helps festival organizers prevent any type of discrimination, from sexism to sexual harassment, to ensure that these events remain fun. 

The main idea of Keep Festive is to host a certain number of activities that will help in creating: a toolbox for festival organizers and attendees that will help to prevent any kind of sexual abuse; a code of conduct that members can follow; a training program for the team and volunteers to make their guests feel more comfortable and safe. 

Keep Festive members:
Tricky Women (Austria), Ottawa International Animation Festival (Canada), Kaboom Animation Festival (The Netherlands), Go Short - International Short Film Festival Nijmegen), Anifilm (Czech Republic), Animafest Zagreb (Croatia), Annecy International Animation Festival (France), Fest Anča (Slovakia), Anibar (Kosovo), Turku Animated Film Festival (Finland), Fantoche International Animation Film Festival (Switzerland), LINOLEUM Contemporary Animation and Media Art Festival (Ukraine), Viborg International Animation Festival (Denmark), Animest (Romania), Animateka (Slovenia), Olympia International Film Festival for Children and Young People (Greece), Miyu Distribution (France).
An upcoming talk in Vienna as part of the Tricky Women festival is now scheduled.  
On March 10th, Meike Lauggas will speak about #we_do! an organization that provides contact and counseling for filmmakers in case of abuse of power and unequal treatment, discrimination, sexual assault, and violations of labor law - anonymous, free of charge and confidential for everyone in the Austrian film and television industry. In addition to counseling and anonymous documentation of cases, various preventive measures are developed and offered to contribute to structural change and improvement. 
The first official Keep Festive lecture was held at the Animateka festival in December 2022. The talk, led by a psychologist, Matic Munc, covers a wide range of topics related to sexual behavior (watch it on YouTube) 
For further information about the Keep Festive mandate and events, contact:  This email address is being protected from spambots. You need JavaScript enabled to view it.
SIGN UP: Want to read more free articles like this? Sign up for Our Newsletter
Read More About: