Lotte And The Lost Dragons To Premiere at 2019 Berlinale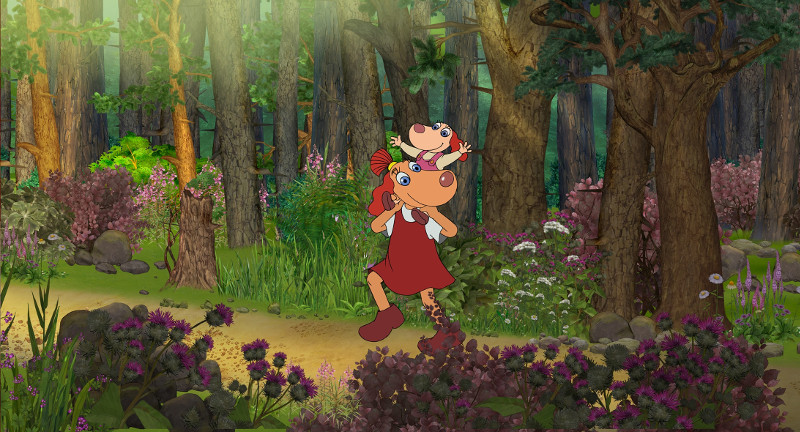 The third feature film installment to the Estonian family sensation Lotte (following Lotte from Gadgetville 2006, and Lotte and The Moonstone Secret 2011) heads for the celebrated 69th Berlin Film Festival.
This will be the international premiere of the 78-minute film directed by Janno Põldma and Heiki Ernits, in a co-production between Joonis Film's and Rija Films. Lotte and The Lost Dragons (Lotte ja kadunud lohed) competes along 7 other films in the Generation Plus programme of the festival.
In this third installment of their Lotte series (Generation Kplus 2007 and 2012) Janno Põldma and Heiki Ernits send curious puppy girl Lotte off on a madcap search for a fire-breathing dragon, accompanied this time by her baby sister Roosi. The result is a colourful, vibrant animated film that serves up more than its share of absurd surprises and encounters with a host of loveable, quirky characters.
 Lotte and The Lost Dragons is supported by the Estonian FIlm Institute / National Film Centre of Latvia / MEDIA / Shortcut / Estonian Public Broadcasting, and was made for the 100th anniversary of the Republic of Estonia. The 69th Berlin Film Festival takes place 7-17 February 2019.
SIGN UP: Want to read more free articles like this? Sign up for Our Newsletter
Read More About: