Marta Pajek Goes to Cannes With III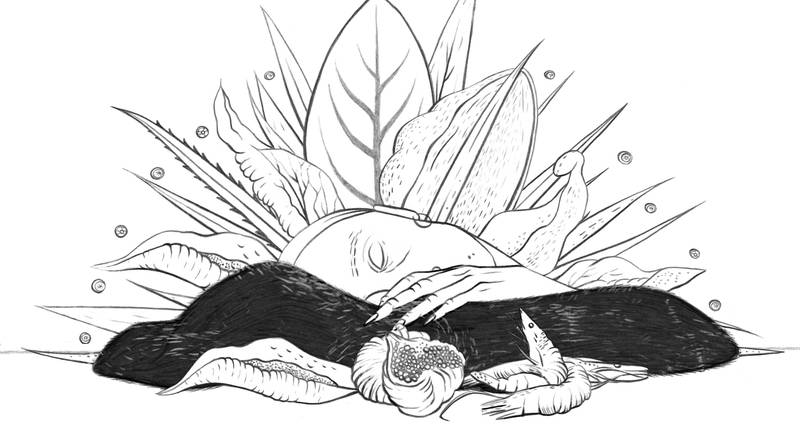 Warsaw-based (and a graduate of the Krakow Academy of Fine Arts) Marta Pajek is not unknown to the independent animation world, ever since she completed her hypnotic Sleepincord (2011); she continued with festival hits with Impossible Figures and Other Stories II, a film that brings Stanley Kubrick's labyrinth in The Shining to strong gender-based connotations.
Her new 2D animation short, III, just entered the Shorts Film Competition at the 71st Cannes Film Festival . It was selected out of 3,943 short films submitted, and competes (the only animated film among the 8 selected one ) for the Short Film Palme D'Or.
A man and a woman meet in a waiting room. They slowly get closer to each other. Their encounter turns into a game of mutual seduction which then becomes more brutal and violent.
III is a continuation of her earlier film, the third part of the triptych based on the idea of impossible figures.
Here's the trailer:
Marta Pajek describes III thus:
The film, like two other parts of the Impossible Figures and other stories triptych, is based on the concept of an impossible figure. It is a figure, which can be drawn according to all rules of perspective and resemble a real object , but cannot be constructed in reality.  Such is the meeting of the two protagonists of the film – as they get closer to each other, the space between and within them changes, revealing the impossibility of their attempts - Marta Pajek.
Since 2000, two animated shorts have won the Cannes Palme D'Or for a short film.  The first was Serge Avedikian's parable Barking Island (2010), and the second the Lebanese political film by Ely Dagher, Waves' 98 (2015). Three other animated shorts compete in the 2018 Cinefondation section of Cannes Film Festival.
The film has already been selected to compete to this year's Annecy and Animafest Zagreb animation festivals.
Credits:
Director-script-graphics: Marta Pajek
music: Aleksandra Gryka
producer: Piotr Szczepanowicz, Grzegorz Wacławek
production manager: Zofia Jaroszuk
production: Animoon Sp. z o.o.
Production co-funded by the Polish Film Institute

The 2018 Short Film Palme d'or will  be awarded by Bertrand Bonello, President of the Jury, at the official award ceremony of the 71st Festival de Cannes on May 19th, 2018.
SIGN UP: Want to read more free articles like this? Sign up for Our Newsletter
Read More About: