Michèle Lemieux Designs the 2016 Annecy Poster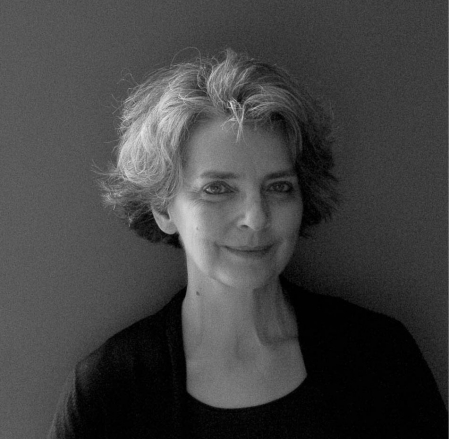 Michèle Lemieux is a drawing and illustration professor at the University of Quebec in Montreal. Her children's books have received numerous prizes, including the Bologna Ragazzi Award, the highest international accolade in children's literature, for Gewitternacht in 1997.
She started her career in animation by adapting this story into the short film Stormy Night (2003), which has also been awarded with a dozen prizes including the Crystal Bear at the Berlin Film Festival.
She then became acquainted with the Alexeieff-Parker pinscreen during a workshop given by Jacques Drouin at the NFB and was immediately enchanted by the device.
Her second short, Here and the Great Elsewhere (2012) was presented and awarded at international festivals.
She is currently working on a third film, once again being made at the NFB on the pinscreen.
Regarding the festival poster, Michèle Lemieux states: For this country that I love, I wanted to give a happy and timeless image, representing its perpetual movement.
For me, the magic of animation is expressed in the thousands of drawings known as intervals, which are barely noticeable to the viewer but provide a daily task for those working in the industry.
I wanted to portray this with two characters, a man and a woman, who represent two key drawings, connected by a series of transparent intervals that refer to their furtive appearance, but also the symbol of the bond established between human beings."
Jessica Charbonneau from TagTeam Studio created the "signature" for the poster.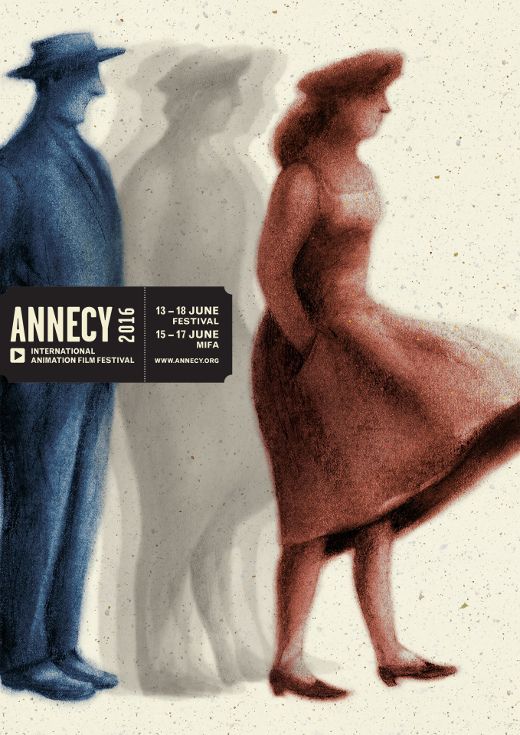 Annecy Festival takes place 13-18 June at Annecy, France.
Read More About: