'Nayola' Opens Anima Brussels Festival 2023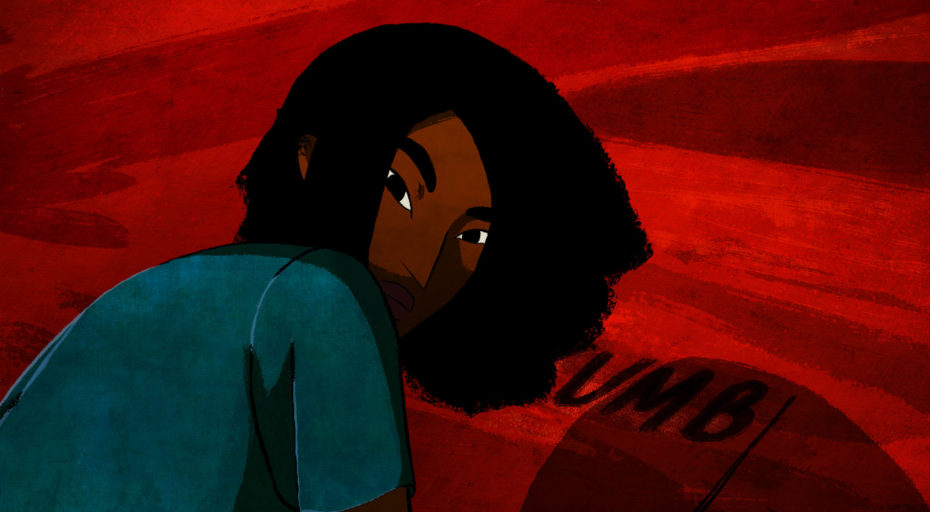 For his first feature film (co-produced by the Belgian studio SOIL), José Miguel Ribeiro tells the profoundly affecting story of a family torn apart by the Angolan Civil War. Moving between the present and the past, the film gives voice to three generations of women marked by the war while also leaving room for the love that continues to bind them. A plural work in terms of representation, narrative, technique and theme, the film is a touching tribute to the victims and is bound to leave no one indifferent.

Three generations of women hit by the war: Lelena (the grandmother), Nayola (the daughter) and Luana (the granddaughter). Two narrative moments that come together to reveal their undying love. In the past, Nayola sets off in search of her husband after he goes missing in combat and finds herself on a mysterious, devastating and never-ending trail. In the present, Lelena and Luana face a double threat, as a masked intruder breaks into their home and the police come to arrest Luana on the grounds of fomenting political unrest - Film
'Nayola' was first presented in the official selection at the latest Annecy Festival, and has participated in many festivals since. Eliane Gordeeff wrote about the film in her review:
    'Nayola' is a profound film that goes beyond the adaptation of a play ('A Caixa Preta' by José Eduardo Agualusa and Mia Couto), or a simple novel. It is a deep, dense film full of symbols in a mixture of cultures, rhythms, and stories of Angola
The director and the Belgian co-production teams will be present at the opening ceremony of Anima Festival on 17 February 2023.
The 42nd Anima Brussels takes place 17-26 February 2023.
SIGN UP: Want to read more free articles like this? Sign up for Our Newsletter
Read More About: