Kaboom Animation Festival 2024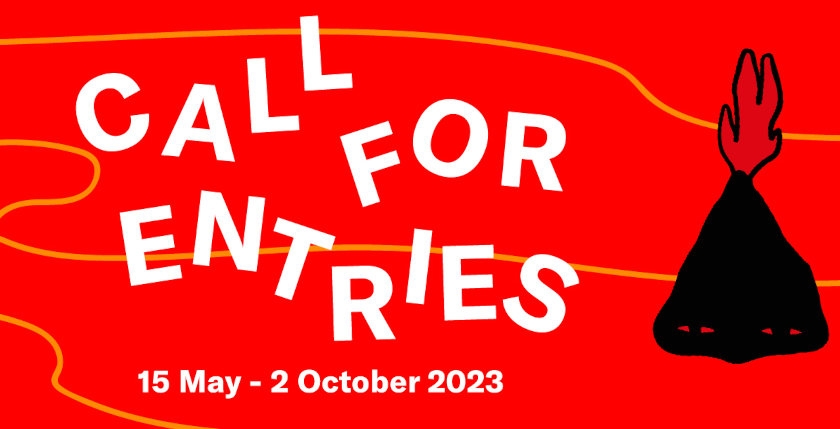 Category
ANIMATION & FILM FESTIVALS
Deadline | Event Dates (period)
City
Amsterdam and Utrecht, The Netherlands
Email
This email address is being protected from spambots. You need JavaScript enabled to view it.
Final submission deadline
2024-10-02
Submission/Registration Fee
No
About the festival: Kaboom Animation Festival (Kaboom) is an annual animation festival organized by Stichting Kaboom Animation Festival (the Kaboom Animation Festival Foundation). 
2024 Call For Entries

Eligibility criteria:
Festival submissions are open to films, immersive projects and games made in all animation techniques that
- were finished after January 1, 2022, and not previously submitted to the festival.
- contain a substantial amount of animation of any technique. Combinations of animation and live-action may be eligible, as long as the larger part of the film is animated. The festival reserves the right to determine whether films qualify as animation.
- For shorts: are no longer than 30 minutes excluding credits. Per filmmaker a maximum of 3 separate films/projects may be submitted, 
The 2024 edition will take place in late March and/or early April. Screenings will take place both physically (in the cinema) and online (on the festival's online platform). All screenings of online content will be geoblocked to the Netherlands only.
Categories

Films can be submitted in the following categories:
- Animated Short* (films created outside of educational programmes)
- Animated Student Short* (films finished while the maker was enrolled in an educational program)
- Commissioned Animation (films commissioned by a third party). This includes music videos.
- Animated Documentary
- Animated Virtual Reality
- Animated Features (over 60 min.)
- Other (this includes films that are between 30 and 60 minutes, art installations and games)
* The maximum length for animated shorts in all shorts categories is 30 mins., excluding credits. If your film exceeds this length, then you can submit it under "Other". Please note the programmers reserve the right to move a submitted film to another category if they see a better fit
2023 Festival Coverage
2020-2021 Festival Coverage
The next edition of our festival in the spring of 2021, which will take place from 31st of March till 4th of April 2021. Rest assured that we will take the extra time to ensure we can provide an amazing, out-of-this-world animation extravaganza the likes the world has never seen before, adapted to a whole new reality.
The first feature films of Kaboom '21 are confirmed:
The old man movie by Mikk Mägi and Oskar Lehemaa
On-gaku: Our Sound by Kenji Iwaisawa
Mosley by Kirby Atkins
Marona's Fantastic Tale by Anca Damian
Retrospective of Folimage Studio
Folimage is a French animation studio, a centre for frame-by-frame creativity where almost anything is possible. The studio strongly supports auteur films and has gained great notoriety thanks to a catalogue including over 45 shorts, as well as classic television series (Tidbits for Toddlers, My Little Planet, Hilltop Hospital, or more recently Ariol), specials (Charlie's Christmas, Spud and the Vegetable Garden, Leon in the Wintertime) and feature films (Raining Cats and Frogs, Mia and the Migoo). A Cat in Paris, was nominated for an Oscar in 2012 in the Best Animated Feature category. In 2018 Folimage was elected as Producer of the Year at Cartoon Forum.
Amsterdam Stand Up Comedies meets animators
If you always felt that stand-up comedy is usually too much focused on the ears and too little on the eyes, this performance might be perfect for you.
Guest Curator: Paul Bush
Paul Bush was born in 1956 in London and studied fine art at Goldsmiths College. He became involved in the London "Film-makers" Cooperative in the 1980s and thereafter has been producing experimental films. His films cross the boundaries between documentary, fiction, and animation and have been shown in art galleries and as installations as well as conventional cinemas. He has won numerous awards and his work is owned in public collections all over the world. In the 1990's much of his work was co-commissioned by channel 4 and the arts council. There have been retrospective programmes on Bush in Ghent, Turin, Bogota, Budapest, Montreal, Bristol and London.
2019 Festival Coverage
For its first edition, Kaboom offers more than 300 programs in over thirteen locations. Take some time to browse through the extensive film program, dive in deep with our talks and masterclasses, laugh the night away with our specials and festivities and mingle your butt off during Industry Day.
Festival programs aim to cater to different tastes while staying true to the many traditions established by the two founding festivals: Masterclasses and workshops with trailblazing animators like Steven Woloshen and a symposium on Dutch animation are programmed alongside a master class by BoJack Horseman's Mike Hollingsworth and The Night of Shame; a program where animators share their very worst ideas.
From highbrow to lowbrow and everything in between: the theme programs cater to all. Join us on our journey through space, South-Korea, 100 years of Dutch animation, comics and the world of Aardman Studios. Binge hit-series like Undone and Candide with us. See state-of-the-art Virtual Reality projects.
2018 KLIK! Festival Coverage:
Program Highlights
Dutch premiere This Magnificent Cake!
KLIK will be hosting the Dutch premiere of This Magnificent Cake! by Emma de Swaef and Marc James Roels. The story of this satirical stop-motion gem is set in the late 19th century and tells the captivating stories of five different characters and their lives in colonial Africa. From a troubled King to a lost porter and a young army deserter, this anthology explores the tragic lives of those who have fallen outside of society.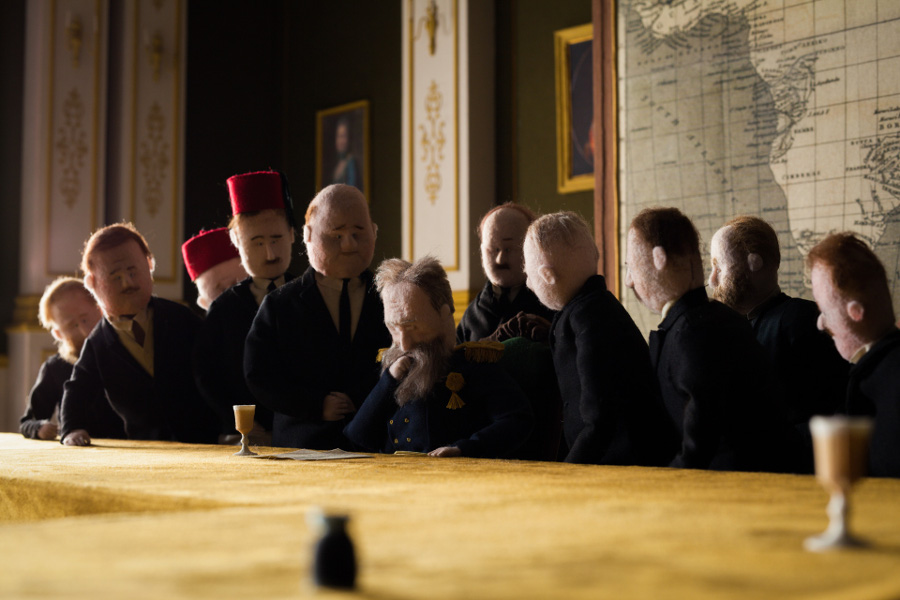 This Magnificent Cake!
World premiere Heinz
On Sunday 14 October KLIK is proud to be premiering the long expected animated feature based on legendary Dutch comic Heinz. Heinz - the film – produced by BosBros and directed by Piet Kroon – features the adventures of lazy and grumpy cat Heinz, who gained popularity in the late 80s and 90s in the comic strips by cartoonists Windig and De Jong.
Preview GRIS
KLIK will have the preview of  video game GRIS by Nomada Studio, to be released at the end of 2018. GRIS is a beautifully crafted, serene and evocative experience of a hopeful young girl navigating her journey through sorrow.
Artists in Focus
In this series of talks, visitors will have the opportunity to dive into the peculiarities and technicalities of an animator's creative process. Joining KLIK this year is a director and Oscar nominee Nora Twomey from the venerable studio Cartoon Saloon, experimental and self-taught animation artist Faiyaz Jafri, and the prolific animator Aya Suzuki, known for bringing dozens of iconic characters to life. 
Additionally, KLIK invited a panel of astounding female animators who will be shedding light on their journey in navigating the industry and their work. KLIK + Play – Women in Animation is a collaboration between Playgrounds Festival and KLIK and aims to address the gender imbalance in the film industry in general and in animation in particular. The all-female panel will include talents like Luca Tóth and Nienke Deutz amongst others. 
 Cartoon Network presents: Julia Pott's Summer Camp Island
KLIK's friends over at Cartoon Network are joining the festivities to present early release previews of episodes from the 2019 season of Julia Pott's Summer Camp Island. Creator and writer Julia Pott will join via Skype for a special Q&A.
 Midnight Madness
Has this interactive program reached peak cult status yet? We think this is the watershed moment! In case the title of this program doesn't quite sum it up, you should know that this is KLIK's #1 audience fav.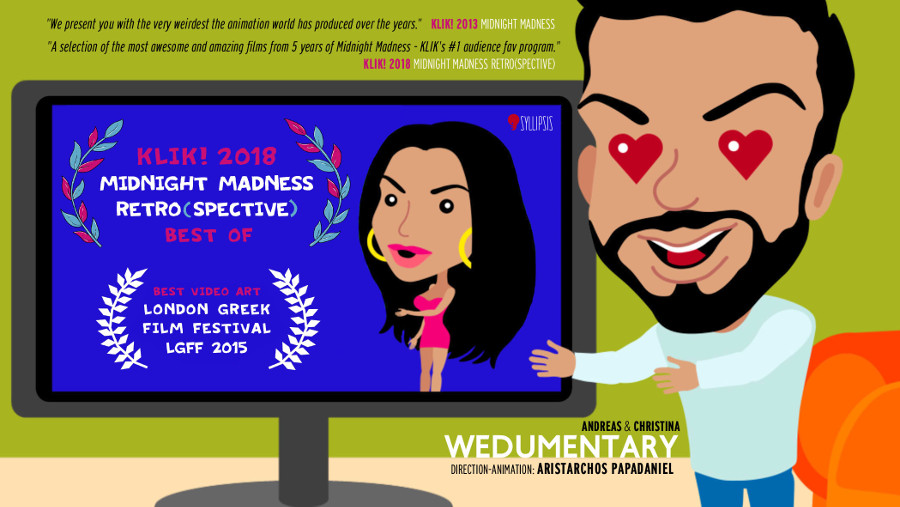 Greek animation artist, Aristarchos Papadaniel and his Andreas And Christina: Wedumentary is among the Midnight Madness KLIK! Retrospective
This time around, KLIK will cement its cult status with a double edition. On Thursday KLIK will officially roll back the clock and trawl down nostalgia road with host Luuk van Huët. On Friday, KLIK goes inception by establishing a live connection to the directors of each shown film featured in this program so we can watch them watch us watch their film LIVE.

Animated Virtual Reality
KLIK prides itself on presenting and supporting the future of animation: Virtual Reality. Visitors can choose their favorite adventures from the six programmed projects and immerse themselves in however many they can in 40 minutes.
2018 Confirmed Guests:

Nora Twomey is an Irish animator and the co-founder of the revered animation studio Cartoon Saloon. She worked on not one, but two Academy Award nominated films: The Secret of Kells (2009) and Song of the Sea (2014). Her first solo feature, The Breadwinner 2017), is set in Kabul in 2001 and follows a young girl who disguises herself as a boy in order to support her family after her father is arrested by the Taliban. The film marks another Oscar nod for Nora, making it onto this year's short list for best animated film. At KLIK she will share her inspiring story and give insights into her work process. KLIK will also be showing her feature film The Breadwinner.
Faiyaz Jafri is a film maker and new media artist of Pakistani descent, born and raised in the Netherlands. He is the founder and curator of the Third Culture Film Festival in Hong Kong and teaches at Parsons School of Design in New York. His hyper-unrealistic style incorporates popular culture references that together merge in the creation of an absurd and psychedelic world. Faiyaz' award-winning films have been featured at prestigious festivals and museums, and he has worked for commercial clients including IBM, Coca- Cola, and Ford. He will join the festivities to share insights into his extraordinary work.
FESTIVAL THEME: STATE OF MIND
Each year, KLIK presents a carefully curated selection of films that touch on a current theme. Whether it be gender fluidity and queer culture (Boys, Girls & Beyond, 2014), return to DIY culture and craftsmanship (Rock, Paper, Scissors, 2015) or becoming critically aware of your surroundings (The World We Live in, 2016), KLIK aims to show and
address current societal trends and issues. For this year's theme program, State of Mind, KLIK will present a curated selection of films playing with the tropes of the theme, showing glimpses of the minds of others. As a result, KLIK hopes to spark both conversations and understanding for different perspectives and perceptions of the world.
This year, KLIK goes introspective and takes a look at the wondrous worlds of the mind. The visual freedom of animation as a medium makes it particularly great for the visualisation and exploration of a state of mind. Emotional states, attitudes, temperaments, dreams, meditation, drugs, mental disorders, as well as an animal's mind are all represented in this year's set of curated films. The world of the mind is endless, mysterious, and fascinating.
Other highlights this year include the epic Chinese fantasy film Big Fish & Begonia (Liang Xuan and Zhang Chun, 2016) and the South-Korean indie feature I'lll Just Live in Bando (Yongsun Lee, 2017).
NB: 2024 Event Dates are tentative
Event Dates
From

05 April 2024

to

14 April 2024