Monstra - Lisbon Animation Festival 2024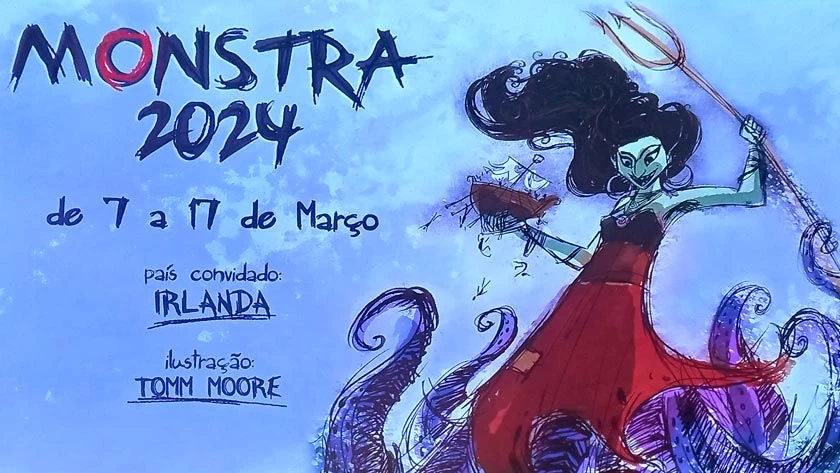 Category
ANIMATION & FILM FESTIVALS
Deadline | Event Dates (period)
Email
This email address is being protected from spambots. You need JavaScript enabled to view it.
Final submission deadline
2024-01-14
Submission/Registration Fee
No
Festival Description
MONSTRA | Lisbon Animation Festival is an event where animated films meet other media and arts, aiming to present, disseminate, experiment and discuss ideas, crossing over new artistic approaches and forms, on which animated film is the narrative and aesthetic expression. The Festival's main goal is to present and promote the best animated films made all over the World.
2024 Call for Entries
We consider animated film to be that which is produced frame by frame, in any animation technique. Animated sequences must constitute at least 60% of the entire film.
Date of completion of the feature films: after January 1, 2022. Date of completion of the remaining categories: after September 1, 2022.
MONSTRA accepts animated films, without any thematic or aesthetic restrictions, in the following categories:
Feature Film Competition – Only films longer than 50 minutes
Super Short Film Competition – Only films up to 2 minutes (not including credits)
Short Film Competition – Only films between 2 and 49 minutes. After Official Selection, this Competition will be split in Short Film Competition and Perspectives Competition.
Student Competition – Only films produced in scholar (university) context
Encontrão (workshop films) – Only films produced in animation workshop context
Portuguese Competition – Any film produced in Portugal
Short Films Competition for Children and Youth (MONSTRINHA) – Any film with content targeted for children and youth


Deadline: 15 October 2023 (international competition), 14 January 2024 (National Portuguese Competition).
2023 Festival Coverage
2022 Festival Coverage

2021 Festival Coverage
For its 20th edition, Monstra is celebrating the animation cinema from Belgium. 
Belgium is the home country of one of the most important names in animation in Europe, Raoul Servais, and the motherland of one of the oldest animation festivals in the world, ANIMA Brussels, who is this year celebrating its 40th anniversary. 
Moreover, in 2021 Belgian animation is also celebrating its centenary. 
Indeed, it was in 1920-21 that the Brussels-based Houssiaus family started producing the first animated films for advertising. And yet, only more than a decade later, Ernest Genval would direct his first film "Plucky en Egypte", and between 1935 and 1937 the Vanpepestraete brothers would make the first animated series with puppets: "Tout va très bien, Madame la Marquise", and "Couchés dans la foin". It was during the Nazi occupation that Paul Nagant founded the first animation studio in Liège, where he produced among others "Zazou chez les nègres". 
These were but the first steps in a great history that MONSTRA will revisit with screenings of short and feature films, exhibitions and training courses showcasing the best of Belgian animation in one of the biggest retrospectives ever made. 
2020 Festival Coverage
After the postponement of MONSTRA, the festival prepared to present #MONSTRAatHOME, an online edition of the Festival, from May 25th to 31st , celebrating the 20th anniversary, streaming the short films competitions.
2019 Festival Coverage (20-31/3/19)

2018 Festival Coverage
Event Dates
From

07 March 2024

to

17 March 2024