New York International Childrens Film Festival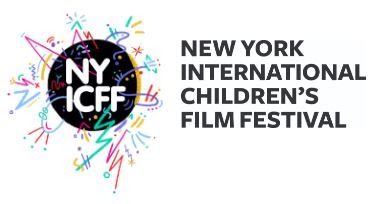 Category
ANIMATION & FILM FESTIVALS
Deadline | Event Dates (period)
03 March 2024
-
19 March 2024
Email
This email address is being protected from spambots. You need JavaScript enabled to view it.
Final submission deadline
2022-12-01
Submission/Registration Fee
Yes
Festival Description:
NYICFF is about great films (and filmmakers) that inspire, surprise, delight and challenge audiences of all ages and is a globally recognized, sought-after Oscar®-qualifying Festival.  Filmmakers can expect expert curation, personal attention, care and respect for one's artistry, along with a genuine desire to further, as NYICFF's mission states, a more intelligent, and diverse, film culture for kids.
 Over the course of one-month next spring, the Festival will feature tastemaker screenings, filmmaker forums, receptions and thought-provoking Q&A's – in theatres across New York City and virtually into attendees homes. Engaging and inspiring audiences of all ages, the film programs from NYICFF provide an opportunity to network with industry leaders; films are judged by a world-class jury and seen by an audience that appreciates innovative content.  
 NYICFF's 2021 Jury members were: Melissa Cobb, Sofia Coppola, Geena Davis, Madeleine Di Nonno, Jorge R. Gutiérrez, Matthew Modine, Mark Osborne, Peter Ramsey, Karen Rupert Toliver, Ira Sachs, Uma Thurman and Nora Twomey.
2023 Call For Entries (Archive)

To be eligible to screen in competition, production must be completed no earlier than January 1, 2020.
All official selections, both short and feature, are voted on by our audience and are eligible for our Audience Awards.
Jury Awards
- Best Animated Short Film
- Best Live Action Short Film
Audience Awards for Best Short Film
- Ages 3+
- Ages 5+
- Ages 8+
- Ages 10+
Grand Prize Awards
- Animated Short
- Live Action Short
- Animated Feature
- Live Action Feature Film
Deadlines to submit:
Late deadline for Shorts: 1 November 2022

Late deadline for Features and extended deadline for shorts: 1 December 2022


NB: 2024 Festival Dates are tentative
Event Dates
From

03 March 2024

to

19 March 2024