4 Weeks Stop Motion Animation Masterclass with Tim Allen, 15/7-9/8/19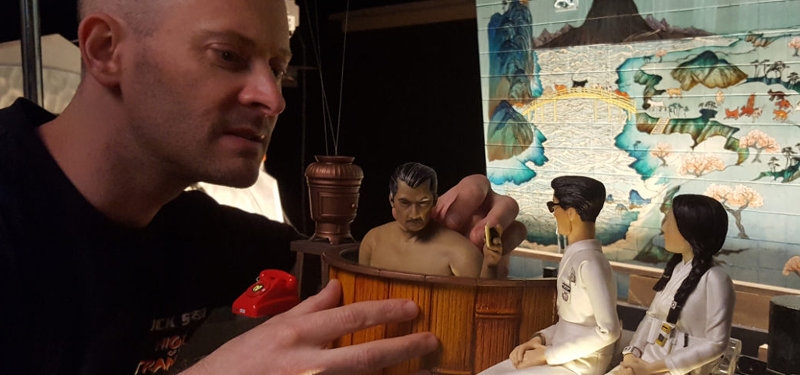 Deadline | Event Dates (period)
City
Pinewood Studios, London
Email
This email address is being protected from spambots. You need JavaScript enabled to view it.
Final submission deadline
2019-07-12
Submission/Registration Fee
Yes
His credits include (credits include Wes Anderson's Oscar-nominated Isle of Dogs & Tim Burton's Oscar-nominated Frankenweenie. His recent contributions include animating My Life As A Zucchini (Claude Barras dir.).

Tim Allen now organizes a 4-week stop-motion animation course focused on body language, anatomy & performance with stop motion puppets.
Each week is broken down into 4 sections, starting simply & gradually building up complexity: Anatomy & Body Language, Walking & Running, Character Staging & Performance & lastly, Advanced Performance. The weeks can also be booked separately.

Course Summary
Frame by frame analysis of professional stop motion examples
Detailed breakdown of performance for story telling
Technologies and equipment orientation
Hands-on animation workshops
The use of puppets and body movements & emotions
Facial features
Submissive and dominant behaviour
Walking and running
Character staging and performance
Body language breakdown focused on psychology & motivation of character & story
Understanding the use of weight & anatomy
Staging scenes with 1 character & multiple characters
The highly sought-after new Stickybones puppets, renowned for their incredible articulation, will be used in the course
Specifics:
Duration: 20 days
When: 15 July - 9 August
Location: Pinewood Studios London for Creative Media Skills
Cost: (for all 4 weeks): £2275 +VAT. Course can be also booked as a separate weekly package
Event Dates
From

15/07/2019

to

09/08/2019