Accelerate Sessions: Female Figures 2 Jul 2020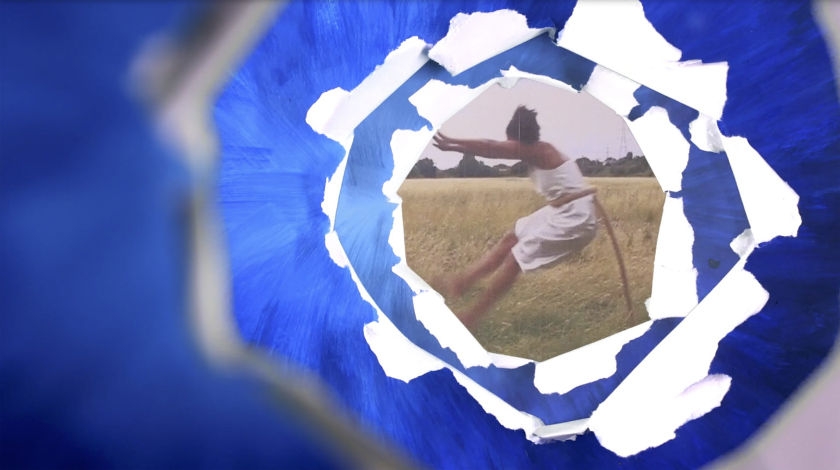 Deadline | Event Dates (period)
Final submission deadline
2020-07-06
Submission/Registration Fee
No
(featured image: Dawta by Jessica Ashman)
Accelerate Sessions: Femaie Figures
Presented in association with London International Animation Festival
On Thursday 2 July at 6pm, artists Jessica Ashman, Anna Bunting-Branch, Birgitta Hosea and Michelle Kranot will present their work and discuss the opportunities and challenges of working with live performance and technology. All four work with animation in their practice and are going beyond the single screen to create immersive worlds where performance is integrated into their work.
There will be a Q&A led by Animate Projects producer Abigail Addison, where you will have the opportunity to ask questions of the speakers.
Join us on Thursday, 2 July, 6-7pm, on Zoom. The event is free. As spaces are limited please register here:
Female Figures was devised in 2017, born from a desire to present an alternate view of women's bodies and women's stories. In recognition of the under-representation of female animators within the independent animation sector, the programme spotlights some of the incredible work crafted by contemporary animators, both in the UK and internationally.
Female Figures is the first in the Accelerate Sessions series of online conversations with artist animators, running across Summer/Autumn 2020, with guest programmers Edwin Rostron (Edge of Frame), Alys Hawkins and Ellie Land (Animated Documentary), and Adam Pugh.
Supported by supported by Lottery funds from Arts Council England through its Emergency Response Fund.
SPEAKERS

Jessica Ashman is a multidisciplinary artist working in animation and moving image. Her work focusses on creating experimental narratives that explore gender, identity and race, using traditional animation techniques, installation and performance. She is a BAFTA Scotland award winner and MA Animation graduate from the Royal College of Art. Jessica has been selected for the Berlinale Talent Campus, Edinburgh International Film Festival Talent Lab and B3 Media's Talent Lab. As well as her arts practice, Jessica also engages in arts education, teaching at Goldsmiths and the University for the Creative Arts. She runs arts workshops for young people in institutions such as the ICA and Watts Gallery and is currently a Schools Workshop Artist at Tate Modern.
https://jessicaashman.com

Anna Bunting-Branch is an artist and researcher based in London.  Moving between different practices – including painting, writing and animation – her work explores science fiction as a methodology to re-vision feminist practice and its histories.  Recent solo presentations include Warm Worlds and Otherwise, QUAD (2020) and Wysing Arts Centre (2018) and The Labours of Barren House, Jerwood Space (2017). Selected group presentations and publications include Soft Bodies (with Aliyah Hussain), Castlefield Gallery (2020); Fandom as Methodology, Goldsmiths Press (2019), _you feel me, FACT (2019); POEKHALI!, Bergen Kunsthall (2018). Anna is currently undertaking a practice-related PhD at Slade School of Fine Art, UCL, supported by the AHRC London Arts & Humanities Partnership.
 http://www.annabuntingbranch.com

Birgitta Hosea is an expanded animation artist whose work extends the moving image from the flat screen into animated installations, performance and sequential images. Recent exhibitions include National Gallery X; Venice & Karachi Biennales; Oaxaca & Chengdu Museums of Contemporary Art; InspiralLondon and Hanmi Gallery, Seoul. Currently Director of the Animation Research Centre at the University for the Creative Arts, Farnham, she was previously Head of Animation at the Royal College of Art and prior to that at Central Saint Martins, where she completed a practice-based PhD in animation as a form of performance. She has written a number of publications on experimental animation.
http://www.birgittahosea.co.uk

Michelle Kranot is an award winning artist and animation director. In her recent works she plays with VR, participatory installations (Nothing Happens, Songbird) and collaborative projects (How long not long, Suggestion of least resistance). Her practice is frequently characterised by a poetic sensibility and hand painted, fragmented narratives. Together with Uri, she is the founder of TinDrum, a research & development studio, and is the producer of ANIDOX – focused on development and production of animated documentaries. Part of The Animation Workshop, Denmark. Born in 1977, she grew up in New York, London and Tel Aviv and is the mother of four.