Animae Caribe 2023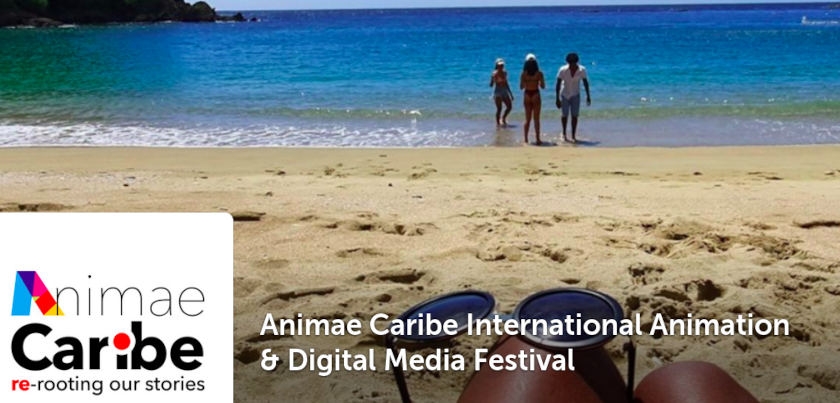 Category
ANIMATION & FILM FESTIVALS
Deadline | Event Dates (period)
Email
This email address is being protected from spambots. You need JavaScript enabled to view it.
Final submission deadline
2022-08-31
Submission/Registration Fee
No
About the Festival: Apart from the fact that Animae Caribe International Animation & Digital Media Festival is still celebrating 20 Years as the premiere Animation festival in the Caribbean, we are so happy to announce that we are on-island, alive, and ready to enjoy the outdoors once again. Animae Caribe is a movement, a gathering, a way of working collaboratively between creative entities to use animation, game design, and technology to empower entertain and educate a section of society that does not have access or means to the fruits of digital media and technological tools. Based on the southernmost island in the Caribbean, off the border of South America, it is a festival destination, that bursts at the seams with diverse and unique content. From October 28 to 31, the festival will turn the islands into the premiere destination for the festival experience.
The four-day event brings together experts, students, creatives, and talent to create a premier event that will innovate and inspire everyone who attends. After a successful 2020 online edition, AC21 returns with blended options for 2021, all of its programs and conferences will be available on various platforms, from VR Experiences like Alt Space and High Fidelity to traditional Zoom platforms. It will continue to be a space for networking, screening, and industry exposure, but also an amazing opportunity to experience the Caribbean #islandlifebliss through inter-island online events culminating in 3 Days of conferences, screenings, receptions, and VR closing ceremony on the Island of Tobago.
2022 Festival Coverage
(Archive) Call for Entries
The 20th Animae Caribe International Animation & Digital Media Festival will take place from 28 September to 1 October 2022.
Categories
ANIMATED SHORT FILMS: Animated short films that are artistically and technically sound with a storyline that is rich in concept and message. This could belong to any genre and demographic but must demonstrate a critical, stylized, theme, and narrative.
ANIMATED SERIES PILOTS: Pilots of animated TV series with rich stories that appeal to the designated demographic. Submissions will be judged on concept, design, narrative, and suitability to self-defined demographic.
MULTIMEDIA EXPERIENCES – GAME AR VR INTERACTIVE MEDIA: All entertainment work that utilizes interactive technology produced for mobile consoles and tablets. Submissions will be open to all demographics and judged purely on playability, appeal, and design.
INDIGENOUS ANIMATED SHORT: Though loosely used, this category encourages work that uplifts the stories of and by Indigenous peoples. An Indigenous creative must be credited in a key role such as director, producer, or screenwriter. To recognize the varied experiences of indigenous persons, the content of the film can be broad in its genre and context. If there are any concerns about authenticity the festival programmer may request additional information in order to clarify eligibility.
STUDENT ANIMATION: Animated films made by students from around the world who are currently enrolled in a school, on any level post-secondary diploma or degree. Submissions will also be considered for students who were so enrolled during the films' production.
Awards & Prizes
Animae Caribe 20th Anniversary Awards
AC21 20th Anniversary Merchandise
AC21 Live Like a Local Hampers
Discounted Airline tickets for AC2022
Others are to be confirmed.
Event Dates
From

26/10/2023

to

28/10/2023