Animatou International Animation Film Festival 2023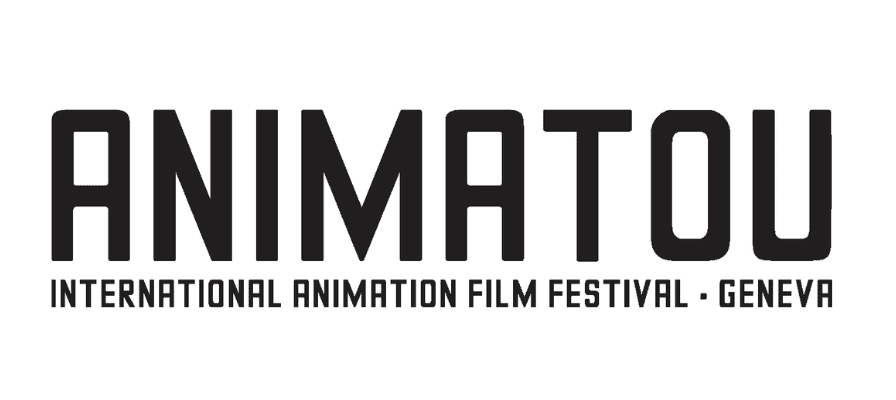 Category
ANIMATION & FILM FESTIVALS
Deadline | Event Dates (period)
Email
This email address is being protected from spambots. You need JavaScript enabled to view it.
Final submission deadline
2023-05-15
Submission/Registration Fee
Yes
Festival Description: Animatou is a festival, dedicated to bringing the best of Swiss and international animation to spectators of all ages and promoting awareness of art films rarely screened in commercial cinemas. Animatou was founded in 2006 in Geneva, Switzerland, to promote Swiss and international animation cinema. The Association is active all year round, proposing a wide range of events for all ages and all audiences. The highlight of the year comes in early October with the Geneva Animation Film Festival.
2023 Call for Entries
The 18th ANIMATOU Geneva Animation Film Festival will take place from October 5 – 14, 2023 in Geneve, Switzerland.
The Festival film programme is made up of two parts:
The competitive sections bring together animated shorts released in the preceding two calendar years. The films are selected by a committee of animation cinema professionals.
Out-of-competition programmes include screenings dedicated to Swiss premieres for feature films, series, student films, programmes dedicated to the country of honour, and various carte blanche or thematic programmes.
Eligibility criteria:
All short animated films released

from January 2022 to May 2023

are eligible for competitive programmes. An exception will be made for the films that were submitted to Animatou in 2022, and then withdrawn for reasons of exclusivity.
Films should not exceed the 50-minute mark.
Categories:
International Competition: Animated shorts of all origins, which are not classified as documentary or experimental.
Doc'Anim International Competition: Animated documentary shorts of all origins.
Labo International Competition: Experimental animated shorts of all origins.
Swiss Competition: Swiss animated shorts*.
Caramel & Pistachio Competitions Selections of animated shorts for toddlers, from all over the world and of all genres and styles (from 3 to 8 years old).
Competitions for Swiss Schools: These five programmes are dedicated to primary and secondary school kids in Canton Geneva, as well as higher education students from the whole of Switzerland. A choice of films from the current year's selection is made on the basis of age groups representing all school year levels, ranging from 4 years old to Higher Education (16+). The five honorary Swiss Schools Awards are given by vote of the students after debate. The teachers do not participate in the vote.
Compétition Beau-Séjour: A programme for both patients and visitors at the Division of Rehabilitation and Internal Medicine Beau Séjour of the Geneva University Hospitals (HUG), made of films from the current selection. The honorary Beau-Séjour Award is given by vote of the audience at the Hospital.
Artopie Competition: This programme gathers films from the current edition specifically for teenagers in the various services of the Child and Adolescent Psychiatry Division of the Geneva University Hospital. The honorary Artopie Award is given by vote of the teenagers from various hospital units (Malatavie, Salève, Hôpital de jour, and Médecine A2 hospitalisation) who are present at their private screening. Adult accompanying staff members do not participate in the vote.
*Note on the Swiss origin: a film's official origin is determined by its production entity, and indicated as such in the Festival communication tools. However, the admission criteria for Animatou's Swiss Competition only require that the director or one of the production entities be either of Swiss nationality or based in Switzerland. A film can therefore be submitted for the International Competition and selected in the Swiss Competition, or feature in the Swiss Competition as well as one or more other international ones.
Moreover, the out-of-competition programme showcases animated feature films or shorts made for television or cinema, which may or may not be distributed in Geneva or Switzerland. The year of production is irrelevant. A copyright fee will be discussed. 
Deadline: 15 May 2023 (submission platform may add a fee)
Archive
2020 Festival Coverage
Festival Trailer: Animation: Léonie Courbat
2019 Festival Coverage
For the 2019 edition of the Animatou Festival, Poland – a country boasting pristine forests, dreamy natural landscapes, and, incidentally, a huge standing in animation – is this year's country of honour.
Event Dates
From

05/10/2023

to

14/10/2023