Animayo Festival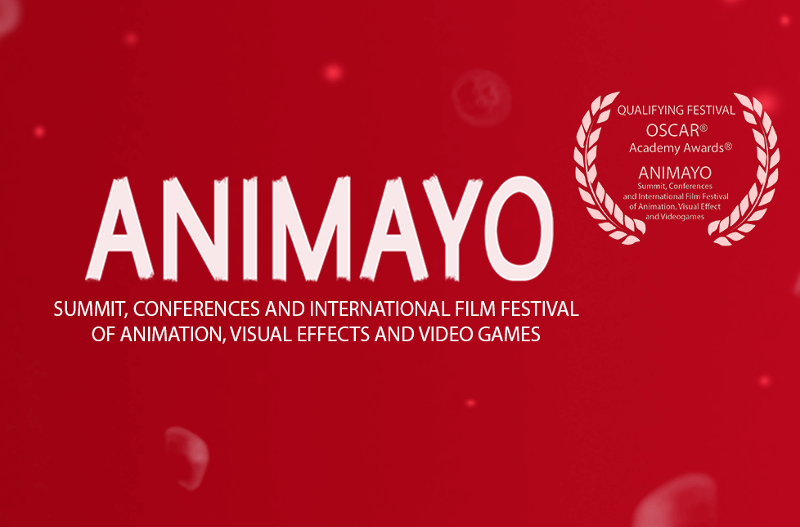 Category
ANIMATION & FILM FESTIVALS
Deadline | Event Dates (period)
Email
This email address is being protected from spambots. You need JavaScript enabled to view it.
Final submission deadline
2023-01-31
Submission/Registration Fee
No
Festival Description:
Animayo is an inspirational event that was born in 2006, directed by the Spanish director and producer Damián Perea, who was one of the first ambassadors of Spain of the European Animation Émile Awards and a member of the European Academy of Cinematography (EAA).
Animayo winners qualify for the Academy Awards (Best Short Animation Film), both in the international category and the Spanish-language competition
2023 Call for Entries (Archive)
The Eighteenth International Summit ANIMAYO 2023 has opened its call for entries and invites you to be part of the new edition of the event. It will be held onsite 2023.
May participate people older than 18 years and animation studios, of any nationality that complies with the requirements established in the Official Rules and the technical standards that are presented in their future exhibition.
Maximum duration: 30 minutes. Films produced after 2021 (and not previously presented in previous Animayo editions) are eligible.
Categories
The International Jury will award, on a mandatory basis, the category:
• '"Grand Jury Prize" (winning work of the Festival and pre-selected for the Oscar® Awards).
• The Jury of the Spanish-language Animation Category - Animación con Ñ, (pre-selected for the Oscar® Awards), will decide on the awarding of the "Best Spanish-language Short Film - Animación con Ñ".
• Jury in the category of Cinemagraphs, Music Videos, and Advertising (Commissioners), shall declare winners in the following categories:
• Best Video Game Cinematics
• Best Music Video
• Best Advertising (Commissioner)
In addition, the Selection Committee reserves the possibility of awarding Special Mentions of the Festival in case it deems it appropriate. On the other hand, Damián Perea, director and producer of the Animayo Festival, reserves the possibility of awarding a prize called the "Director's Award".
Other categories of prizes to be awarded by the International Jury, which may be modified, substituted, increased or reduced, will be:
• Best short film of social interest
• Best 2D short film
• Best 3D Short Film
• Best Visual Effects Short Film
• Best Humorous Short Film for all audiences
Best Humor Short for Adults Only
• Best Student Short Film
• Best Advertising
• Best Music Video Clip
• Best Video Game Cinematics
• Jury's Special Mentions
• Best Work of Virtual Reality and/or 360º.
The promoter reserves the right to award prizes as Special Mentions.
Award winner: 3000 EUR
Deadline: 31 January 2023
For any questions or additional information, please feel free to send an email to This email address is being protected from spambots. You need JavaScript enabled to view it.
NB: 2024 Event dates are tentative
Event Dates
From

03/05/2024

to

08/05/2024