ASK (Animation Support Kit), 20 Jul -8 Aug 2020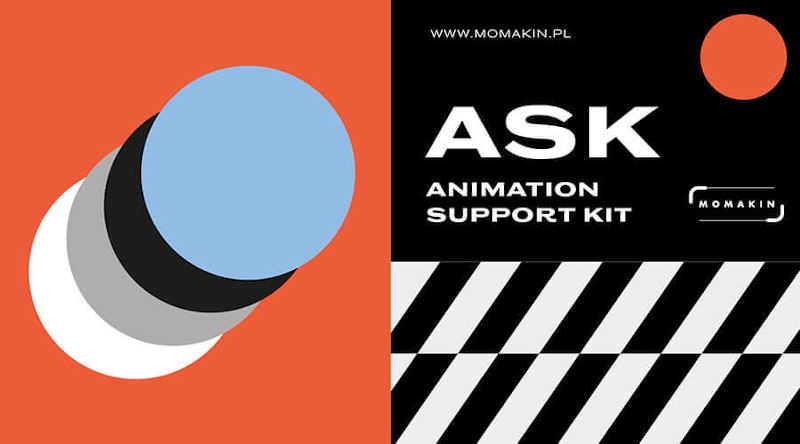 Deadline | Event Dates (period)
Email
This email address is being protected from spambots. You need JavaScript enabled to view it.
Final submission deadline
2020-07-15
Submission/Registration Fee
Yes
MASTER CONSULTATIONS AND WORKSHOP ON ANIMATIC.

How to make a film character roll their eyes in a characteristic way? What should a shrew's fur be made of to make it look natural? What one is supposed to do to make works on the puppet's animation not only showy, but also effective? If creators of animated films want to ask specific questions related to mastering solutions, they may do so by talking to recognised practitioners as Tim Allen or Magdalena Bieszczak as part of the ASK: Animation Support Kit. This debuting program for professionals was developed by MOMAKIN.
The ASK project, implemented entirely online, is both an advisory scheme, as well as the opportunity to acquire new skills. Its first edition consists of consultations with experts in terms of puppet's design and animation, as well as of a 3-week specialist workshop for those who are interested in creating an animatic, which represents an inseparable element in the film production process. As a result of joint work, an animatic for a 10-minute film by Martin Bell – a British animator, an experienced visualisation supervisor who has worked on the titles such as "Jurassic World: Fallen Kingdom", "Fast & Furious Presents: Hobbs & Shaw", "Cinderella", "Aladdin", or the latest part of the adventures of the famous agent 007 "No Time to Die" – will be produced.

Experienced animation creators and artists specialising in stop motion films were invited to cooperate with the ASK. Among the experts are: Tim Allen, a British animator, a member of the crews making such animated blockbuster films as "Corpse Bride" or "Fantastic Mr. Fox"; Magda Bieszczak, currently employed in the American studio Laika, co-creator of the successes of Tim Burton or Wes Anderson, as well as Sylwia Nowak, Piotr Knabe, and Marcin Zalewski – artists who have a lot of puppet productions in their portfolio, including "Isle of Dogs" and the Oscar-winning Peter &the Wolf" directed by Suzie Templeton.

During the one-hour ASK consultation one can professionally discuss selected issues regarding a specific animated project – either planned or in production (at any stage of development). Participation in the workshop on animatic can take place regardless of the selected consultations. If someone wishes to take part in it, they must be able fluent in the use of the Adobe CC software environment (Photoshop, Premiere, and After Effects). There are 10 slots waiting for those willing to study under the watchful eye of Martin Bell.
Fees:195 per one-hour consultation / 295 EUR for the workshop
Deadline:

8 July

 

15 July

2020
Event Dates
From

20/07/2020

to

10/08/2020