Boddinale Stop Motion Academy, 2021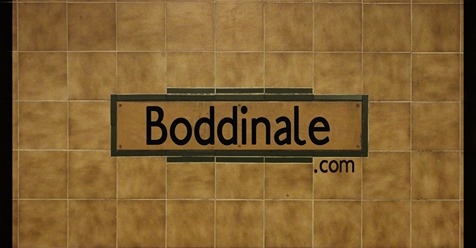 Category
ANIMATION & FILM FESTIVALS
Deadline | Event Dates (period)
Email
This email address is being protected from spambots. You need JavaScript enabled to view it.
Final submission deadline
2021-12-15
Submission/Registration Fee
No
2021 Dates to be confirmed, Call for Entries to Follow
2020 Coverage
2020 Call for entries:
Boddinale 8th edition will happen from February 20th to March 1st 2020 at the Fltugraben Building
The call is now open for movies in our 5 categories: Feature, Short, Documentary, Animation, Music Video. No limit in production year, no limit on styles, genres, topic, technique. As long as we get to watch it all together.
Only rules to apply are:
- Be Berlin based, somehow
- The work you present has to tell a story
- You have to come for your screening and talk with your public right after
- Provide English subs when necessary
To apply send us a link to your work and info about yourself at This email address is being protected from spambots. You need JavaScript enabled to view it. with the category you wish to apply for in the subject line.
This call will stay open until December 31st 2019
Proposals for workshops, installations, collaborations or experiments are welcome.
To be part of Boddinale Stop Motion Academy you can write at This email address is being protected from spambots. You need JavaScript enabled to view it.
2019 Stop-Motion Boddinale Academy Coverage (Archive)
11.02.2019 10:00 - 18:00
Lightning for Stop Motion Animation by Ondra Nedvěd - Cinematographer of the "The Kite"
Participants could learn about basics of theoretical and practical aspects in lighting the stop-motion setup. They will earn practical knowledge of setting the lights for stop-motion camera for basic stop-motion scenography settings.
8 participants // 50€ per day
12.02.-14.02.2019
Stop Motion Animation by Julia Peguet - Animator Aardman Animations
This workshop will be based on three exercises, one per day. We will cover strong body poses as well as time and space which are the most crucial tools an animator has to convey meaning and emotions to the spectator through their puppet. The exercise of the last day is also a game. The aim is to have maximum fun while learning!
10 participants // 50€ per day
15.02.-17.02 2019 10:00 - 18:00
by Roos Mattaar - Armature Builder John Wright Model Making
This three day armature building workshop will be an intensive course on armature building for stop motion animation. The participants will go away with a better understanding of industry standard processes of armature fabrication, pros and cons of wire and ball and socket armatures and what tools and materials are
needed for the different processes.
8 participants // 50€ per day
Event Dates
From

20/02/2021

to

01/03/2021