Educating Animators Conference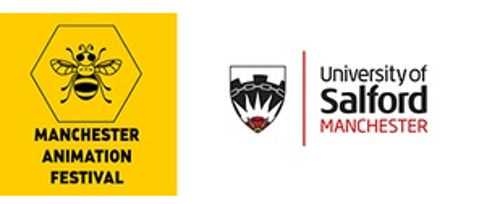 Deadline | Event Dates (period)
City
Media City, University of Salford, UK
Email
This email address is being protected from spambots. You need JavaScript enabled to view it.
Final submission deadline
2018-09-10
Submission/Registration Fee
No
'Educating Animators Conference: Teaching the world's most expressive artform'  is part of Manchester Animation Festival 2018 in collaboration with HE Partner – University of Salford (16 November 2018)
Call for Abstracts:

Animation may well claim to be the world's most expressive artform. As it is open to collaborate with many different mediums it offers a platform that has no defined boundary. With limitless creative potential, approaching animation from an education point of view may sometime prove a challenge. The focus of the academic conference will be the pedagogic response to animation; how it is taught and understood across Higher Education, Schools, Community Workshops and within Industry itself. The interdisciplinary and heterogeneous nature of animation creates a complex and rewarding challenge to creating and delivering a creative curriculum. The new affordances of emerging technologies like VR, the expectations of learners, the historical and cultural contexts, and pressures of being commercially relevant also create tensions and opportunities to explore. The conference is an opportunity to share and debate good practice across the education sector, and open up conversations with industry to support knowledge transfer, to explore this creative industry and how we shape it through a curriculum.
We invite submission of : Proposal for Presentations of 15mins. The conference would like to encourage those engaged with Practice based Research that informs their teaching and learning - those that develop Artist Films, Prototypes, Documentaries & Behind the Scenes Videos of Case Studies / Projects are welcome to submit their work.  Presentations with films need be included within the 15mins.
List of Topics : Suggestions ( but not limited to )
Curriculum Development in Higher Education courses
Animation as an interdiscplinary form ( eg. computer games / illustration / graphic design )
Personal Practice as Teaching Material
Use of Online Resources ( eg. Plural Sight / Lynda.com )
Animation in Schools
Risk , Experimentation and Play
Delivering Animation History & Context within a course
Use of Archives in Teaching
Community Workshops and Societies
Continual Professional Development in Education / Industry
Technologies ( old and new | digital and analogue )
Internships / Industry Mentoring
Engaging with Live Briefs / Competitions / Festivals
Showreels & Portfolios
Submission Guidelines
GUIDELINES:
Interested individuals should send the application by email to: This email address is being protected from spambots. You need JavaScript enabled to view it.. Please include the following 2 separate files:
File 1 (Word or PDF): Name, Email, Affiliation (if any), Title, Bio (no more than 250 words), Link to Personal Vimeo / Youtube or DropBox content ( if appropriate )
File 2  (Word or PDF): Abstract for presentation (no more than 250 words)
Please do submit the abstract as a separate document without any personal information to enable blind review. include images in low resolution, web-ready formats (where appropriate)
Formatting
The Harvard Referencing system must be used.
All abstracts should be submitted in Microsoft Word document files (.doc) or PDF
 
IMPORTANT DATES
Abstract of 250 words : Deadline by Monday 10th September 2018 – sent to This email address is being protected from spambots. You need JavaScript enabled to view it.
Notification of Acceptance: 17th September 2018
Delivery of Presentation materials ( Slideshow / Video ) : 5th November
Venue: MediaCityUK, University of Salford, Salford, M50 2HE
About Manchester Animation Festival
Manchester Animation Festival  brings one of the UK's biggest animation hubs together and invites the international community to join us to delight in all things animated. Animation is everywhere, from the smallest smart phone screen to the largest cinematic projection. Manchester Animation Festival unites artists, practitioners, students and enthusiasts and all those in between to savour the many and varied achievements of the animated form. If you're an animation insider or just want to see something unique, you don't have to be an animation aficionado to join us for animated short competitions, feature films, retrospective screenings, workshops, networking events, panel discussions, masterclasses and screen talks from the industry's finest between 13, 14 and 15 November 2018.
Contact
All questions about submissions to the Educating Animators Conference should be emailed to

Annabeth Robinson | Course Leader BA(Hons) Animation
This email address is being protected from spambots. You need JavaScript enabled to view it.
{SCOpenGraph title=Educating Animators Conference, 16/11/18}