Fantoche International Animation Film Festival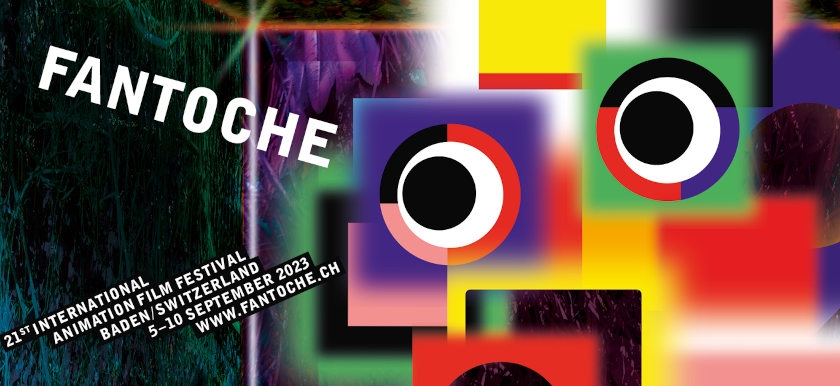 Category
ANIMATION & FILM FESTIVALS
Deadline | Event Dates (period)
Email
This email address is being protected from spambots. You need JavaScript enabled to view it.
Final submission deadline
2023-05-14
Submission/Registration Fee
No
Event Description

Fantoche is Switzerland's most prestigious animated film festival and is one of the leading events for the medium in the world. It takes place every year in September over the course of six days in the Swiss town of Baden. The festival, which benefits from broad media coverage, attracts both industry professionals and the general public – over 25,500 ticket sales were recorded in 2015.
 2023 Festival Coverage
2023 Call for Entries (Archive)

Fantoche 2023 is open to films applying all animation techniques, including combinations of live action and animation, lasting a maximum of forty minutes and completed after 31st December 2021.
INTERNATIONAL COMPETITION
In its "International Competition", Fantoche showcases the best and most interesting new examples of animated short film production worldwide. The competition is a potent mix of contemporary animated film and illustrates the impressive diversity and power of this medium.
Films using all types of animation techniques can be entered, including the combination of live-action and animated film, with a maximum duration of 40 minutes. Student films, independent productions, art-film commissions, and game sequences will be treated equally. Commercial advertising films are excluded from the competition.
SWISS COMPETITION
The selection criteria for the "Swiss Competition" correspond to those of the "International Competition": The festival wants to see new trends, fresh talents and interesting experiments, alongside established auteur films and animation. All Swiss productions which are entered in the "International Competition" are also added to the selection for the "Swiss Competition" and can be nominated for both competitions at the same time.
 Awards & Prizes 
International Competition: Total prize fund 25'000 CHF 
Swiss Competition: Total prize fund 20'000 CHF 
Kids Film Competition: Total prize fund 2'000 CHF
2022 Festival Coverage

2021 Festival Coverage
2020 Festival Coverage
2019 Festival Coverage
2018 Festival Coverage

2017 Festival Coverage
2016 Festival Coverage
2015 Festival Coverage
2014 Festival Coverage
2013 Festival Coverage
NB: 2024 Festival Dates are tentative
Event Dates
From

05/09/2024

to

10/09/2024