Festival Internacional Stop Motion Mx 2023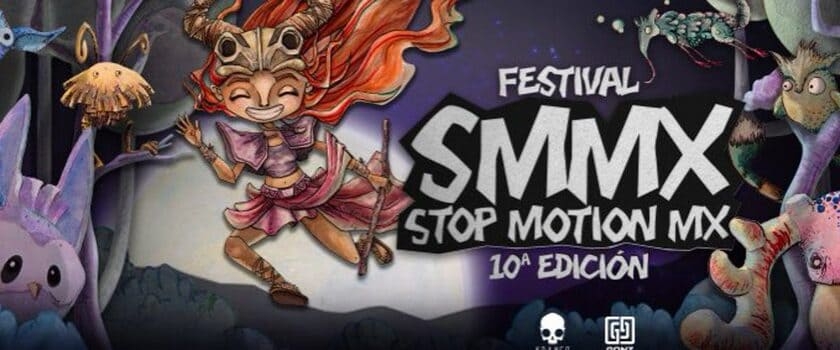 Category
ANIMATION & FILM FESTIVALS
Deadline | Event Dates (period)
Final submission deadline
2023-09-01
Submission/Registration Fee
No
Festival Description: Stop Motion MX Film Festival is an international project that promotes and disseminates stop motion animation since 2013 in Mexico City. Year-round, SMMX encourages this unique combination of technology and craftwork with multidisciplinary workshops, conferences, and events, involving participants from all around the world. The Festival gathers professionals and independent creators alike as well as enthusiasts and fans of all ages for a truly unique cinematic experience.
2023 Call for Entries
The 10th edition Stop Motion MX Film Festival will take place from 23 to 25 November 2023 in Mexico city.
Competing categories
INTERNATIONAL-Short films from anywhere in the world.
CHILDREN'S – Children's entertainment.
VIDEO CLIP – Visual and sound production.
ADVERTISEMENT – Products and services promotion.
STUDENTS' – Works by students exclusively at universities.
MEXICAN – Mexican productions only.
LATIN AMERICAN – Latin American productions only.
EXPERIMENTAL –Free audiovisual expression containing mixed techniques or alternative materials.
KIDS- Made for children.
ANIMATE THE PHRASE - Productions of 10 seconds: 'Stop Motion Film Festival', 'Stop Motion Mx' or 'SMMX'.
Eligibility criteria
Students, independent visual artists, filmmakers, the general public, and enthusiasts of any nationality may enter the contest individually or collectively.
All audiovisual stop motion works and mixed-technique works with at least 50% of stop motion animation may compete.
All productions created

between January 2019 and August 2023

may compete.
The prize is the 'Xoloitzcuintle' statuette. All delivery costs will be covered by the SMMX Organizing Committee. The winners may be invited to future in-person or virtual editions of the Festival as special guests.
Deadline: 1 September 2023 (no entry fee)
ARCHIVE
2020 Festival Coverage:
Event Dates
From

23/11/2023

to

25/11/2023