Festival Stop Motion Montreal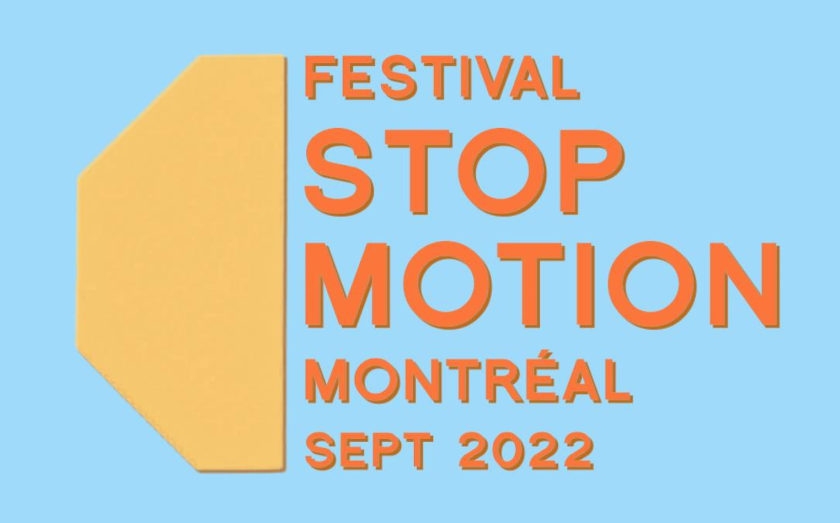 Category
ANIMATION & FILM FESTIVALS
Deadline | Event Dates (period)
Email
This email address is being protected from spambots. You need JavaScript enabled to view it.
Final submission deadline
2022-06-20
Submission/Registration Fee
No
Festival Description:

Created in 2009 by Érik Goulet, a stop motion animation teacher at Concordia University, the Festival is first created under the name of Montreal Stop Motion Film Festival (MSMFF). The festival gathers professionals and independent creators alike as well as enthusiasts and fans of all ages for a truly unique cinematic experience.
2022 Call for Entries
Submission categories:
Professional Films: Films, television shows, and ads produced with private funding. A producer who is not the director of the project is involved in editorial and creative decisions. The director of the project does not have full creative control of their work.
Independent Films: Films produced in an independent setting with or without financial assistance. The director is the person who initiated the project and is the driving force behind it. They have full creative control of their work.
Emerging Talent Films: Films made in school, as part of a course or a workshop.
Youth Films: Films suitable for a general audience and children of all ages. This category is open to all types of productions: professional, independent, and emerging talent films. This category presents works whose themes and values appeal more specifically to a young audience
Definition:
The movement of three-dimensional objects animated frame by frame defines stop motion.
Pixillation is defined as a stop motion technique using persons to create animation frame by frame.
For films using a variety of techniques, a minimum content of 75% stop motion animation or pixillation is required in order to be considered eligible.

Ineligible techniques:
Cut-out animation, time-lapse photography videos (videos created through the photographing of live-action movement at scheduled or sporadic intervals) and videos made through editing live-action footage to produce a "stop motion" effect are not eligible for the Festival
Ineligible techniques:
Cut-out animation, time lapse photography videos (videos created through the photographing of live-action movement at scheduled or sporadic intervals) and videos made through editing live-action footage to produce a "stop motion" effect are not eligible for the Festival.
Eligibility criteria:
Only films produced after January 1st, 2020 are eligible for selection
Only films less than 30 minutes, using stop motion animation and pixillation techniques will be considered
There are no fees associated with submitting a film. Entry is free.
Read the festival's rules and regulations and submit your film online.
Deadline: June 20th, 2022 at 11:59pm EST.
2020 Festival Coverage:
Winners:
The Festival team and jury members assembled to announce this years award winners and, thanks to the virtual format, had some of the filmmakers join in to accept their awards from wherever they were across the globe. The jury, made up of industry professionals, was composed of Maral Mohammadian; producer at the National Film Board of Canada, Bren López Zepeda; Montreal animator and independent filmmaker and Aaron Wood; co-founder and producer at London's Slurpy Studios.
Best Emerging Talent Film: Une de Perdue | A Lost One by Marie Clerc (France)
Best Independent Film: KKUM by Kangmin Kim (South Korea)
Best Professional Film: Uzi | Ties by Dina Velikovskaya (Germany / Russia)
Best Youth Film: The Silly Duck Wizard by Terry Ibele (Canada)
École NAD - UQAC special prize for a Canadian film: In the Shadow of the Pines by Anne Koizumi (Canada)
Public Choice Award presented by See Learn Academy: Un Coeur d'Or | Heart of Gold by Simon Filliot (France)

The Jury also prepared Special Mentions for each of the categories:
Youth Films: Something Witchy by Arielle Demilecamps (Norway)
Emerging Talent Films: À la mer poussière |To the Dusty Seaby Héloïse Ferlay (France)
Independent Films: Machiniby Tétshim and Frank Mukunday (Democratic Republic of Congo)
Professional Films: Matilda ir atsarginė galva | Matilda and the Spare Head by Ignas Meilunas (Lithuania)
The Festival partnered with Canadian broadcast platform VUCAVU to bring 90 short films from 30 different countries and 3 special guest masterclass conferences online and available to the public worldwide this year, in efforts to provide a safe Festival experience to all during these unprecedented pandemic times.  
The Festival was extended to a full 7-day experience, as compared to past physical editions which took place over 3 days. A total of 11 different film screening programs were offered, which included 9 in competition and 2 thematic programs with one highlighting local talent in a Quebec films retrospective and another with a selection of Scottish films from the Edinburgh Short Film Festival. 
--------------------------- 
SPECIAL PROGRAMS
The Festival offered once again this year a special program of short films especially appropriate for young audiences as part of the youth films program of the short film competition. Musical films, fairy tales, adventure and comedy await and will appeal to youth and adults alike. Quma y las Bestias by Javier Ignacio, Luna Crook and Iván Stur transports the viewer in the middle of a savannah teeming with wild beasts, while The Happy Song by Trevor Hardy and Sum of its Parts by Alisa Stern will make the little ones dance to the rhythm of their catchy music.
In collaboration with the Edinburgh Short Film Festival (ESFF), the Scottish Films Program offers a retrospective of graduation films from the Edinburgh College of Art (ECA), a real talent incubator in Scotland. View works from local filmmakers who have been the pride of the stop motion animation scene in the UK since the turn of the millennium. Stop motion aficionados will surely recognize the famous names of Will Becher from the Aardman Animations studio and Ainslie Henderson, an independent filmmaker whose most recent film Archie is in competition this year.
Following a huge success from the Festival's 2019 edition, the TNT adult program (Terrifying, Naked and Twisted) returns with its daring, dark and sometimes bloody themes! Three Canadian films are on the program, including a film created during the confinement by artist Daniel Sterlin-Altman, Pote de baise. Also not to be missed, the documentary film Just A Guy by Shoko Hara (Quebec premiere) and Contra-Filé by Pedro Fontes (North American premiere), two films with strong visuals whose premises will take the audience out of their comfort zone. 
2019 Festival Coverage
2018 Festival News:
The festival  welcomes in its 2018 edition the experienced animator Tim Allen, who has worked on numerous productions in Europe, England and the United States, including; Isle of Dogs (2018), Fantastic Mr. Fox (2009), Corpse Bride (2005) and the Polish Oscar-winning short film, Peter and the Wolf (2006)
 NB: 2023 Festival Dates are tentative
Event Dates
From

16/09/2023

to

18/09/2023