Filmfest Dresden 2024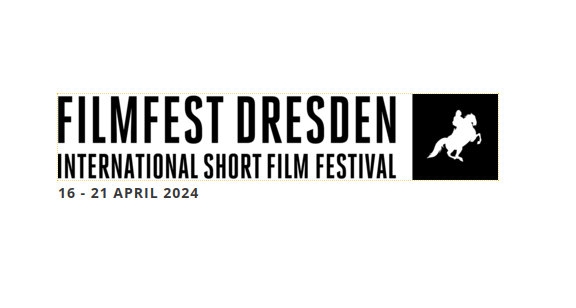 Category
ANIMATION & FILM FESTIVALS
Deadline | Event Dates (period)
Email
This email address is being protected from spambots. You need JavaScript enabled to view it.
Final submission deadline
2023-12-01
Submission/Registration Fee
Yes
Festival Description:
FILMFEST DRESDEN was founded in 1989 before the imminent collapse of the GDR and reunification of Germany. The short film festival focuses on short film in all its facets, and has become one of the most important festivals of its kind throughout Germany. FILMFEST DRESDEN is also one of the best endowed short film festivals in Europe with prizes and awards worth more than €67,000. It and attracts more than 20,000 international and national visitors, including 550 professionals.
2024 Call for Entries
Submission conditions for 36 FILMFEST DRESDEN

Eligible for submission are short films up to 30 minutes running time (incl. credits) - exception: Central German Competition. FILMFEST DRESDEN is not a premiere festival, therefore a film premiere is not necessary.
For the National and International Competition, only short fiction and animation films (incl. hybrid forms such as AnimaDoc, experimental or documentary fiction) produced after 31 December 2021 will be considered
.For the International Competition: all production countries except Germany, German co-productions are accepted
For the National Competition: production country Germany, German co-productions are accepted
For the Central German Competition, animation, short fiction, experimental and documentary films with a connection to the federal states of Saxony, Saxony-Anhalt and/or Thuringia (e.g. production location, content or biography of the filmmaker) are eligible.
Running time max. 40 minutes (including credits). Note: please contact This email address is being protected from spambots. You need JavaScript enabled to view it. if the film to be submitted is over 30 minutes long. The submission platform Shortfilmdepot accepts films up to 30 minutes.
 
Important information
Deadline: 1 December 2023
2021 Festival Coverage
The 33rd edition of Filmfest Dresden will take place from July 13-18. A total of 368 short films from 64 countries are being screened in the Competition sections and special programmes. The festival's venues in Dresden as well as the open-air locations on Neumarkt square and at the Film Nights on the Banks of the Elbe event are presenting 211 events in total.
As in the previous year, certain sections of the etc. - events.trainings.connections training and events programme are being digitally transmitted. The films in the International and National Competitions, as well as in the Regional Film Night event, are competing for a total of nine "Golden Horsemen" and seven special prizes. With two new awards, the prize money has increased this year and now amounts to €70,500 (2020: €68,000).
One focal area of this year's Filmfest Dresden is on the subject of activism in the context of an artistic or filmic approach. A range of films and series are seeking to find a balance in the relationship between politics and cinematography, such as in the three programmes from the MOVE TO CHANGE! FOCUS ACTIVISM series. Yet again  the number of animated films competing in the National and International Competitions is as high as usual with 30 entries. The filmmakers have adapted their ideas using an extremely wide spectrum of animation techniques, ranging from classic cartoons, to object animation through to 3D computer animation and experimentation with various formats.
2020 Festival Coverage
Event Dates
From

16/04/2023

to

21/04/2023