Holland Animation Film Festival, 21-25/3/18 (Edition Cancelled)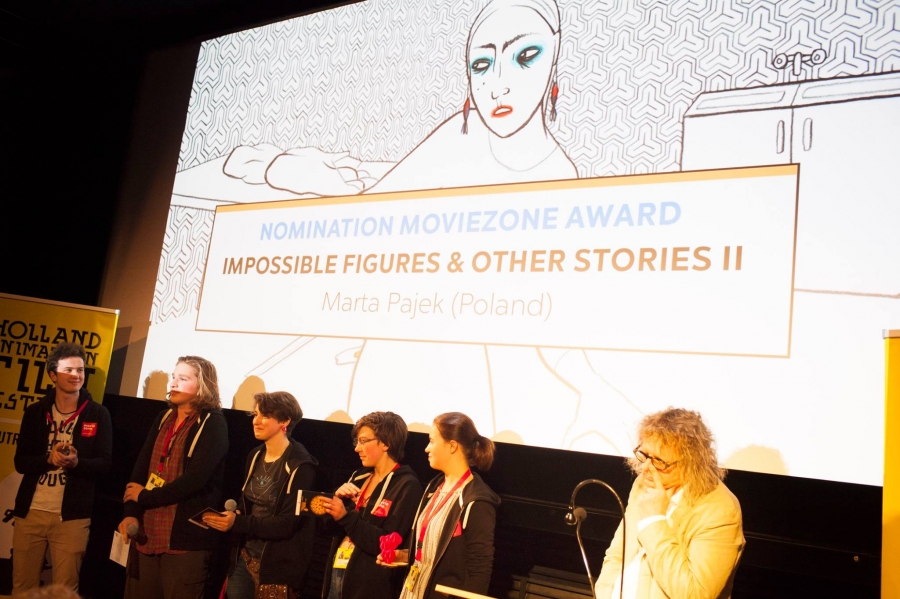 Category
ANIMATION & FILM FESTIVALS
Deadline | Event Dates (period)
City
Utrecht, The Netherlands
Email
This email address is being protected from spambots. You need JavaScript enabled to view it.
Final submission deadline
2021-12-01
Submission/Registration Fee
No
2021 Dates to be confirmed, Call for Entries to Follow
Coverage (Archive)
Festival News:


Archive: Call for entries
Eligible films must have had their  première after 1 January 2017. You can submit your film for the following competitions:
Competition features, The international competition for feature-length animation films.
Competition shorts, In the categories narrative and non-narrative.
Competition student films, Open for all films produced at art and film academies, or comparable studies.
Competition Dutch animation (jury awards, audience award), Open only for Dutch productions: shorts, student films, TV films and commissioned films (shorts and student films can also enter those international competitions through the same entry form)
The entry form for all competitions is available at the festival's website. Deadline for entries: Friday 1 December 2017.
The 21st  Holland Animation Film Festival takes place from 21-25 March 2018 in Utrecht.
Event Dates
From

21/03/2018

to

25/03/2018