Joseph Wallace Masterclass at Silk Road Int'nl Film Festival, 9/2/19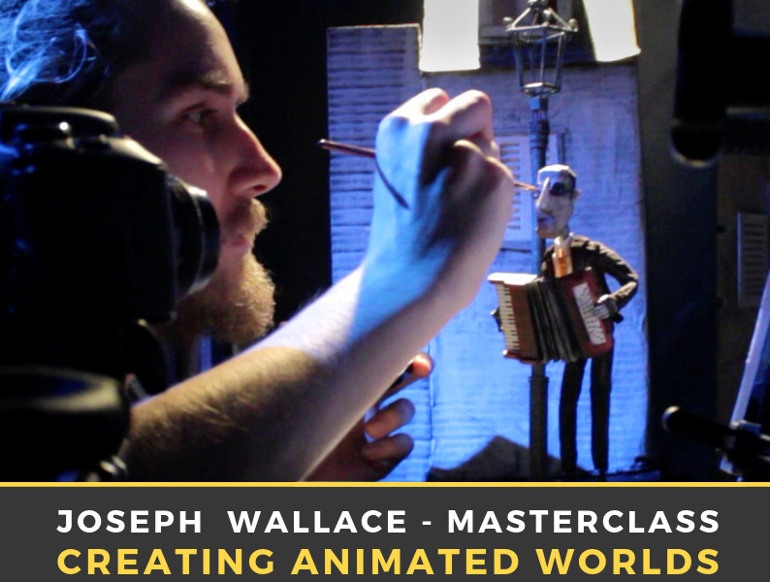 Deadline | Event Dates (period)
City
Jonathan Swift Theatre, Arts Building, Trinity College Dublin
Email
This email address is being protected from spambots. You need JavaScript enabled to view it.
Final submission deadline
2019-02-08
Submission/Registration Fee
Yes
Creating Animated Worlds - Joseph Wallace Masterclass
Venue: Jonathan Swift Theatre, Arts Building, Trinity College Dublin
Time: 9am-4pm
Supported by Screen Skills Ireland & Dublin City Arts Office
This thorough and inspiring day-long masterclass will give practitioners the opportunity to hear from internationally acclaimed animation director Joseph Wallace about his unique approach to creating puppet animation films. The class will focus on the creation, development and execution of animated films, exploring how to develop ideas, how to create an intriguing world, how to tell a compelling story and how to find an audience.
Through a discussion and dissection of the production of short films to music videos, Joseph will share industry insight into creating cinematic films from humble materials, taking designs from two to three dimensions as well as materials and methodologies. Joseph will also advise about finding success with films online and at festivals and how to build a release strategy. The masterclass will be a mixture of lecture; process breakdowns, technical explanations; screenings of works and Q&A.
This class is open to all animators and aimed at industry professionals, graduates and students working in or aspiring to work in the field of animation and particularly stop motion and puppet animation. Attendees might also be puppeteers, artists, theatre-makers, sculptors, etc, who want to expand their practice. Joseph Wallace has given talks and held workshops at institutions and universities around the world including the British Film Institute, Animac Festival, Spain, Arts and Ideas Festival, USA and Manchester Animation Festival.
The general admission price is 50 euro and for students it is 25 euro. Tickets are available through Silk Road International Film Festival (Limited tickets available, early booking recommended)
About Joseph Wallace
Joseph Wallace is a BAFTA Cyrmu nominated animation and puppetry director. He has written and directed more than a dozen shorts since 2007, which have received international acclaim and screened at festivals around the world including Kraków Film Festival, London Short Film Festival and Edinburgh International Film Festival, as well as receiving Vimeo Staff Picks. In 2017 Joseph won the Visegrad Animation Forum short film pitch for his new project. Joseph has also written and directed for theatre and created animated projections for stage as well as working as a puppetry consultant and dramaturg. His collaborators include War Horse creators Handspring Puppet Company, Bristol Old Vic and Green Ginger. In 2015 he was made a BBC Performing Arts Fellow and named one of 32 'Ones to Watch'. Joseph was the first British participant on the prestigious European training programme Animation Sans Frontières, which led him to co-found Caravel Collective in France. He is active as a curator, writer and lecturer, having spoken at festivals and universities internationally and was responsible for the film programme of the 2015 Bristol Festival of Puppetry.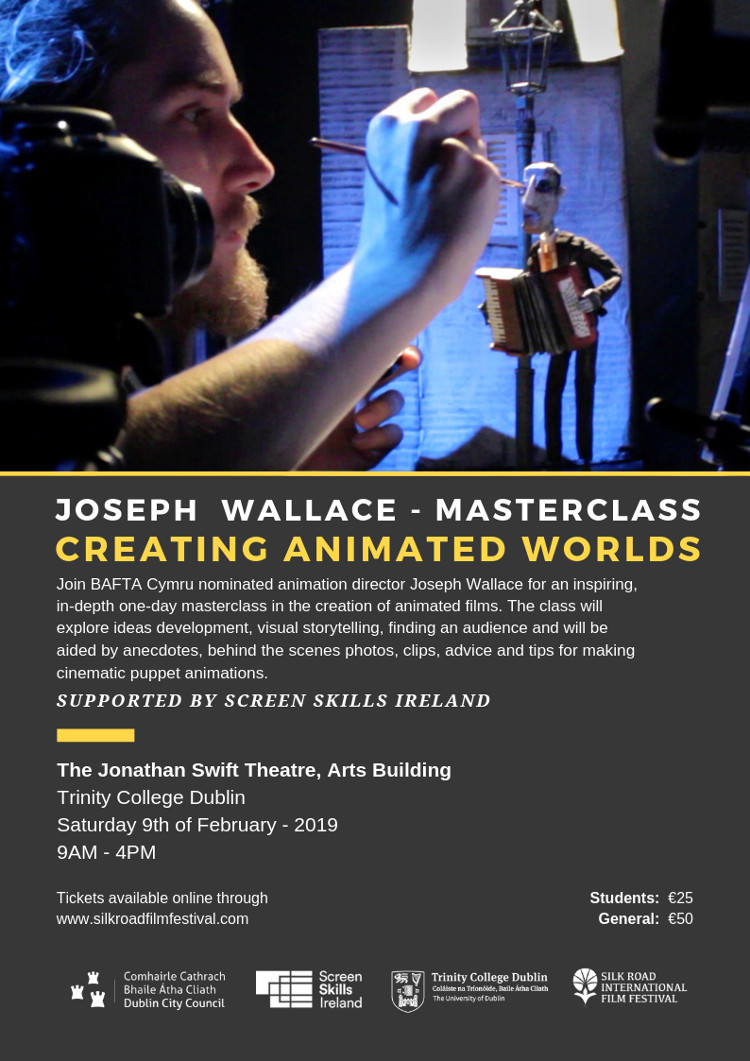 SIGN UP: Want to read more free articles like this? Sign up for Our Newsletter