Manchester Animation Festival 2023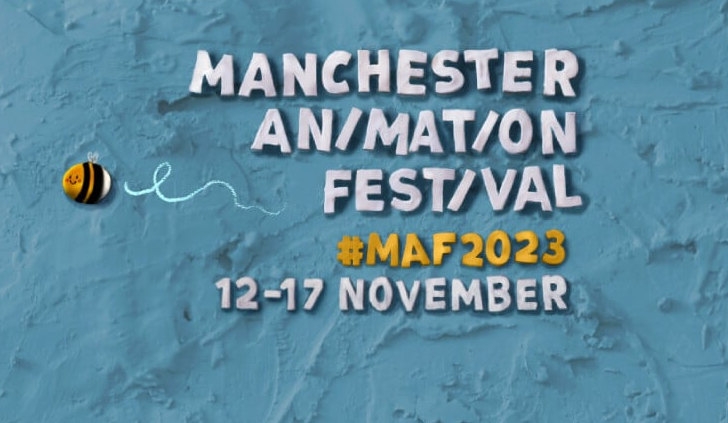 Category
ANIMATION & FILM FESTIVALS
Deadline | Event Dates (period)
Email
This email address is being protected from spambots. You need JavaScript enabled to view it.
Final submission deadline
2023-07-28
Submission/Registration Fee
Yes
Festival Description: 
Manchester Animation Festival is the UK's largest Animation Festival dedicated celebration of the animated art form. Hosted at HOME in Manchester, the festival brings one of the UK's biggest animation hubs together and invites the international community to join us to delight in all things animated. Animation is everywhere, from the smallest smartphone screen to the largest cinematic projection. Manchester Animation Festival unites artists, practitioners, students, enthusiasts, and all those in between to savor the many and varied achievements of the animated form. Manchester Animation Festival is a member of the Alliance of British Animation Exhibitors, promoting UK talent through curated screenings at home and overseas to increase the visibility and recognition of UK animation talent.
2023 Call for Entries
The festival publishes the following call for animation film categories:
Short Films: Films not made by a student or person under the age of 16.
Student Films: Films created by undergraduate and post-graduate students.
Commissioned Films: These can be educational or scientific films, music videos or for advertising, commercial or promotional purposes. Commissioned films must have the permission of the rights owner before submission.
Immersive Films: Films that abandon traditional screening conditions and opt for an immersive format, this could be VR (interactive and non-interactive), AR or 360° films.
All films must have been completed after Friday 29 July 2022. All animation techniques are eligible
Deadline: 15 May (early), 30 June (regular), 28 July 2023
 Will Becher, the Oscar-nominated co-director of Shaun the Sheep Movie: Farmageddon has been revealed as the artist who has designed the Manchester Animation Festival 2023 ident.
2020 Festival Coverage
2019 Festival Coverage

2018 Festival Coverage
Event Dates
From

12/11/2023

to

17/11/2023