Masterclass with Peter Millard: Creating A Film From Nothing, 27/10/18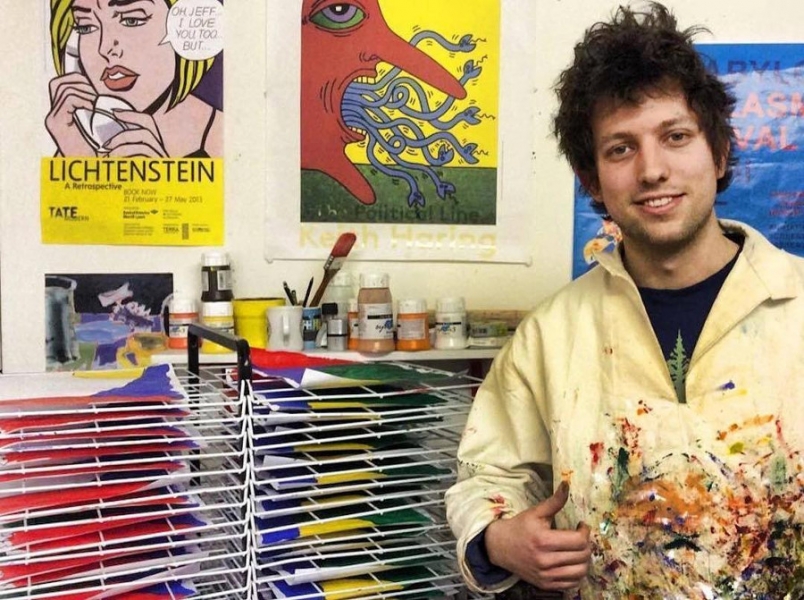 Deadline | Event Dates (period)
Email
This email address is being protected from spambots. You need JavaScript enabled to view it.
Final submission deadline
2018-10-27
Submission/Registration Fee
Yes
This masterclass will focus on the Peter Millard approach of making films. Patent pending. Starting with idea creation, timing, sound and DIY Production, this 3 hour class is open to all animators but especially those with a interest in making their work more loose and fun.
This class is not strictly for people interested in surreal/experimental animation as these are skills that can be contributed to any form of animation. Each participant will be part of making a collaborative scene using the principles of Peter Millard.
Peter Millard is a British person that draws and paints animated short films self funded by himself through various part time jobs, doing talks and teaching. His films are chain reactions, with all the everyday stuff of life transformed into a child's drawing – joyful, unnerving and funny, playing not only with the animation itself but also playing with audience expectation and timing. He's also created many sculptures and sound pieces using the same methodology as his animated film work. His work has featured in several retrospectives in gallery's and festivals around the world where he has also been awarded several times for his short films.


Practical Info:
TIME: October 27, 2018, / 1:00 pm - 4:00 pm
WHERE: Toronto Animated Image Society (TAIS)
FEES:Non-member $25 / TAIS Member $20
TAIS Workshops are presented with the support of the Canada Council for the Arts, the Ontario Arts Council, and the Toronto Arts Council.