SCREEN.TIME international, 15-17 July 2020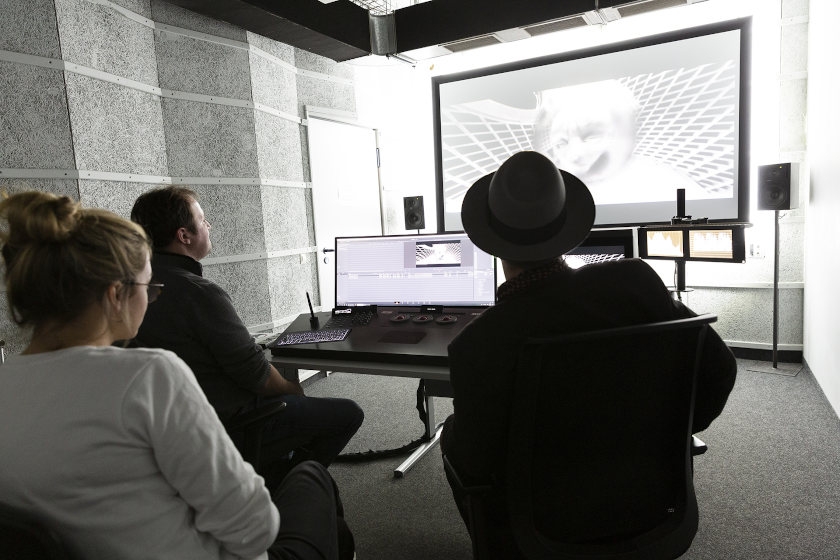 Deadline | Event Dates (period)
Final submission deadline
2020-06-17
Submission/Registration Fee
No
Festival Description
On Wednesday, July 15, the Filmakademie Baden-Wuerttemberg, together with its Animationsinstitut, its International Office and the Ludwigsburg-Paris Studio, is presenting the new online format SCREEN.TIME international to the film and media industry until Friday, July 17.
Last year, the then newly conceived event SCREEN.TIME already achieved recognition with exciting pitchings, convincing work-in-progress examples and interesting discussion rounds and established itself as Filmakademie's new industry event. But: there cannot be a repeat in the same guise in the Corona year 2020. Nevertheless, Filmakademie in Ludwigsburg did not want to simply let SCREEN.TIME fall victim to the virus and will therefore launch a virtual version of the event with an extended, international program.
In addition to the successfully introduced program including pitchings of current material, personal pitchings and screenings of trailers and clips, on Friday, July 17, this year's graduate students from the fields of animation, VFX and technical directing will give English presentations about their projects. There will also be an English program of Filmakademie's International Office with projects of the International Class (ICLA), a class network of foreign guest students, as well as contributions from the Atelier Ludwigsburg-Paris.
SCREEN.TIME international is thus no longer aimed exclusively at media representatives from German-speaking countries, but also at an international audience from the industry. In view of new digital film distribution and presentation channels, Filmakademie wants to offer its students and alumni the opportunity to initiate new projects not only in Germany, but also to inspire industry partners abroad.
In addition, Filmakademie provides the chance to look behind the scenes of an ambitious cinema and television production with a round table discussion on the diploma film TRUEMMERMAEDCHEN on Wednesday evening. The screenplay by Filmakademie alumnus Oliver Kracht was awarded with the Thomas Strittmatter Screenplay Prize at last year's Berlinale, one of the highest awards for aspiring film projects. Among the guests will be director and screenwriter Oliver Kracht, actress Anne Gesa-Raija Lappe, and producer Simon Buchner. The discussion will be presented by Filmakademie director Prof. Thomas Schadt.
TRUEMMERMAEDCHEN is a production of the Ludwigsburg-based company simonsays.pictures GmbH by Filmakademie alumnus Simon Buchner in cooperation with Filmakademie Baden-Wuerttemberg, Akademie für Darstellende Kunst Baden-Württemberg, Südwestrundfunk (SWR) and Baden-Wuerttemberg Film Fund MFG, distributed by UCM.ONE GmbH.
With T-Port, an industry platform for young film talents, the Filmakademie and Animationsinstitut welcome a prestigious international partner for SCREEN.TIME international. T-Port is an innovative non-profit online platform aimed at promoting emerging talents and facilitating the distribution of short films within the professional film industry.
Schedule
The detailed SCREEN.TIME Program will be available from the beginning of July on www.filmakademie.de. 

Event Dates
From

15/07/2020

to

17/07/2020