Stop Trik Workshot 2.0: Animyths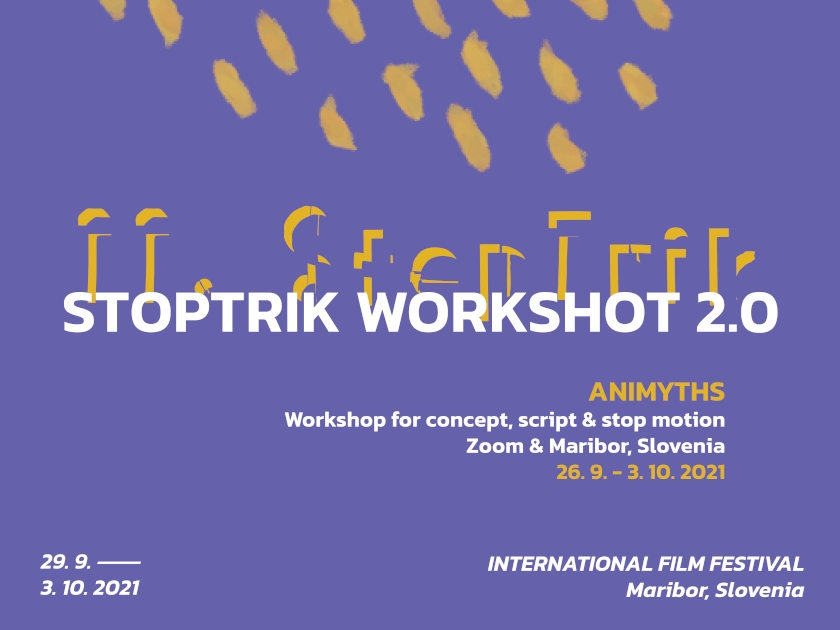 Deadline | Event Dates (period)
Email
This email address is being protected from spambots. You need JavaScript enabled to view it.
Final submission deadline
2021-09-24
Submission/Registration Fee
Yes
WHAT ARE ANIMYTHS?

The 11th edition of StopTrik IFF thematically focuses on animated mythologies – under such notion we have put together retrospective programmes of the most brilliant historical and contemporary stop motion and experimental animations that adapt, twist, reinterpret, and sometimes even reinvent the stories and images which are fundamental for collective imagination in various cultural contexts. Entering the second year of the Covid-19 pandemic, and experiencing the accelerating proximity of the climate catastrophe, we all yearn for new images and narratives. It is our belief that critical examination and revision of the most universal narratives and representation tropes may stimulate and inspire the filmmakers to realize, reclaim or reposition themselves in a search for the new artistic language that could break away from status quo.
WORKSHOP STRUCTURE: TIME & CONTENT

Phase 1: 26. 9. 2021, Critical Literacy workshop with Urška Breznik and Kaja Fiedler, zoom
Through a critical literacy workshop we will encourage the realization that knowledge is a  social construct . We will raise awareness about economic, political and social interests that affect knowledge, information and the content we chance upon or produce on a daily basis. With the help of critical discourse analysis we will deconstruct audiovisual texts and search for hidden agendas and missing voices. During this phase you will learn about: - Power relations in the society and the ways to analyze them - How accessing knowledge and information is related to power - Application of critical discourse analysis in reading of written, visual and audiovisual texts

Phase 2: 27. - 29. 9. 2021, Script writing workshop with Vassilis Kroustallis, live event
On the first day of the workshop the participants will be introduced to the essentials of film narrative theory. From September 27th to September 29th the participants will work with Vassilis Kroustallis (individually or in groups according to their preferences) on the first draft of a short animated film which thematically refers to an original, canonical story of cultural importance to them. The script conceived during this workshop should function as a "blueprint" for the filmmaking part.

Phase 3: 30. 9. - 3. 10. 2021, Animation Filmmaking with Martina & Marko Meštrović, live event
Under the supervision of highly creative and award-winning animators Martina & Marko Meštrović, and with the use of cell-phones and Stop Motion Studio application you will be challenged to make your ideas come to life in all desired techniques of stop motion animation. allow you and your viewers to "feel the film".


GETTING READY FOR THE WORKSHOP
When arriving at the phase 3 (animation filmmaking) you should have: (1) a laptop with any editing software installed; (2) a cell-phone with STOP MOTION STUDIO free application installed.
Practical details:
Maximum number of participants:

 

10


The registration fee is 60 euros and combines an 8-day, theoretical and practical educational program with experienced mentors, a varied festival happening and a warm meal a day during the festival.
Early birds registration fee is 45 euros until September 10th
 Animations made as part of the workshops will be shown publicly at the closing event of the festival, on Sunday 3rd October at 8 pm in the hall of the Vetrinjski dvor.
 Apply at:

 

This email address is being protected from spambots. You need JavaScript enabled to view it.
Event Dates
From

26/09/2021

to

03/10/2021