Tricky Women / Tricky Realities Animation Festival 2024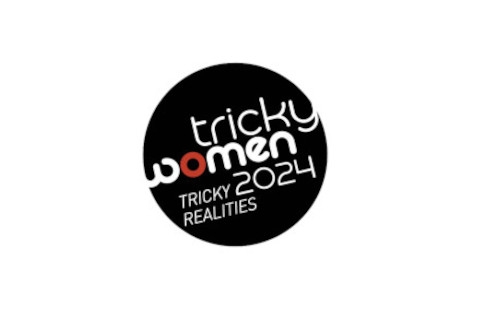 Category
ANIMATION & FILM FESTIVALS
Deadline | Event Dates (period)
Email
This email address is being protected from spambots. You need JavaScript enabled to view it.
Final submission deadline
2023-10-06
Submission/Registration Fee
No
Festival Description
The festival is always held in Vienna in March around International Women´s Day. TRICKY WOMEN/TRICKY REALITIES is worldwide the only big recurring festival of animated films by female*/trans/inter creators
2024 Call for Entries
The festival offers an international competition of animated short films finished after January 1st, 2022 and realised by female/queer-feminist artists (male co-directors are welcome). Each filmmaker, producer or distributor may submit as many films as they like. No films entered in prior TRICKY WOMEN/TRICKY REALITIES Festivals shall be admitted. At least 50% of the film is animated and 50% of the directresses are female/genderqueer artists.
NEW CATEGORY IN COMPETITIONS: VR (Virtual Reality ) & AR (Augmented Reality) 
Projects with high artistic quality and unique experiences that thrive in the virtual realm, both linear and non-linear narratives. This program is a cooperation with XR Vienna and Artificial Museum.
SPECIAL CALLS 
The special calls are not limited to current works (but not already submitted ones).
Work / Work Affairs: This program positions labor as a lens through which we can view the world. This can include (but is not limited to) films about economic exploitation, emancipation, maternal/domestic/emotional labor and how we determine value. This program is supported by Arbeiterkammer Wien.
Feminist Topics: This program explores asymmetrical power dynamics relative to gender. Relevant films could be about the body, motherhood, abortion, activists, objectification and subjective experiences of tricky realities.
Fair Play: This program navigates the paths to justice in inherently unjust institutions. Topics could include identity politics (age, disability, race, gender, sexuality etc), equality of opportunity, climate change, ecofeminism and alternative visions of a just world. This program is supported by Arbeiterkammer Wien.
Animated Documentaries
2023 Festival Coverage
Festival trailer by Maja Gehrig
Maja Gehrig:
"In this trailer, the hidden beauty and sexuality of the statistical visualization is made visible. The diagrams are breaking free from the straitjacket of their coordinates."
2022 Festival Coverage
2021 Festival  Coverage
2020 Festival Coverage
2019 Festival Coverage

2018 Festival Coverage
Event Dates
From

06/03/2024

to

10/03/2024