Video Poem Competition 2023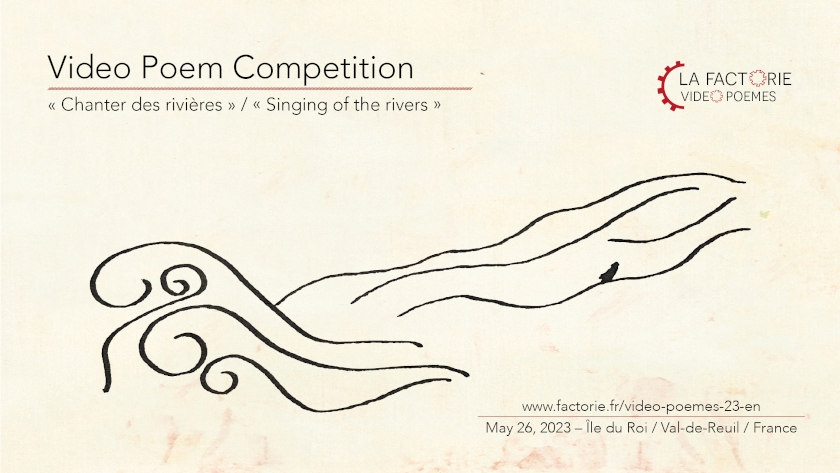 Category
ANIMATION & FILM FESTIVALS
Deadline | Event Dates (period)
City
Val-de-Reuil, France
Final submission deadline
2023-04-01
Submission/Registration Fee
No
Event Details:
The 3rd Video Poem Competition of La Factorie with the theme « Singing of the rivers » will take place in La Factorie on May 26, 2023, during the opening of a poetry festival POESIA.
On May 26, 2023, there will be an award ceremony and screening of the best films. There will be additional screenings during the poetry night on May 27, 2023, and for pupils of partner schools during the POESIA festival from May 15 until June 4.
2023 Call for Entries
The Competition has only one category where all the selected films (including animation films) will compete. 
The film must be centred around a poem, which can be conveyed by any means, auditive or visual. There are no limits to the creation time of the film.
The Competition is open to films created in any film technique
The duration must be

at most 7 minutes

of the total running time.
Only completed films will be taken into consideration in the preselection process.
 All selected films in a language other than English/French must be provided with English/French subtitles. In any case, subtitles both in English and French are highly recommended